Beyond the Book:
Unusual Phobias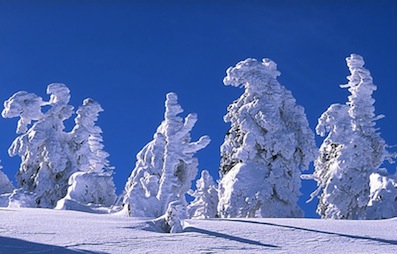 In My Age of Anxiety, Scott Stossel - journalist and editor of The Atlantic magazine - describes, in intimate detail, how stressful living with a phobia can be. According to the American Psychological Association, a phobia is a "persistent and irrational fear of a specific object, activity, or situation that is excessive and unreasonable, given the reality of the threat," and in Stossel's case, he suffers from at least ten, including emetophobia (fear of vomiting – there's an entire chapter on this), agoraphobia (fear of crowded spaces or enclosed public places), and even turophobia (fear of cheese). After a little research, I was interested to find out that turophobia is just one of many uncommon and surprising phobias that exist in the world:
Metrophobia (fear of poetry)- Though it is often unclear what causes (and could treat) a particular phobia, it sometimes begins with a traumatic experience in childhood. The fear of poetry could potentially go back to a child's first interaction with this literary form of expression. For example, the child may have been made to feel foolish or humiliated for not understanding it, or poetry might have been presented as outside the child's social status, which could feel like a major threat.
Xanthophobia (fear of the color yellow) – Deriving from the Greek word "xanthous" meaning yellow and "phobos" meaning fear, this phobia can cause people to feel anxious around the simplest things like bananas, lemons, or daffodils. In its most severe cases, even the word "yellow" will cause a xanthophobe to feel uncomfortable.
Chionophobia (fear of snow) – Come late January/early February, it's easy to imagine that all people who live in cold climates are chionophobes. But whereas most people might groan and then get out the shovel, chionophobes tend to be filled with a sense of terror or panic at the first sign of snowflakes. They might experience nausea, cold sweats, or become preoccupied with their own mortality and refuse to leave the house.
Somniphobia (fear of sleep) – Also known as "clinophobia" or "hypnophobia," this form of anxiety often affects people who experience night terrors or who want to avoid intense nightmares. Symptoms include excessive fatigue, both short-term and long-term memory loss, and a lowered immune system. Treatment – as with many phobias – is very difficult.
Phobophobia (fear of fear) – When FDR said "The only thing we have to fear is fear itself," he had no idea how spot on he was. Phobophobes have an abnormal fear of developing or showing symptoms of a phobia. It is often the case that people who suffer from multiple phobias have the ability to create new ones for themselves, however not all phobophobes have multiple phobias. Interestingly, Stossel describes a therapy session in which he works himself up to the point of introducing a new phobia in his life.
Image of daffodils in Cornwall taken by Mark Robinson
Image of snow in Germany by Andreas Tille
Bronze statue of Eros sleeping from Metropolitan Museum of Art.
This article was originally published in February 2014, and has been updated for the February 2015 paperback release. Click here to go to this issue.
This article is available to non-members for a limited time. You can also read these articles for free. For full access, become a member today.
Membership Advantages
Reviews
"Beyond the Book" backstories
Free books to read and review (US only)
Find books by time period, setting & theme
Read-alike suggestions by book and author
Book club discussions
and much more!
Just $10 for 3 months or $35 for a year