Vivat is Ukraine's second largest publisher, established in 2013 following the merger of two former publishing houses. Its head office is in Kharkiv, Ukraine's largest city after Kyiv, in the northeast near the border with Russia.

Vivat currently has 3,000 books in print and, in a normal year, would release about 400 new titles covering nonfiction, fiction, children's and young adult literature. Its slogan "read, dream, act" exemplifies its mission to popularize reading and promote Ukrainian authors.

In this interview, Vivat CEO Julia Orlova talks about the company's efforts to continue operations during the Russian invasion, the increased international demand for Ukrainian books, and its authors fighting on the front lines.


When you went to bed on the night of February 23rd, did you believe Putin would attack? Had Vivat made preparations in case there was an invasion?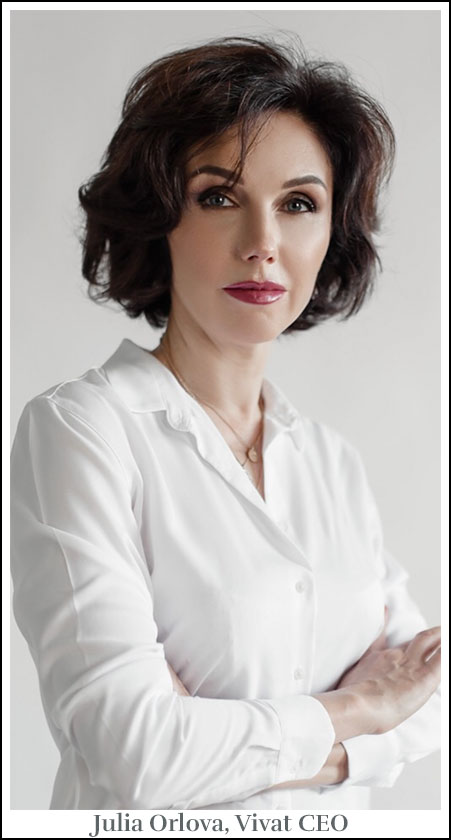 At four in the morning of February 24th, I was awake texting on Facebook. I posted that it seemed that half of Kharkiv must be awake, as there was already public information about a possible Russian invasion. After that I tried to sleep. Then, around five, I heard the explosions. It was such an incomparable feeling of absolute horror and panic. However, I had to pull myself together as difficult decisions had to be made for the future of the whole company.

I did not want to believe in a full-scale war until the last moment, as most Ukrainians did not. As a matter of fact, I did not believe that such a thing was possible at all in the 21st century. Vivat worked as usual until the day of the invasion. We were preparing new books, not war plans; but just the day before there had been discussions with colleagues about so-called "anxiety suitcases" as some had already packed them. But essentially all the decisions and actions made to save the business have been made after the war began.