The Story of Arthur Truluv by Elizabeth Berg is by many accounts a "feel-good read" – a book that readers say makes them feel upbeat after having finished it. But that raises the question: Can a book truly influence your mood?   It turns out that scientists have long speculated that reading can, in fact, have an impact on one's mental health, and a practice called "bibliotherapy" has arisen around this belief.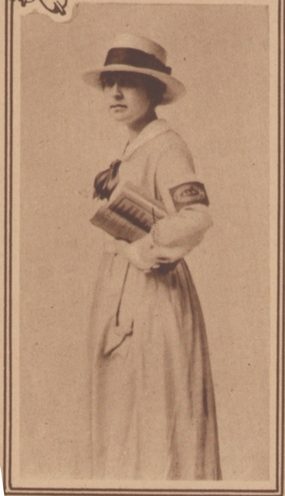 Bibliotherapy is defined as the use of books as a treatment for mental or psychological disorders. The idea that books can be beneficial dates back to ancient Greece, where libraries were considered sacred structures with curative powers. The word bibliotherapy was first coined in an article by Samuel McChord Crothers that appeared in the August 1916 edition of the Atlantic Monthly. In it, he describes his friend Bagster's "Bibliopathic Institute" as well as Bagster's opinion that individuals' reaction to literature can be used to guide healing. This idea took firm hold in America beginning in the 1920s, eventually finding its way into medical texts.

During WWI, the Library War Service was formed in the USA to create a national system to collect and distribute books to troops. Between 1917 and 1920, it gave out between seven and ten million books and magazines to service members. Librarians from this service staffed hospitals, wearing specially designed uniforms so that they'd blend in with doctors and nurses. These hospital librarians are often credited with helping to develop the science of bibliography in conjunction with doctors. They were frequently asked by physicians to prescribe a book for a patient – literally; librarians filled out physical prescription slips to be counter-signed by the patient's physician. "Stories are sometimes better than doctors," one wartime librarian noted.





The Dorland's Illustrated Medical Dictionary, a well-known reference for medical professionals, officially recognized bibliotherapy as a form of mental health treatment in 1941. The technique gained renewed popularity in the 1950s largely due to the work of Caroline Shrodes, particularly the publication of her paper Bibliotherapy: A Theoretical and Clinical-Experimental Study in 1950; in 1966 the American Library Association published an official definition of the therapy.

In the 1970s Rhea Rubin divided bibliotherapy into two types:  developmental and therapeutic – categories that are still relevant today. Developmental bibliotherapy is used primarily in an educational setting and is geared toward helping children and adolescents with confusing issues such as puberty or other developmental milestones. (Remember Are You There, God? It's Me, Margaret?  That novel would be an example of a book that might be used in these types of situations.)

The other type, therapeutic, is a very broad category used to address many different mental health problems and is often employed in conjunction with other types of therapy. According to GoodTherapy.org, "Reading has been shown to be able to help people understand the issues they are experiencing, amplify the effects of other treatment, normalize experiences with mental health concerns and care, and offer hope for positive change. Bibliotherapy can also expedite and intensify the therapeutic process by providing one potential format for therapeutic work outside of session."

Although published research results on the efficacy of bibliotherapy are limited, most professionals agree that reading can help patients achieve better mental health. "One study found children who read the Harry Potter series were more accepting of certain minority groups, and psychologists from the New School for Social Research determined fiction improved a reader's overall ability to discern and interpret emotion in others… Many therapists believe the inclusion of books in treatment increases participation in therapy and can decrease recovery time."


This article by Kim Kovacs first ran as background reading to BookBrowse's review of The Story of Arthur Truluv by Elizabeth Berg.

Images of hospital librarian and prescription pad, courtesy of American Library Association Archives