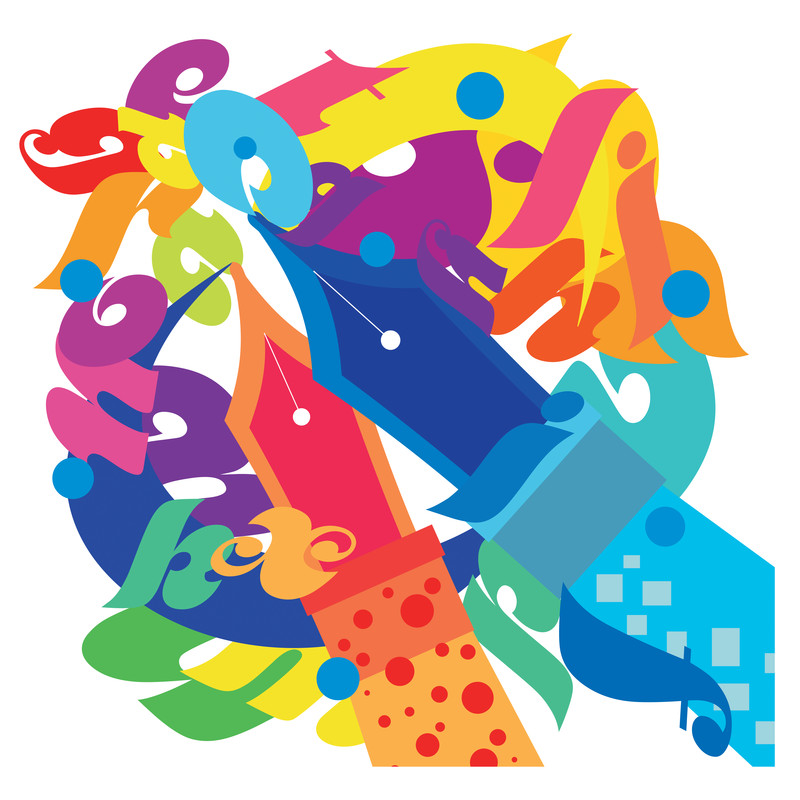 There is a lot of debate as to whether creative writing can be taught or not. Clearly a lot of people think it can be given the growth in creative writing courses. As with most interesting arguments, the truth is probably to be found somewhere in the middle, in that gray area between a polarizing 'yes' or 'no'. Certain elements like voice probably can't be 'taught' as such but they can be refined, given enough time, and the same goes for other aspects of storytelling. In which case, it would seem to make sense to give aspiring writers the fundamental tools they need so that they can learn to use them effectively to improve their writing craft.

Rupert Wallis, a teaching associate in creative writing at the Institute of Continuing Education at Cambridge University, has taken just this approach in a free podcast series which covers the basic tools of creative writing. What's interesting is that the podcasts are aimed at children and their parents. When I asked him why he explained that his main goal for the series is to turn families into "creative hubs." He's also a children's and YA author and meets a lot of his readers at school events and festivals so he's constantly reminded that children have their own stories to tell - "vibrant ones about the way they're growing up, about the world around them and about finding out who they are." But with the pressure on children to learn so many subjects at school, there is little time available in the classroom for creative writing and exploring storytelling skills–and on the occasions when there is, the prospect of being graded can stifle experimentation.

So where do children look for guidance? Many parents, Wallis has found, simply aren't sure what advice to give or how to help. So his series has been written to inspire the whole family and encourage them to get thinking about storytelling, as well as offering exercises for everyone to strengthen their writing muscles. He wants to make creativity fun and seems genuinely driven by a passion for writing and a desire to encourage families to be inspired together.

Having listened to the six episodes in the series, which are each around 15 minutes long and explain various writing concepts with simplicity, I encourage families to listen to them and be inspired together. I think they'd also make a great teaching tool for parents homeschooling their children, as well as teachers looking for a chance to inspire their pupils. In fact, librarians would do well to take a look as well, as the pocasts could be a handy resource to have on hand when next asked for advice on creative writing–and not just children's librarians as, while the podcasts are aimed at the young, there is a lot to be learned in them for aspiring writers of all ages.

You'll find all six podcasts on Rupert Wallis's website and on iTunes.
Episode 1 - Imagination & Ideas
Episode 2 - Characters

Episode 3 - Point of View
Episode 4 - Writing Effectively
Episode 5 - Tips for How to Tell a Story
Episode 6 - Story Endings

I hope you enjoy exploring these podcasts, and if you'd like to know about Rupert Wallis' books, all are published by Simon & Schuster (UK). His debut novel, The Dark Inside (2014) was shortlisted for the Branford Boase Award, the Leeds Book Award and the Andersen Prize in Italy and is now being adapted into a film. His novel, The Boy With One Name, a Middle Grade Fantasy, is published under the name of J.R. Wallis and the sequel will be published in 2018.