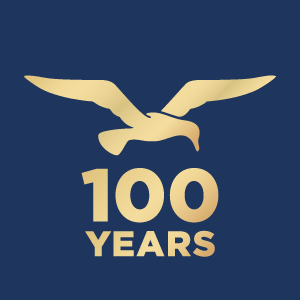 This year marks the 100th anniversary of the publisher W.W. Norton & Company, which was started by married couple William Warder Norton ("Warder") and Mary Dows Herter Norton ("Polly") in 1923, as the People's Institute Publishing Company. The Nortons believed in the importance of education and thought that leaders of their fields should "bring to the public the knowledge of our time."

Early on, W.W. Norton acquired work by Bertrand Russell, Rainer Maria Rilke and Sigmund Freud, among others. It would continue to be known for publishing influential and groundbreaking material, and would eventually become famous for The Norton Anthology of English Literature, along with subsequent anthologies. After Warder's death, Polly entrusted the company to its employees, asking in exchange for a commitment to keep W.W. Norton independent. It remains independent and employee-owned to this day, which creates a culture of collaboration and shared purpose.
Read more about Norton's first hundred years here.

Over the years, BookBrowse has featured hundreds of books published by W.W. Norton & Co, including these ten recently published titles.