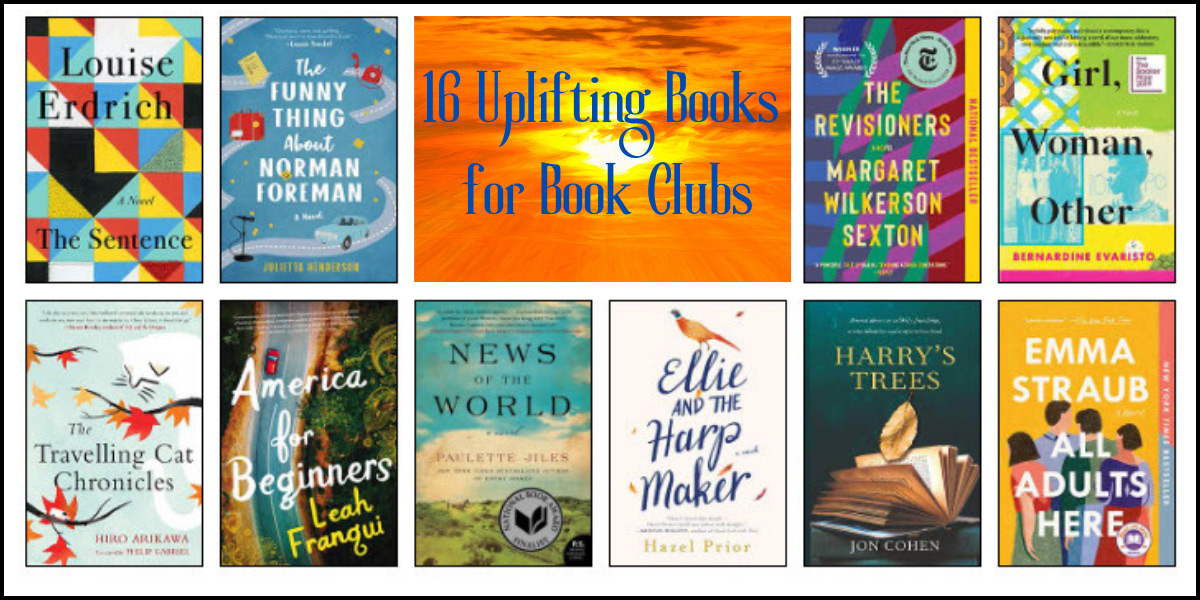 Could your book club use some uplifting books for a change? Many book groups make a point of choosing reading that will lead to serious discussions of important issues, but it's also important to foster the sense of joy and well-being that books can bring into our lives.

Plus, "uplifting" doesn't have to mean insubstantial. Plenty of books that address unpleasant realities still land on a hopeful note and leave room to feel positive about the future. Books that focus on social and political problems can do so through a lens of human closeness and community, and those that include sadness and grief can also offer plenty of humor and heart.

Whether you're looking for a cozy mystery, a travel adventure, a societal critique with a funny and optimistic bent, or a story that celebrates the strong ties between people maintained over years or generations, we have something for you. The list below includes all types of uplifting books from recent years that come highly recommended from our reviewers or from BookBrowse members participating in our First Impressions early reader program.
Find many more in our "uplifting" category.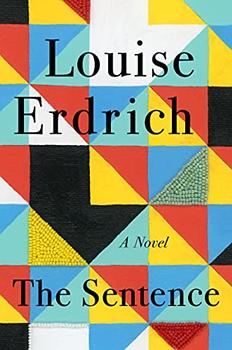 The Sentence
by Louise Erdrich
400 pages. Published by Harper
It is Tookie's too-muchness — her omnivorous appetites, her talent for storytelling and selling and embellishing — that makes her vulnerable and also ultimately saves her. Similarly, this brilliant novel thrives as a mish-mash of ghost story, mystery, comedy, picaresque, social commentary and book-lover's book, all of which is exactly enough. Through plumbing all these elements, Erdrich steers her complicated character towards a fitting conclusion, one that gives her a place in the vast world she loves without taking anything from her, one that allows her to make peace with herself and her ghost. (Elisabeth Cook)
Read more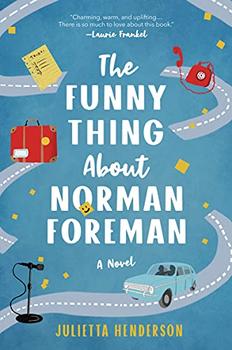 The Funny Thing About Norman Foreman
by Julietta Henderson
416 pages. Published by Mira
The writer brings the reader along on Norman and his mother Sadie's journey—both of them are grappling with grief, Norman's from the present and Sadie's from the past. Over the course of the book, the two learn that grief need not define their lives; the message is that joy can always be found, even following the depths of sorrow (Hilary D). Although there is pathos and sadness surrounding the loss of Norman's best friend and comedy partner, Jax, there is love and growth and friendship and stamina and determination (Ginny H).
Read more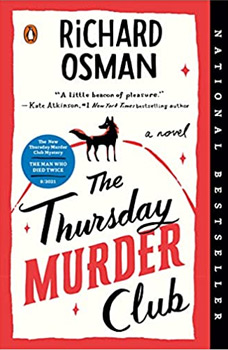 The Thursday Murder Club
by Richard Osman
384 pages. Published by Penguin Books
The Thursday Murder Club
is equal parts intrigue, humor and pathos. On the periphery of the murder mystery are the sorrows and challenges of old age. Each member of the club has lost a spouse, or a close friend, or a profession, or his/her health to a degree. But in many ways, it's those losses that make the connections between them all the more poignant. The novel is a well-written, lively whodunit in the vein of Carl Hiaasen and Elmore Leonard on this side of the pond or Kaye C. Hill's Lexy Lomax series on the other side. (Debbie Morrison)
Read more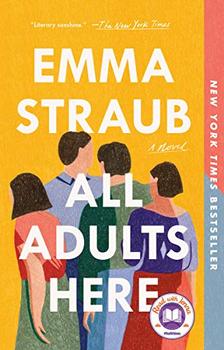 All Adults Here
by Emma Straub
384 pages. Published by Riverhead Books
The mood of Straub's novel is by turns serious and sunny, and the experience of reading it is so effortless and enjoyable that readers might not even notice just how skillfully the author juggles a handful of narrative points of view, not to mention numerous conflicts, issues and themes.
All Adults Here
celebrates the connections between family members and within communities, acknowledging interdependence while also recognizing that relationships—and the individuals within them—will not cease changing. (Norah Piehl)
Read more
The Revisioners
by Margaret Wilkerson Sexton
288 pages. Published by Counterpoint Press
Sexton's deft plotting creates one of the best, most layered generational family sagas in recent memory. She skillfully demonstrates how the past informs the present, and how we are all the sum of not just our personal choices but also the intricate webs of our family histories. The metaphysical connections between Josephine, Gladys and Ava are creatively drawn and beautifully rendered, and these relationships elevate the novel to truly impressive heights. (Lisa Butts)
Read more
Girl, Woman, Other
by Bernardine Evaristo
464 pages. Published by Black Cat
It's refreshing to read a book that encompasses such a variety of human perspectives and flaws but that still unequivocally centers blackness, non-male genders and queer sexualities, as well as non-traditional relationships and family arrangements. While Evaristo's novel entertains many points of view, it doesn't stumble into moral vagueness or the idea that all opinions and experiences are the same. Instead, it chooses motion over stagnation, self-awareness over denial. It insists on pushing through discomfort and moving forward. (Elisabeth Cook)
Read more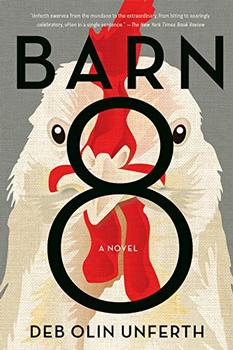 Barn 8
by Deb Olin Unferth
256 pages. Published by Graywolf Press
While the characters of
Barn 8
are exceedingly compelling, the novel is fundamentally an ode to the humble chicken and a critique of factory farming wrapped up in a darkly comical heist plot. The subject of animal rights is addressed with urgency and passion, but the book succeeds because of Deb Olin Unferth's light touch. (Lisa Butts)
Read more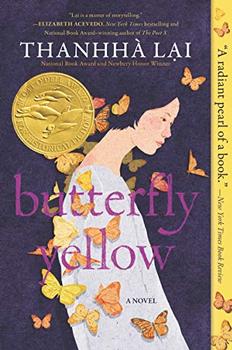 Butterfly Yellow
by Thanhhà Lai
320 pages. Published by HarperCollins Children's Books
Butterfly Yellow
, the young adult debut of Thanhhà Lai, previously of children's literature, offers all of that and more. Born from the ashes of the Vietnam War, it gently, poetically reminds us that the current national clamor and debate over immigrants and refugees arriving in the United States is nothing new. The book is not overtly political, though; Lai is more interested in exhibiting human kindness and understanding. (Rory Aronsky)
Read more
Ellie and the Harpmaker
by Hazel Prior
336 pages. Published by Berkley Books
I would recommend this one for those who like unconventional characters, music, and a bit of romance (Laurie W). It should also appeal to anyone who appreciates the art of writing (Beth P). I would definitely recommend this book to book clubs. In fact, I will do so to mine! (Mary C). If you liked
A Man Called Ove
, then
Ellie and the Harpmaker
is for you (Dorinne D)
Read more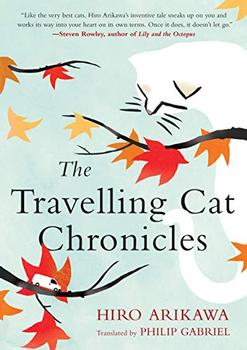 The Travelling Cat Chronicles
by Hiro Arikawa (translated: Philip Gabriel)
288 pages. Published by Berkley Books
The novel brings to the reader a powerful message about the value of friendship and solitude. It shows, above all, how acts of love, both great and small, can transform our lives (Carol N). This was a great book; so much soul searching and reflection was relayed in these pages. The way the author details Saturo's life was beautiful; I felt so much a part of his journey that I never wanted it to end (Kristen H)
Read more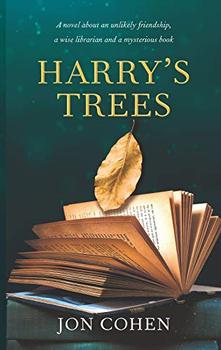 Harry's Trees
by Jon Cohen
Paperback Jun 2019. 432 pages
Published by Mira
Harry's Trees
is the best kind of feel-good novel - one that gives readers glimpses into magic and hope and happy endings but doesn't lose sight of the fact that its characters should feel like real people leading real lives colored by loss and confusion and mortgage payments. Cohen's novel is in many ways about generosity, but it's also generous in its telling, as it allows each character's story to take root and spring to life, building a narrative as rich and interwoven as the forests Harry loves. (Norah Piehl)
Read more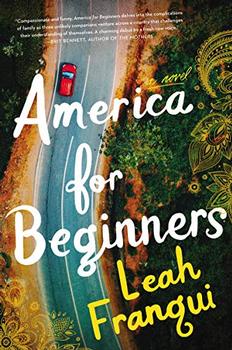 America for Beginners
by Leah Franqui
320 pages. Published by William Morrow Paperbacks
I would definitely recommend this novel to anyone who loves a good read that easily captures and holds for a weekend (Melissa S). I would also suggest it for those interested in exploring different viewpoints and other cultures (Kathryn H). Readers who have enjoyed A Man Called Ove and The Storied Life of A.J. Fikry will be delighted with this book (Judith S). America for Beginners will be my next book recommendation to book club so that I can further explore it with friends (Laura G). It will stay with me for a long time and is certainly one worth sharing (Brenda S)
Read more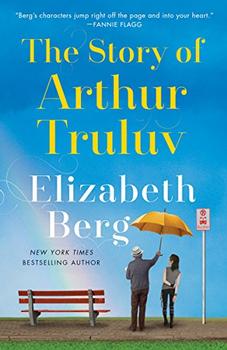 The Story of Arthur Truluv
by Elizabeth Berg
272 pages. Published by Ballantine Books
Occasionally a book comes along that cries to be shared with a friend (Karen J). I highly recommend this book and look forward to reading other books by Elizabeth Berg (Maxine D). This would be a good choice for readers looking for a "feel good" experience (Betty B) and would also be an excellent book group choice because there's so much to discuss about the questions it explores (Joan R). It should especially appeal to the retirement crowd (Carol S). It was reminiscent of the writing styles of Frederick Bachman and Fannie Flagg (Rose N). I will recommend this book to many of my reading friends, young and old, but especially to those who enjoyed Fredrik Backman's
A Man Called Ove
and Anne Tyler's
Breathing Lessons
(Gail K). Fans of
Major Pettigrew's Last Stand
would like this book (Mary B).
Read more
The Garden of Small Beginnings
by Abbi Waxman
368 pages. Published by Berkley Books
Once in a while a book comes along that is pure fun, and that is how I feel about
The Garden of Small Things
(Anna R). It's written in a breezy style (Martha S). The author brilliantly handles the challenge of telling a story that is simultaneously very funny and very sad (Jean B). It made me laugh and cry, sometimes in the same sentence (Michele N). I have about 20 pages with my favorite sections dog-eared, and they never fail to make me smile, even when I know what's coming (Alline A). Waxman's writing is vivid and relational – pulling you into every situation and making you feel that you are living it (Jill W). This is a treasure of a book that will both enrich and delight the reader (Milda S)
Read more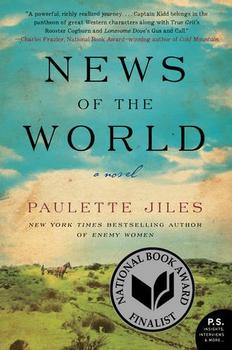 News of the World
by Paulette Jiles
224 pages. Published by William Morrow
This is a beautiful and spare novel. The landscape comes alive, as does the almost constant sense of desperation of being on the road in during such dangerous times. The author has a true gift for description, we see, smell and feel the conditions the pair experience. (Ruthie A)
Read more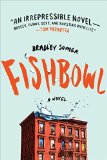 Fishbowl
by Bradley Somer

304 pages. Published by St. Martin's Griffin

The character development is skillfully executed, running the gamut from somewhat pathetic to cheerfully happy, occasionally bringing the reader to the point of sadness, then on to laugh-out-loud moments. It all made me wonder about my own neighborhood where you see folks going to work, coming home, never really knowing each other except for an occasional wave. (Elinor M)

Read more