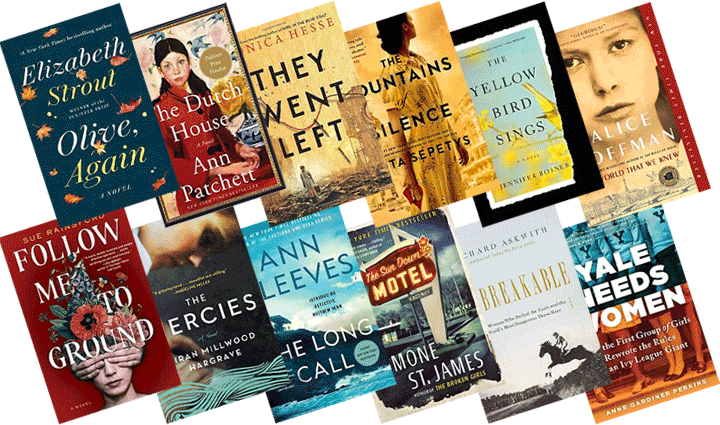 It's been a challenging year on a number of levels and we hope you've managed to keep your book club going strong as we all rethink and rework the way we live our daily lives. The end of the year is a great time to take stock of your book group and make plans for the future. In this roundup, we recommend a dozen books for your book group in 2021, all of which are newly released in paperback or will be available in paperback soon.

The list features books by award-winning and tremendously popular authors like Elizabeth Strout's Olive, Again and Ann Patchett's The Dutch House, along with some debut novels such as The Yellow Bird Sings by Jennifer Rosner. We also have two young adult recommendations, two mysteries and a good splash of historical fiction; and for nonfiction fans we suggest Richard Askwith's captivating biography of World War II-era horse racing phenom Lata Brandisová, and Anne Gardiner Perkin's biography of the ground-breaking first cohort of women to join Yale in 1969.

All 12 books earned five stars from BookBrowse reviewers, so you can't go wrong whatever you choose. Also, we invite you to check out the selections from our Anti-Racist Reading List which includes books from the past two years that should foster dialogue on current events.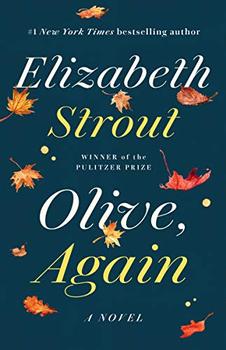 Olive, Again
by Elizabeth Strout
Paperback Nov 3, 2020. 320 pages. Published by Random House

Elizabeth Strout won the Pulitzer Prize for her novel Olive Kitteridge (2008), a set of linked stories featuring the titular peevish but big-hearted retired schoolteacher. In this sequel, Olive returns -- a little older, but on the cusp of new beginnings with her beau Jack. Fans of Strout's work will be delighted to see cameos from characters featured in her other books as well. Olive, Again won the BookBrowse Best Fiction Book Award in 2019 and graced many best of year lists including the Washington Post, Vanity Fair, Publishers Weekly and Kirkus Reviews. This is a great choice for book clubs with older members as Olive is a strong and multifaceted octogenarian, a character type that is underrepresented in literature.

Read More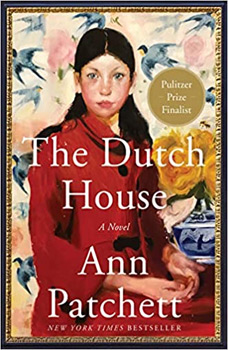 The Dutch House
by Ann Patchett
Paperback Jan 5, 2021. 352 pages. Published by Harper Perennial

Speaking of the Pulitzer, The Dutch House was a finalist for the fiction award in 2020, a much-deserved accolade for the author Ann Patchett. The novel revolves around a brother and sister who have a complex relationship with the home in which they grew up, returning to it again and again (literally and metaphorically) as they grow up and live their lives. Spanning half a century, the reader watches the siblings contend with past events that haunt them, relying on each other to survive and endure. At once tender, funny and dark, The Dutch House also made numerous best of year lists and ought to spark discussions within book groups about complicated family relationships and their significance in our lives.

Read More
They Went Left
by Monica Hesse
Paperback Apr 6, 2021. 384 pages. Published by Little, Brown & Co

In this young adult historical novel, author of The Girl in the Blue Coat Monica Hesse tells the story of Zofia Lederman, a young Polish Jewish woman seeking her brother in the immediate aftermath of World War II. Along the way, she meets other survivors and begins to carve out a life for herself beyond the trauma she has endured. This novel has been praised for Hesse's vivid rendering of the post-war setting and for its overall message of hope and perseverance. A great option for book clubs that appreciate evocative historical fiction.

Read More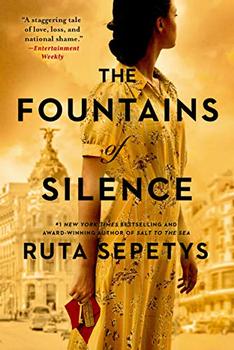 The Fountains of Silence
by Ruta Sepetys
Paperback Sep 2020. 512 pages. Published by Penguin Books

Another historical YA title with cross-over appeal, The Fountains of Silence is set in Madrid in 1957, where an American teenager arrives to learn about his mother's homeland and practice his photography. While there, he meets a young woman whose family is struggling to make ends meet. Ruta Sepetys is an award-winning YA author, and if you've never read any of her books before, this is a great place to start. It has an urgent message about fascism that some readers may find timely, and it's as informative about this particular era of Spanish history as it is riveting.

Read More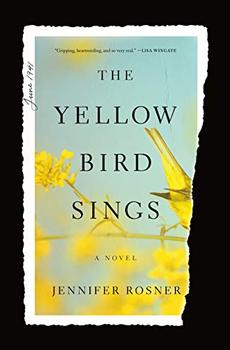 The Yellow Bird Sings
by Jennifer Rosner
Paperback Mar 2, 2021. 304 pages. Published by Flatiron Books.

This debut historical novel takes place in Poland during the Holocaust, where a woman named Róza hides with her five-year-old daughter in a neighbor's barn from the Nazis for an entire year. In the barn,  Róza tells her daughter beautiful, elaborate stories to keep her calm and quiet -- stories that correspond to their own situation and help the child better understand why she must remain silent. When they are no longer safe in the barn, Róza must take a tremendous risk to orchestrate an escape. The New York Times called this one "absolutely beautiful and necessary," and BookBrowse's First Impressions readers gave it an average score of 4.4 out of 5 stars.

Read More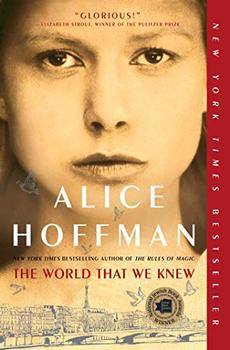 The World That We Knew
by Alice Hoffman
Paperback Sep 2020. 400 pages. Published by Simon & Schuster.

Alice Hoffman takes the historical setting of the Holocaust in a different direction in this work of magical realism in which characters use sorcery to escape danger and protect those in need. Drawing from Jewish folklore, one of Hoffman's characters is a golem, a supernatural creature that acts as a bodyguard for a young Jewish girl who flees Germany to seek safety with relatives in Paris. The World That We Knew is a powerful, dazzling novel about resistance and maintaining hope in the face of devastation.

Read More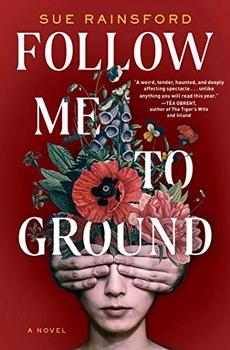 Follow Me to Ground
by Sue Rainsford
Paperback Jan 5, 2021. 208 pages. Published by Scribner.

If folklore and the supernatural appeal to you and your book club, you may also wish to consider Sue Rainsford's debut novel Follow Me to Ground. It centers around a father and daughter with magical healing powers whose "Cures" involve burying the ailing beneath the sacred earth of a place called "the Ground." Their lives are unsettled when the daughter, Ava, falls in love with a young man that the father believes to be unsuitable. It's an odd, creepy and darkly fascinating story that is at root about coming of age and seeking freedom from proscribed roles, subjects that are sure to spark discussion within your group.

Read More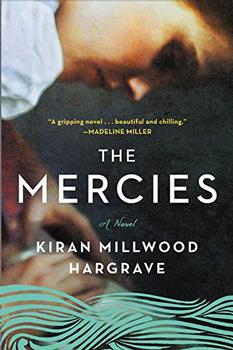 The Mercies
by Kiran Millwood Hargrave
Paperback Feb 23, 2021. 352 pages. Published by Back Bay Books

When this historical novel opens in 1617, the remote Norwegian town of Vardø is a matriarchy due to a shipwreck that killed the majority of the local men. However, the peace and stability of the town is upended with the arrival of Absalom Cornet, a Scottish witch hunter sent by the King of Norway. So begins a series of witch trials that would plague Scandinavia for decades to come. This is a stirring story about persecution, resistance and defying traditional gender roles.

Read More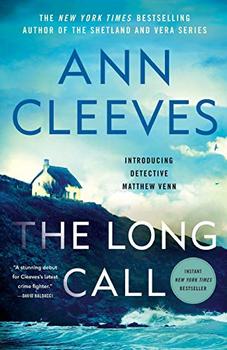 The Long Call: The Two Rivers Series Book #1 by Ann Cleeves
Paperback Jul 2020. 384 pages. Published by Minotaur Books.

Ann Cleeves is a master of the mystery genre and The Long Call is a stellar example of her skills in action. In this series launch set in Devon, England, readers meet Detective Matthew Venn, who becomes involved in a murder investigation when a dead body appears on the beach near the home where he lives with his husband, Jon. As Detective Venn begins amassing clues, he realizes that the killer may be someone from his past. Rich with themes related to religious faith and how the past informs the present, The Long Call provides plenty of interesting topics of conversation.

Read More
The Sun Down Motel
by Simone St. James
Paperback Oct 2020. 352 pages. Published by Berkley Books.

If your group prefers darker mysteries with a touch of horror, The Sun Down Motel is a creepy thriller that our First Impressions reviewers urge you to read with the lights on. A young woman named Carly Kirk investigate the disappearance of her aunt, Vivian Delaney, from the seedy roadside motel where she was working 35 years earlier. In a second timeline, the reader sees Vivian in 1982, working at the motel to save money for a planned move to New York City. As it becomes increasingly clear that the motel is haunted, your book club will be on the edge of their seats waiting to see what Carly discovers and whether she makes it out of her investigation alive.

Read More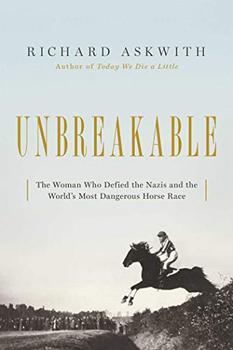 Unbreakable: The Woman Who Defied the Nazis in the World's Most Dangerous Horse Race by Richard Askwith
Paperback Jan 12, 2021. 440 pages. Published by Pegasus Books.

Who doesn't love inspirational nonfiction with a plucky heroine? In Unbreakable, Richard Askwith recounts the story of Lata Brandisová, a Czech countess who became the first woman to compete in the Grand Pardubice, a four-mile steeplechase horse race. Not only did she break the gender barrier, she raced in 1937 and beat the Nazis' elite riders, bringing pride and redemption to her home country. This thorough and riveting biography is full of contextualizing historical detail about the World Wars.

Read More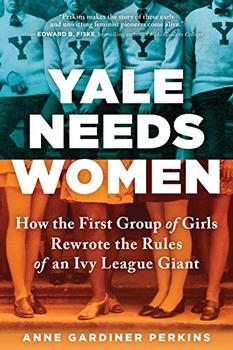 Yale Needs Women: How the First Group of Girls Rewrote the Rules of an Ivy League Giant by Anne Gardiner Perkins
Paperback Jul 6, 2021. 400 pages. Published by Sourcebooks.

While you're considering nonfiction books about intrepid women, Anne Gardiner Perkins' Yale Needs Women transports the reader to Yale University in 1969 to look at the first female students to matriculate at the then-268-year-old institution. Perkins focuses on the stories of five women in particular, while also exploring how Yale failed to address issues of discrimination and harassment on campus at this time. Our First Impressions reviewers really enjoyed this one; those who attended college around this same time found much to relate to and discuss.

Read More