It's summer, a time when you might be looking for a captivating read to bring along on vacation. If your book club is seeking thrills, or looking to solve a mystery; look no further than these six books, all of which are recently released in paperback with solid reviews and helpful guides that should spark lively discussions in your group.

If you have a penchant for unreliable narrators, consider Alice Feeney's Sometimes I Lie or Greer Hendricks' The Wife Between Us, both of which delightfully upend expectations and keep the reader guessing to the end. Ali Land's Good Me, Bad Me and Christopher J. Yates' Grist Mill Road explore the psychological implications of witnessing or experiencing a terrible crime secondhand. Mariah Fredericks' A Death of No Importance is a historical mystery set in the early 20th century for fans of period pieces, and Jane Harper's Force of Nature features a sharp-minded federal agent tracking a killer in the Australian Outback (and made BookBrowse's 2018 Best Books list).
Even if you don't have a vacation planned, or for that matter don't belong to a book club, you can revel in these gripping reads.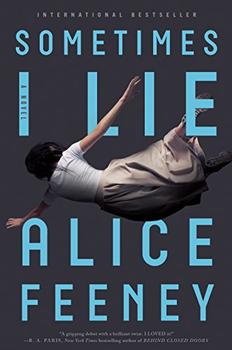 Sometimes I Lie by Alice Feeney

Paperback Oct 2018. 288 pages. Published by Flatiron Books

In this psychological thriller, Amber Reynolds narrates from a coma, explaining to the best of her knowledge what has happened to her, and what, if any, responsibility her husband bears for her current condition. As Amber attempts to piece together her memory, recollections from childhood and from the weeks past come flooding back to her, while in the present, everyone who enters her hospital room begins to look like a suspect in her assault.

More about this book | Buy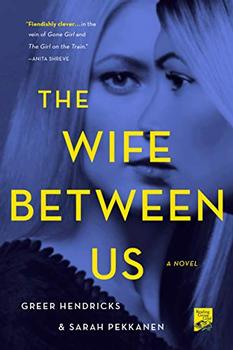 The Wife Between Us by Greer Hendricks, Sarah Pekkanen

Paperback Oct 2018. 416 pages. Published by St. Martin's Griffin

In this twisted, clever take on the spurned wife trope, narrator Vanessa Thompson is dealing with the fall-out of her husband leaving her for a younger woman. But as her story unfolds, it becomes apparent that her motivations are not at all what they seem to be. Critics have compared this one to Gone Girl because of its multiple viewpoints and subversion of expectations.

More about this book | Buy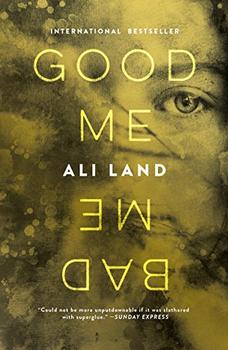 Good Me Bad Me by Ali Land

Paperback Oct 2018. 304 pages. Published by Flatiron Books

Chilling and suspenseful, this novel is centered around a teenage narrator, Annie Thompson, who is preparing to testify in her serial killer mother's trial. She is placed with a foster family, but finds herself bullied at school and at home. As she is pushed to the limit by these circumstances, Annie wonders if she is genetically predisposed to violence--doomed to follow in her mother's footsteps.

More about this book | Buy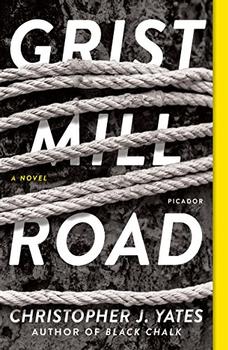 Grist Mill Road by Christopher J. Yates

Paperback Dec 2018. 352 pages. Published by Picador

In 1982, narrators Patch, Hannah and Matthew were 13 years old when Matthew shot Hannah in the eye with his BB gun. 26 years later they are reunited, and each has their own version of the story of that fateful day. Tension mounts as these narratives from the past unfold alongside events in the present, where old grudges resurface with an urgent vengeance.

More about this book | Buy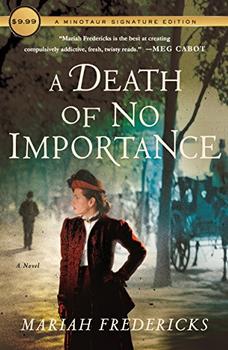 A Death of No Importance: A Mystery by Mariah Fredericks

Paperback Mar 2019. 288 pages. Published by Minotaur Books

The first volume in Mariah Fredericks' Jane Prescott series takes place in New York City in 1910, where lady's maid Prescott is tasked with solving the murder of the fiance of her employers' daughter. The fiance was a cad, and both his family and Jane's employers have their share of enemies, meaning the lady's maid-turned-detective must cast a wide net in search of the perpetrator. The second Jane Prescott novel, Death of a New American was released in hardcover April 9, 2019.

More about this book | Buy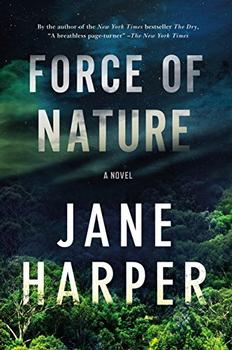 Force of Nature: A Novel by Jane Harper

Paperback Jan 2019. 352 pages. Published by Flatiron Books

A woman goes missing on a corporate retreat in the Australian Outback, and federal agent Aaron Falk is determined to find her. Investigating the details of the woman's life, Falk discovers a web of interpersonal drama and corporate intrigue, along with an ever-expanding pool of suspects.

More about this book | Buy