Choosing only a handful of books to read about the Caribbean is like holding a small mound of snow in your palms. You know each snowflake is unique and you also know that you've only touched a fraction of what is falling from the sky. And while you may be hard pressed to find snow on any part of the Caribbean, you can easily discover countless stories about these 7,000 islands, and all of them are different. Still, just as it is magical to hold those few snowflakes, it is also magical to read any of the half dozen books we've culled together here.
If you wish to add depth to your reading, we suggest Empire's Crossroads by British American historian Carrie Gibson. From Columbus' first footsteps on the Bahamas through colonialism and into today, it offers a look at the evolution of these islands which is as mesmerizing as the first snowfall of the season.

Please do add your own recommendations at the bottom.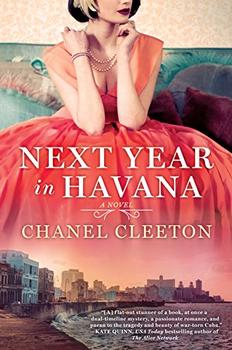 Next Year in Havana by Chanel Cleeton

Paperback Feb 2018. 400 pages. Published by Berkley Books

In Havana, 1958, the daughter of a high-society sugar baron falls in love with a revolutionary. In Miami, 2017, her granddaughter receives instructions to scatter her grandmother's ashes back in Cuba. Chock full of details about the revolution in Cuba as well as images of the country's lush landscape, this is a story about family secrets revealed and embracing family traits – courage and love – that you didn't know you had. It's a great jumping off point for book clubs to explore Cuba and its political history.

More information, including reading guide  |  Buy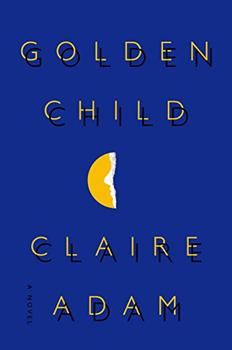 Golden Child by Claire Adam

Hardcover Jan 2019. 304 pages. Published by SJP for Hogarth

Another family story, this time about fathers and sons. When one brother in a pair of twins walks into the bush one day and vanishes, the boys' father goes to try to find him. But as hours turn to days, he is forced to face a terrifying reality and make a choice that no parent should ever have to make. Set in rural Trinidad, Golden Child will generate rich discussion about love, loyalty, and scarcity.

More information, including reading guide  |  Buy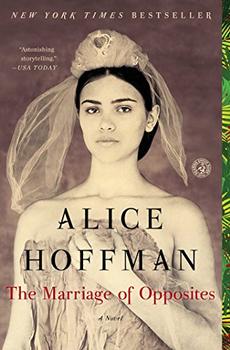 The Marriage of Opposites by Alice Hoffman

Paperback Jun 2016. 384 pages. Published by Simon & Schuster

Set in the 1800s on the island of St. Thomas, this is a look at a forgotten person in history – the amazing woman who was the mother of Camille Pissaro, the Father of Impressionism. Hers is a story of being yourself, no matter how many people pressure you to conform, and forbidden love as one expression of that freedom. New York Times best-selling author Alice Hoffman's prose brings this woman to life and is sure to spark conversation.

More information, including reading guide  |  Buy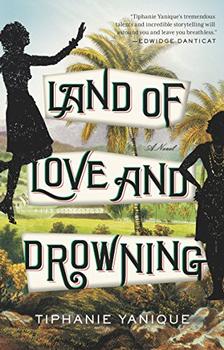 Land of Love and Drowning by Tiphanie Yanique

Paperback Jul 2015. 416 pages. Published by Riverhead Books

It is the early 1900s and a ship sinks in the Caribbean Sea. Two sisters and their half-brother survive the wreck and must forge new identities in a new life. Following their family for three generations, this novel, set on St Thomas in the U.S. Virgin Islands, explores birth and death and the magic, curses, loyalty, and love in between. Book clubs will find much to discuss, not only about the story but about the lyrical language in which it is told.

More information, including reading guide  |  Buy
Claire of the Sea Light by Edwidge Danticat

Paperback Jul 2014. 256 pages. Published by Vintage

A mother dies as her daughter is born. The girl's father brings her to visit her mother's grave on her birthday every year. He agonizes over whether he should give his daughter away in hopes of a better life. And once he finally makes the heartbreaking decision – she disappears. Secrets, memories and long-forgotten truths rise to the surface as the girl's father, and his whole community, go searching for her. Connections are revealed, both with the natural world and with one another. This novel by Edwidge Danticat is not to be missed – but, then again, nothing by her should go unread. Do a Danticat marathon in your book club! Start with Claire of the Sea Light and then move on to The Dew Breaker!

More information, including reading guides  |  Buy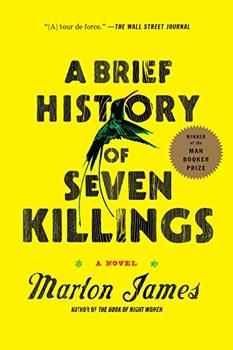 A Brief History of Seven Killings by Marlon Jones

Paperback Sep 2015. 784 pages. Published by Riverhead Books

Winner of the 2015 Man Booker Prize, this is a fictional account of the unstable time just before the Jamaican General election in 1976 and in its aftermath. From the streets of Kingston, Jamaica, in the 1970s to the crack wars in New York City in the '80s and then back to Jamaica in the '90s. Wildly ambitious, this novel is populated with drug dealers and assassins, journalists and ghosts, and is a sure-fire choice for all sort of book club discussions.

Augustown by Kei Miller is also set in Jamaica and recommended for book clubs.

More information  |  Buy