Many people think of book clubs as meeting in people's homes, but the book club world is much more diverse. In fact, according to BookBrowse's research, only 55 percent of in-person book clubs meet in a home.

So, where will you find the rest?

Overall, 17% meet in public libraries, 14% meet in restaurants or cafes, 6% in community rooms, 4% in places of worship, 2% in bookstores and a further 2% at work. You can see the breakdown below: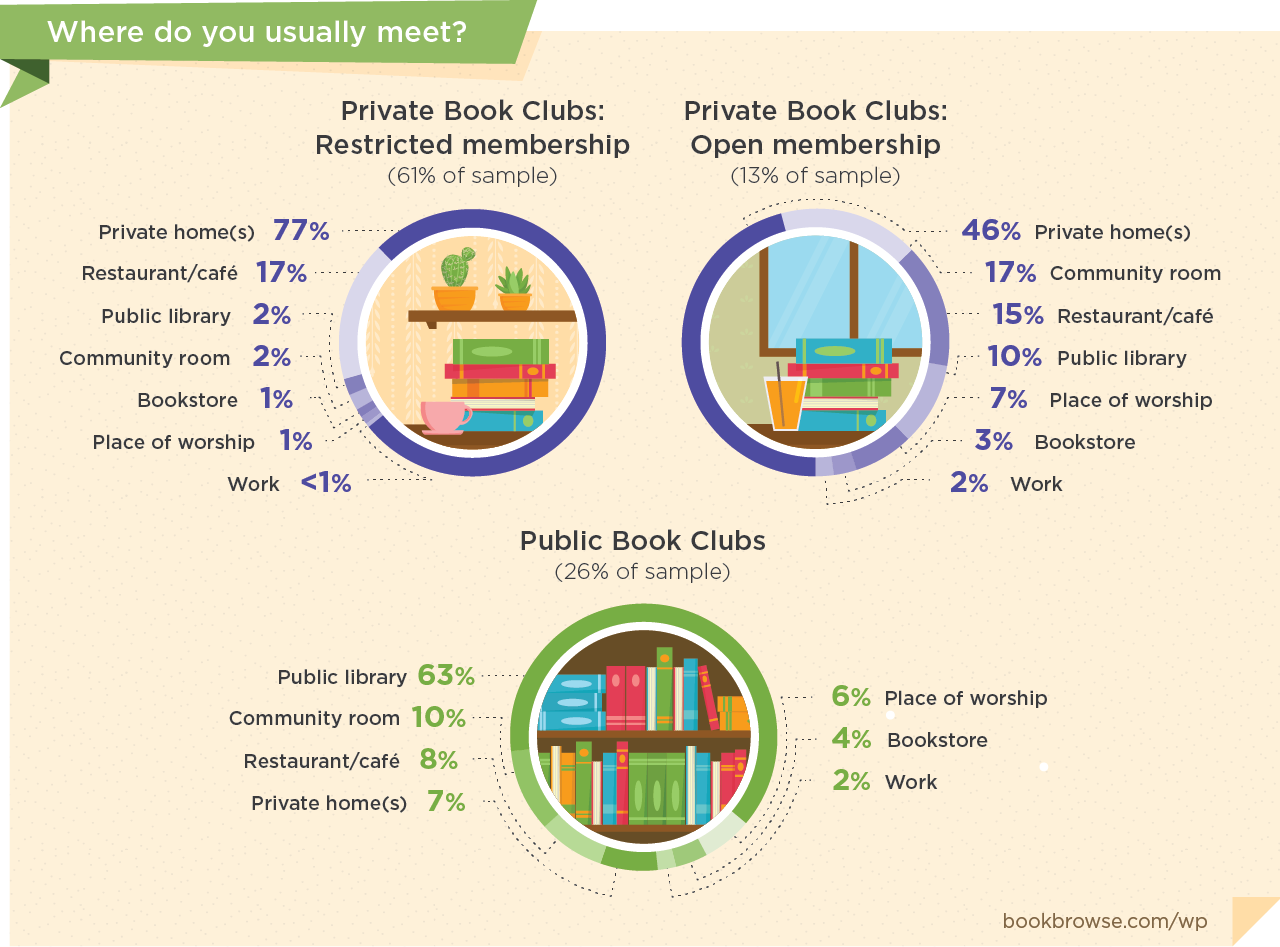 We asked respondents to say if their book club was a public or private group because we were interested to see if and how the dynamics differed – which is something we'll look at in future posts.

74% said they belonged to a private book club, 26% to a public group, a distinction that, at first glance, might seem straightforward enough. However upon further investigation, we discovered that, in some cases, how people define "private" and "public" is a bit more multifaceted.

Broadly speaking, public book clubs are run by organizations, most often public libraries, and are open to anyone – albeit some might restrict membership to prevent a group from getting too big, or to focus on a particular demographic.

Private book clubs are generally run by individuals and usually new members can only join by invitation.

But 13% of respondents described their group as both private and open to anyone, while some others in similar types of groups described their group as public. For example, a church group that meets at a private home, or a group that meets in a community room at a retirement complex might be considered by one member to be a public group because it's open to anyone in the community; while another might see it as private because it's only open to those in the community.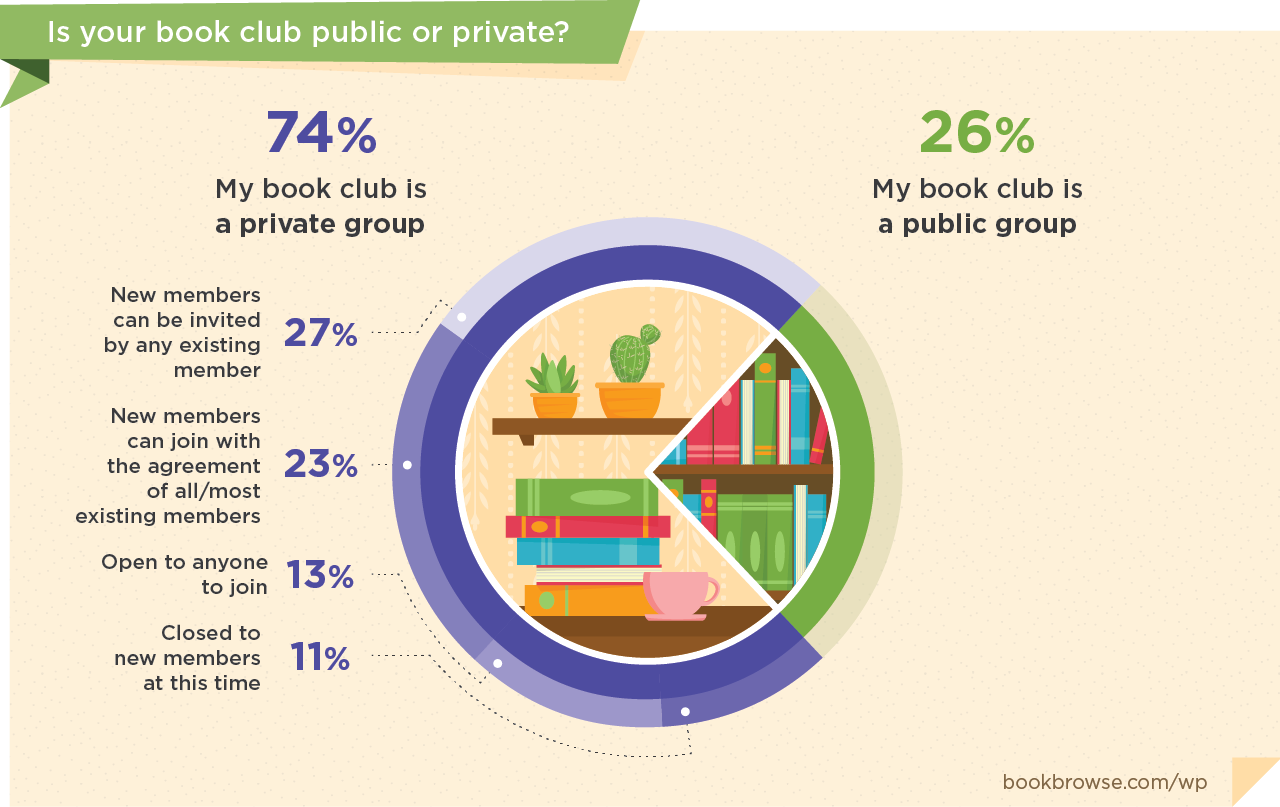 Where does your book club meet? Do you consider your group public or private? Do you think it makes a difference to your book club experience? Please tell us by clicking "Add Comment" below, or using the "Discuss on Facebook" app.

And, in case you missed it, check out our previous topic: The Link Between Discussion Length and a Happy Book Club

---
The findings in this article are taken from The Inner Lives of Book Clubs: A Report on Who Joins Them and Why, What Makes Them Succeed, and How They Resolve Problems, which is available to buy in PDF or print.

You can see more articles in The Inner Lives of Book Clubs section of this blog; and receive future articles in your mailbox by subscribing to our monthly Book Club and Librarian newsletters.

Interested in a subscription to BookBrowse? We offer two options: individual memberships and library subscriptions so all patrons can access from anywhere, any time.

And if you're looking for an expert on book clubs for interview, please contact us!