When you hear the term "book club" what image comes to mind? Many readers not in one see them as social groups more interested in gossiping than discussing the book at hand, an impression that is often perpetuated in the media at large.

BookBrowse has been researching readers and book clubs for more than 15 years, so we knew that this perception wasn't accurate, but we didn't have hard numbers to prove the case. So, over the past 18 months we set out to find out exactly what's going on in book clubs, gathering responses from over 5,000 people through two surveys. We've recently published the findings in a report which we've titled "The Inner Lives of Book Clubs" because it's the first report to really get to the heart of the book club experience. And what it shows is that the perception that many have of book clubs is vastly different to reality.
For example, most book groups spend the majority of their meeting time together focused on the book, with 90% of public book clubs (such as those that meet in libraries) and 84% of private groups spending at least 40 minutes discussing the book. Many spend longer, and most endeavor to stay on topic during their book discussions (a subject we'll cover in future posts)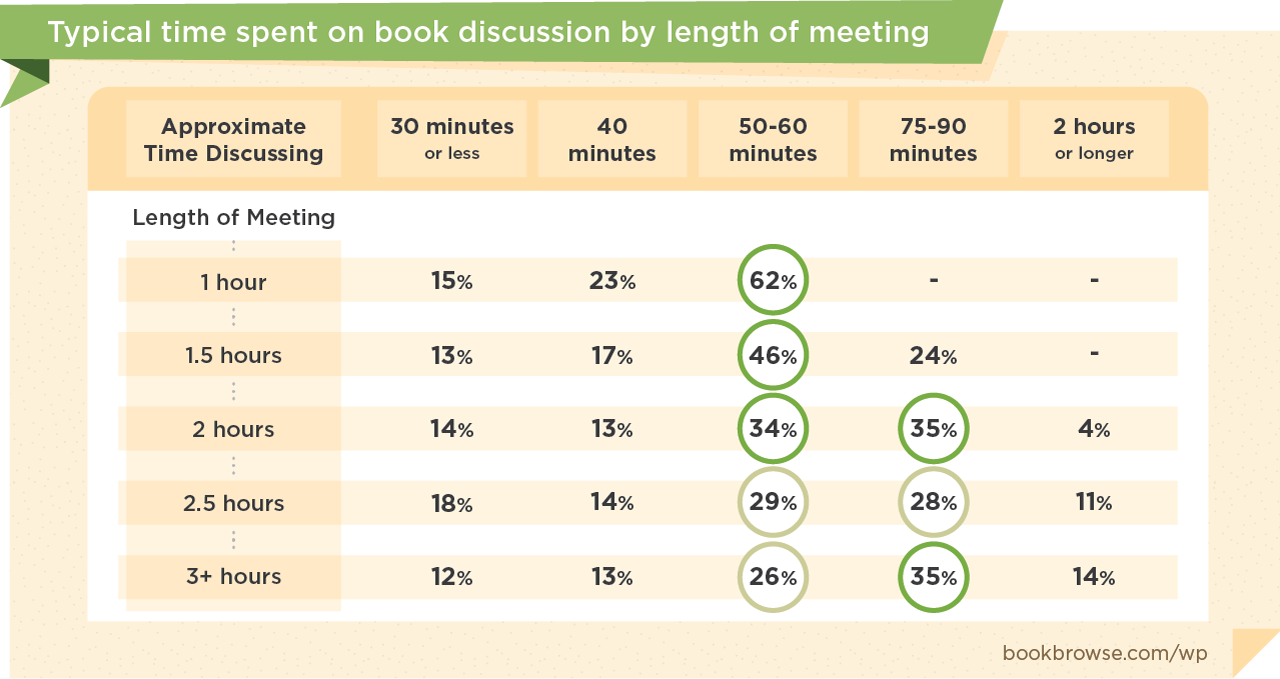 What is particularly intriguing is that, in general, the longer a book club spends on discussion, the happier the members are. For example, 55% of those in groups that discuss the book for 20 minutes or less tell us they are "very happy" in their book club; this rises all the way to 81% in groups that discuss for 75 minutes or longer!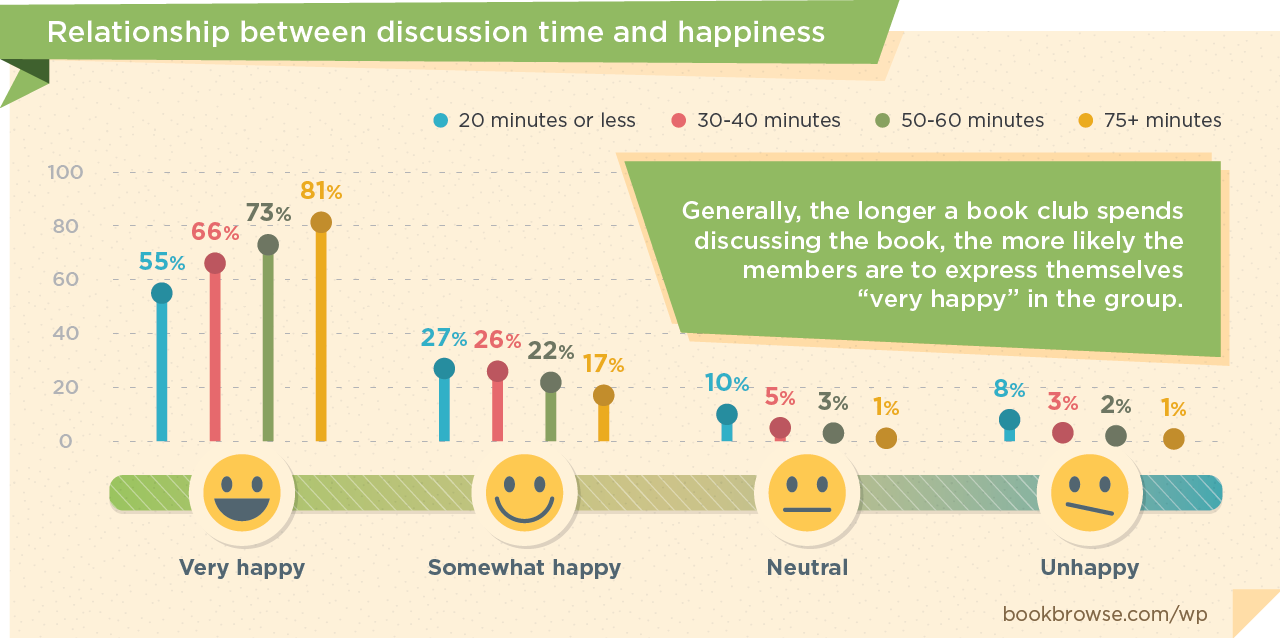 That's not to say that socializing is not important; few in book clubs feel that a social element is unimportant (another topic we'll look at in future posts), it's just that, for most, it's secondary to the book discussion because, as many observe, it's through the open debate and sharing of perspectives that friendship grows.

Stay tuned for more findings from "The Inner Lives of Book Clubs" in future posts!

And if you would like to comment on this topic, please do so below.

---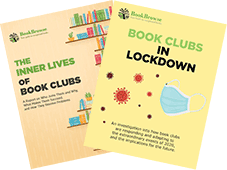 The findings in this article are drawn from our published research: The Inner Lives of Book Clubs and/or Book Clubs in Lockdown. More about both at bookbrowse.com/wp.

You can see more articles in The Inner Lives of Book Clubs section of this blog; and receive future articles in your mailbox by subscribing to our newsletters, in particular Book Club News or Librarian News.

And if you're looking for an expert on book clubs for interview, please contact us!