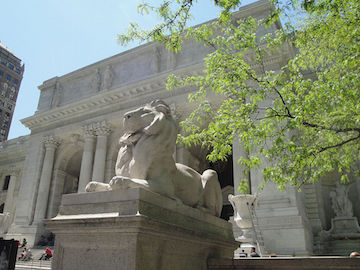 At the beginning of chapter 2 of Murder at the 42nd Street Library, Con Lehane describes the New York Public Library's famed 42nd Street branch thusly:
The 42nd Street Library stretches along the west side of Fifth Avenue from 42nd to 40th Street. The landmark beaux arts structure houses the humanities and social sciences collections of the New York Public Library, the largest research collection of any public library in the nation after the Library of Congress.

The collections are available to journalists, historians, and other scholars, graduate students writing dissertations, authors working on books, individuals tracing a family tree, anyone who wants [to] read a newspaper or magazine, and many others. But the books, ...
This "beyond the book" feature is available to non-members for a limited time. Join today for full access.