Book Summary
An extraordinary book with the power to permanently change how we see introverts and, equally important, how introverts see themselves.
At least one-third of the people we know are introverts. They are the ones who prefer listening to speaking, reading to partying; who invent and create but prefer not to pitch their own ideas; who favor working on their own over brainstorming in teams. Although they are often labeled "quiet," it is to introverts we owe many of the great contributions to society - from Van Gogh's sunflowers to the invention of the personal computer.

Passionately argued, impressively researched, and filled with the indelible stories of real people, Quiet shows how dramatically we undervalue introverts, and how much we lose in doing so. Susan Cain charts the rise of "the extrovert ideal" over the twentieth century and explores its far-reaching effects - how it helps to determine everything from how parishioners worship to who excels at Harvard Business School. And she draws on cutting-edge research on the biology and psychology of temperament to reveal how introverts can modulate their personalities according to circumstance, how to empower an introverted child, and how companies can harness the natural talents of introverts. This extraordinary book has the power to permanently change how we see introverts and, equally important, how they see themselves.

Now with a Reader's Guide and Bonus Content, including a recommended reading list of introverts in literature, and resources for readers with tips for introverts on public speaking, tips for parents of introverted children, and tips for educators.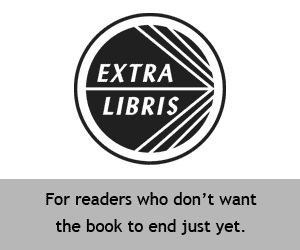 Quiet
Today we make room for a remarkably narrow range of personality styles. We're told that to be great is to be bold, to be happy is to be sociable. We see ourselves as a nation of extroverts - which means that we've lost sight of who we really are. Depending on which study you consult, one third to one half of Americans are introverts - in other words, one out of every two or three people you know. (Given that the United States is among the most extroverted of nations, the number must be at least as high in other parts of the world.) If you're not an introvert yourself, you are surely raising, managing, married to, or coupled with one.

If these statistics surprise you, that's probably because so many people pretend to be extroverts. Closet introverts pass undetected on playgrounds, in high school locker rooms, and in the corridors of corporate America. Some fool even themselves, until some life event - a layoff, an empty nest, an inheritance that frees them to spend time as ...
Please be aware that this discussion guide may contain spoilers!
Here are some of the comments posted about Quiet.
You can see the full discussion here.


Are there enclaves in our society where a Culture of Character still holds sway? What would a 21st century Culture of Character look like?
I cannot think of any enclave in society where a culture of character predominates. While there may be some that put underlying emphasis on the value of character over personality, it never seems to fail that sooner or later the Leader of such an ... - Dolena

Based on the quiz in the book, do you think you're an introvert, an extrovert, or an ambivert?
I'm definitely an introvert. I hate small talk. When I go to a party where I don't know anyone well, I just think about being home. I taught for many years and loved being in front of the class as long as the kids behaved reasonably. I can speak ... - mariannes

Can you think of a time in your life when being an introvert proved to be an advantage?
When I was doing a clinical practicum in psychology, working with an abused female in an outpatient clinic who had come to counseling with concerns about her child, her enraged husband burst into the office one night and accused me of colluding with ... - carolyng

Do you agree with the author that introverts can be good leaders? Can introverts be charismatic?
Yes, I do agree with her premise, providing that it is recognized that not all leaders are the same. While extroverts may lead with strong opinions, quick decisions and charisma masquerading as knowledge, the introvert can lead by encouraging a ... - carolyng

Do you feel you've ever been denied a job/"failed an interview" due to your introversion, regardless of your skill level otherwise?
Failed an interview, definitely. - sallyh