Breaking news on authors, publishers, and book-related topics
BookBrowse Book News
Page 27 of 227
Amazon and Hachette Book Group reach agreement
Nov 13 2014: Hachette Book Group and Amazon jointly announced today that "the companies have reached a new, multi-year agreement for ebook and print sales in the US." Hachette CEO Michael Pietsch said, "This is great news for writers. The new agreement will benefit Hachette ...
Latest Diary of a Wimpy Kid tops bestseller list in all English speaking markets
Nov 13 2014: We don't normally report on the bestseller lists but this story seemed a reason to make an exception....

Diary of a Wimpy Kid: The Long Haul, the ninth book in Jeff Kinney's series, is the top selling title in all English-language territories globally, including the ...
Speaker of the House refuses to pass e-fairness legislation in lame-duck session.
Nov 13 2014: After Speaker of the House John Boehner said Monday he would block any attempt to pass e-fairness legislation in the lame-duck session of Congress, the Marketplace Fairness Coalition sent a letter signed by more than 320 organizations urging him to reconsider. In ...
1st National Readathon Day coming Jan 24 2015
Nov 12 2014: The National Book Foundation, GoodReads, Mashable and Penguin Random House are creating National Readathon Day, Participating readers are asked to read a book for four straight hours between 12-4 p.m. on Saturday, January 24, to raise funds to support the National Book ...
Amazon buys .book and .buy
Nov 12 2014: Amazon has won the right to sell domain names ending in .book after beating off competition from eight other companies including Google. It is understood to have paid up to $10m (£6.3m) at a private auction, just days after biuomg $4.6m (£2.9m) for .buy.
Sherlock Holmes in public domain - at last!
Nov 04 2014: The Supreme Court have declined to hear an appeal by the Doyle estate hoping to overturn a U.S. district court decision that ruled that copyrights had expired on all Sherlock novels and stories published before 1923, but not on the final 10 stories published after that....
Mass market paperback sales down, but far from out
Nov 03 2014: When sales of e-books in the USA doubled in 2011 compared with 2010, many in the publishing industry predicted the quick demise of mass market paperbacks*. The predictions looked to be on track when the format sold half as much in 2013 as in 2010. But in 2014 there are ...
Mark your calendars for Small Business Saturday and Indies First Day - November 29, just after Thanksgiving.
Oct 30 2014: Mark your calendars for Small Business Saturday and Indies First Day - November 29, just after Thanksgiving. Many authors will be volunteering at their favorite independent bookstores. Contact your local store for details or check out the map that has been started at ...
Support BookBrowse
Become a Member and discover books that entertain, engage & enlighten!
Book Discussion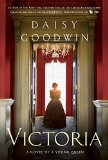 First Impressions
Lillian Boxfish Takes a Walk
by Kathleen Rooney

"Effervescent with verve, wit, and heart" - Booklist, starred review
Win this book!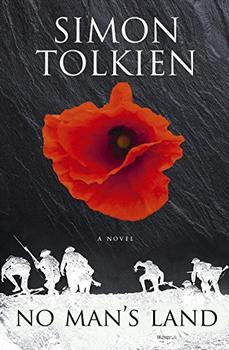 No Man's Land
by Simon Tolkien
Inspired by the experiences of his grandfather, J. R. R. Tolkien, during World War I.
Editor's Choice
Ruler of the Night
by David Morrell Amateur sleuth Thomas De Quincey is back in a mystery set in Victorian England. This time, he and ...

A List of Cages
by Robin Roe Robin Roe has written one helluva young adult debut novel. Alternating first person narratives by a ...

Homesick for Another World
by Ottessa Moshfegh The frizzy, freaky, funky, and frazzled all pile on in this much anticipated short story collection ...
Word Play
Solve this clue:
and be entered to win..
Books that


entertain,
engage
& enlighten


Visitors can view some of BookBrowse for free. Full access is for members only.