Breaking news on authors, publishers, and book-related topics
BookBrowse Book News
Page 24 of 227
Harper Lee to publish sequel to To Kill a Mockingbird
Feb 03 2015: An unpublished novel by Harper Lee is to finally see the light of day, 60 years after the US author put it aside to write To Kill a Mockingbird.

Go Set a Watchman, which features the character of Scout Finch as an adult, will be released on 14 July.

Lee wrote it ...
Books-A-Million Majority Owners Offer to Buy Whole Company
Feb 02 2015: Books-A-Million executive chairman Clyde B. Anderson and his family, who directly and in trusts own 58.2% of the company's outstanding common stock, have made an offer to buy the rest of the company for $2.75 a share--or about $17.3 million. Their offer values the ...
Fire destroys millions of books at major Russian state library
Feb 02 2015: A major fire that threatened to consume one of Russia's most important libraries was finally put out late Saturday, but scholars are only beginning to assess the damage from the flames, smoke and water. The fire broke out at the Institute of Scientific Information on ...
Newbery & Caldecott Awards announced
Feb 02 2015: The American Library Association announced their Youth Media Awards today. The Newbery medal went to The Crossover, a novel in verse by Kwame Alexander (Houghton Mifflin Harcourt), and the Caldecott was awarded to The Adventures of Beekle: The Unimaginary Friend, ...
Thorn Birds author, Colleen McCullough, dies aged 77
Jan 29 2015: Colleen McCullough, author of twenty-five books including The Thorn Birds has died in a hospital on Norfolk Island aged 77. Norfolk Island, population ~2000, is a self-governing territory of Australia located between Australia and New Zealand.
2014 Costa Book of the Year Announced
Jan 27 2015: Helen Macdonald's memoir H Is For Hawk has been named Costa Book of the Year.

The book is the author's personal account of training a goshawk as a way of dealing with grief following her father's death.


First National Readathon Day raises $50,000 from nearly 200 participating bookstores, libraries, schools etc.
Jan 26 2015: The first National Readathon Day, held in the USA on Saturday, drew crowds to stores that had events highlighting the occasion. Book lovers were asked to pledge to read for four hours starting at noon in their respective time zones--nearly 200 bookstores, libraries, ...
First National Readathon Day this Saturday - like a walk-a-thon except you read!
Jan 20 2015: Saturday, 24th Jan is the first National Readathon Day. NRD is a nation-wide marathon reading session from Noon to 4pm (in respective time zones).

You can share your love of books and support programs that promote reading by pledging to read and fund-raise for the ...
Support BookBrowse
Become a Member and discover books that entertain, engage & enlighten!
Book Discussion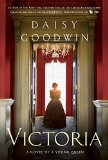 First Impressions
The Second Mrs. Hockaday
by Susan Rivers

A love story, a story of racial divide, and a story of the South as it fell in the war.
Win this book!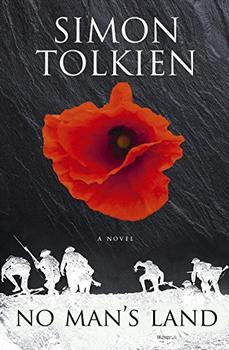 No Man's Land
by Simon Tolkien
Inspired by the experiences of his grandfather, J. R. R. Tolkien, during World War I.
Editor's Choice
A List of Cages
by Robin Roe Robin Roe has written one helluva young adult debut novel. Alternating first person narratives by a ...

Homesick for Another World
by Ottessa Moshfegh The frizzy, freaky, funky, and frazzled all pile on in this much anticipated short story collection ...

Conclave
by Robert Harris Although best known for his fact-based historical thrillers, in Conclave, best-selling author Robert...
Word Play
Solve this clue:
and be entered to win..
Books that


entertain,
engage
& enlighten


Visitors can view some of BookBrowse for free. Full access is for members only.