Breaking news on authors, publishers, and book-related topics
BookBrowse Book News
Page 26 of 248
Writers win MacArthur "genius" grants
Sep 23 2016: The MacArthur Foundation have awarded 23 "genius" grants to people who have shown "exceptional creativity in their work and the prospect for still more in the future". Each award is worth $625,000 to be paid out over five years.

Seven writers are among the twenty-...
National Book Awards longlists announced
Sep 16 2016: All the National Book Awards longlists have now been announced, including ten nominees each for fiction, nonfiction, poetry and young people's literature.

The finalists will be announced October 13 and the winners will be awarded on November 16.
Man Booker Prize Shortlist is Announced
Sep 13 2016: LONDON — The shortlist for this year's Man Booker Prize for Fiction, among the most prestigious literary honors in the world, includes six books by authors from Britain, Canada, South Africa and the United States, the prize committee said on Tuesday.
Store sales at Barnes & Noble fall nearly 7% year on year.
Sep 08 2016: In the first quarter ended July 30, total sales at Barnes & Noble fell 6.6%, to $913.9 million, and the net loss was $14.4 million, compared to a net loss of $7.8 million in the same period a year earlier. Wall Street analysts had expected total sales of about $958 ...
New Beatrix Potter tale published today
Sep 06 2016: A new Beatrix Potter tale was published today, two years after the manuscript was unearthed following a clue discovered by Jo Hanks, publisher at Penguin Random House Children's Books, in an out-of-print 1970s literary history of the author.

Hanks found a reference to...
Elechi Amadi dies aged 82
Aug 25 2016: Elechi Amadi, "one of the founding generation of African novelists in English," died June 29 aged 82. The Guardian reports that his work "was greatly admired by his fellow writers in Nigeria, and he had a large readership throughout Africa, but undeservedly he did not ...
Kickstarter hits $100m mark on publishing projects
Aug 22 2016: Kickstarter, the crowdfunding venture that allows individuals to donate money to support a variety of projects, marked a milestone last week, recording more than $100 million in pledges to general-publishing projects since it launched in 2009.
Publishers express frustration at sacking of B&N's CEO
Aug 22 2016: Publishers have been expressing their frustration in the wake of the sudden and unexpected dismissal of Barnes & Noble CEO Ron Boire last week, just a year after he took over as head of the largest bricks-and-mortar bookstore chain in the USA. Boire, formerly head of ...
Support BookBrowse
Become a Member and discover books that entertain, engage & enlighten!
Book Discussion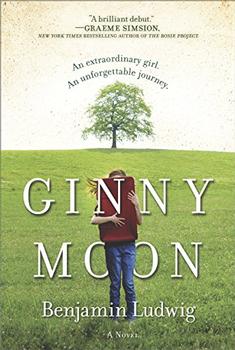 First Impressions
The Days When Birds Come Back
by Deborah Reed

A graceful testament to endurance, rebuilding, and the possibilities of coming home.
Reader Reviews

Eternal Life
by Dara Horn

The award-winning author returns with an ingenious novel about what it would mean to live forever.
Reader Reviews
Win this book!
Mothers of Sparta: A Memoir
A dazzling literary memoir with shades of Mary Karr, Anne Lamott and Jenny Lawson.
Word Play
Solve this clue:
and be entered to win..
Books that


entertain,
engage
& enlighten


Visitors can view some of BookBrowse for free. Full access is for members only.