BookBrowse:
This well-researched and seamless narrative delves into the lives of four heroic women who were a vital part of the Civil War.
Karen Abbott's latest foray into history, Liar Temptress, Soldier, Spy, introduces readers to four remarkable women who were active participants in the United States' Civil War, fighting — figuratively and literally — for what they perceived as an important cause. Each, in her own way, played a vital role during the conflict, risking life and limb for victory. The author deftly illustrates that their contributions to the struggle were significant and did, indeed, alter the progress of the war; these women weren't merely bit characters in the bloody drama, but important players who impacted the course of history.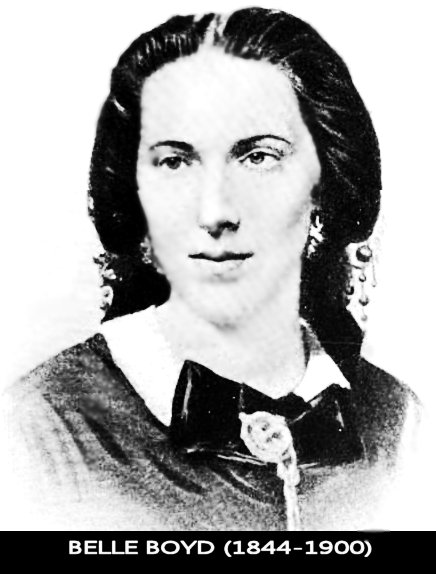 Our four heroines came from both sides of the struggle; two were Unionists, two Confederates. Belle Boyd (1844-1900) was just 17 years old when she shot her first Yankee (a Union soldier who was molesting her mother). A very attractive and flirtatious young lady, she used her feminine wiles to charm military secrets from Union officers and to pass freely between enemy picket lines. According to Abbott, "She never once prevaricated about her allegiance to the South, a brazenness that became a vital part of her costume: After all, she asked, how dangerous could such an open foe possibly be?" And yet so many men fell for her act that she became quite well known as a spy, earning the sobriquet "Cleopatra of the Secession." General Stonewall Jackson awarded her the Southern Cross of Honor for her contributions.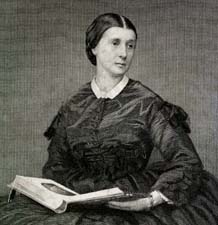 Rose Greenhow (1813 or 1814 – 1864), a Washington, D.C. widow and socialite, similarly enticed high-ranking government officials into revealing intelligence about planned troop movements which she then provided to the Confederacy. Like Boyd, Greenhow was recognized as a spy during the early years of the war. Even while incarcerated, Greenhow was able to maintain the espionage ring she organized and operated, smuggling messages out of prison in her daughter's dolls to Confederate forces. President Jefferson Davis credited the information she provided for the South's victory at the First Battle of Bull Run.



On the other side of the conflict Canadian-born Emma Edmonds (1841-1898) disguised herself as a man and enlisted in the Union Army under the name Frank Thompson. While thus employed, she worked in the hospital tending wounded soldiers, ran mail up and down the battle lines between camps, and occasionally "disguised" herself as a woman to spy on the enemy.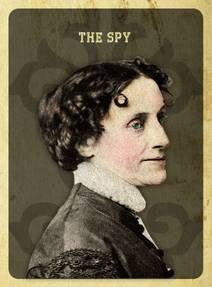 Elizabeth Van Lew (1818-1900) was a wealthy spinster living in Confederate-held Richmond. Well known as an abolitionist long before the start of the war, she was under constant scrutiny, suspected of aiding the enemy. In spite of the attention she received, she was able to construct and maintain an elaborate spy network (which included placing one of her servants in the home of Jefferson Davis). She also helped Union soldiers escape from prison, hiding them in a secret room in her house (despite having a Confederate general living in her home at the time). On entering Richmond, General Ulysses S. Grant told her, "You have sent me the most valuable information received from Richmond during the war."

Abbott choses her subjects well, as each left a fairly extensive paper trail. All four women highlighted were well known during their lifetimes; the activities of Boyd and Greenhow in particular were publicized in newspapers during the war, and immediately after the conflict, Edmonds wrote a bestselling book about her adventures: Nurse and Spy in the Union Army. Abbott uses these materials as well as letters and journals from those who knew the women to construct remarkably detailed portraits of each and to vividly convey the highly charged atmosphere in which they operated. Also included is a wealth of photos from Civil War archives, which add both interest and a level of authenticity.

The author also organizes and presents her material well; rather than highlighting one woman and then moving on to the next, she relays the activities of each concurrently against the backdrop of the Civil War, weaving the four separate lives into a whole. The end result is not only an appreciation for the audacity of the women's actions but a better understanding of Civil War history. The book moves very well from start to finish, without a single slow spot; I found Abbott's brisk narrative style kept the women's stories moving along nicely, and I constantly wanted to know what obstacle each would encounter next. To her credit, the author resists the temptation of going into too much depth after the conclusion of the war, summarizing the rest of her heroines' lives in a brief epilogue (Boyd in particular went on to continued fame as an actress). Although part of me wanted more information, delving farther would only have diluted the book's focus.

The only aspect I found a bit difficult was the beginning; until the women were fully differentiated they tended to blend together a little too much and I had to keep reminding myself who was who and which side each supported. It didn't take many pages, though, until I was easily able to make the distinction, and readers who find themselves initially challenged will likely find the situation eases itself shortly.

That criticism aside, Liar, Temptress, Soldier, Spy is quite simply a fun excursion into an obscure aspect of the Civil War that deserves a wide audience. Abbott's ability to present her subjects in an entertaining yet informative manner makes this one a winner. It's sure to delight history buffs and readers interested in women's studies alike, as well as those who simply enjoy delving into a great, fast-paced work of general non-fiction.


Picture of Boyd from Iron Brigadier
Picture of Greenhow from University of North Carolina
Picture of Edmonds from University of Michigan Artifacts and Disclosures
Picture of Van Lew from virginia.org

This review was originally published in The BookBrowse Review in September 2014, and has been updated for the October 2015 edition. Click here to go to this issue.
This review is available to non-members for a limited time. For full access become a member today.
Membership Advantages
Reviews
"Beyond the Book" articles
Free books to read and review (US only)
Find books by time period, setting & theme
Read-alike suggestions by book and author
Book club discussions
and much more!
Just $12 for 3 months or $39 for a year.