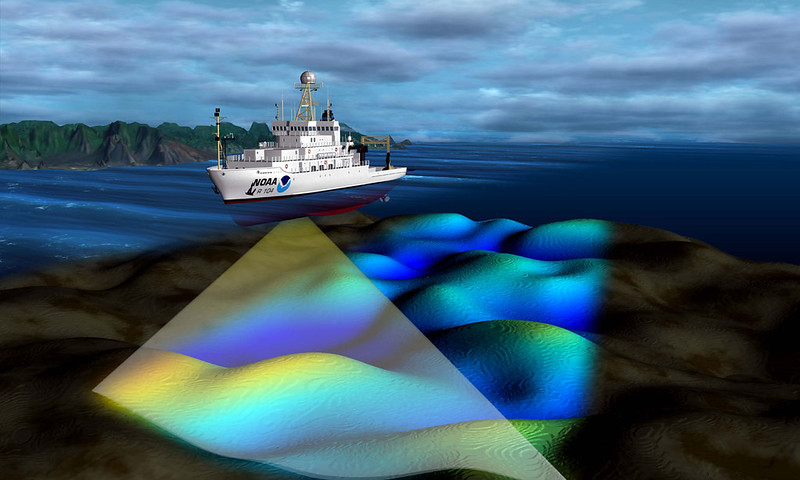 In Charmaine Wilkerson's novel Black Cake, one of the main characters has made a career as an oceanographer, concentrating on mapping the ocean floor.

Water covers about 70% of the Earth's surface. And yet surprisingly little is known about what lies beneath it; just a little over 20% of the seabed had been mapped as of 2021. It's long been understood that being aware of the shape of the sea floor, particularly near a coast, is helpful for navigation, and this knowledge has become critical for laying underwater cables and pipelines as well. Understanding the shape of the land beneath the ocean's surface can also be useful for predicting hazards such as tsunamis as well as climate change projections. It can additionally be helpful for monitoring the habitats of marine animals, and for the management of oil, gas and minerals.

In the past, people relied on a technique called sounding to check water depth, particularly near land. A weighted rope was lowered into the water and a ...