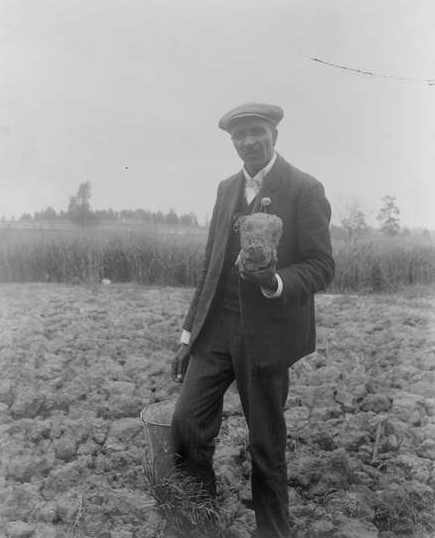 The central character in Nathan Harris's The Sweetness of Water decides to grow peanuts on his land in Reconstruction-era Georgia.

Although peanuts are often considered nuts, as the name would suggest, they're actually legumes like beans or peas. Legumes, according to the Peanut Institute, are defined by their edible seeds enclosed in pods and "provide the best source of concentrated protein in the plant kingdom." Along with other legumes, peanuts have become an important food worldwide as a result of their high nutritional value.

No one is sure exactly when humans began to cultivate peanuts, although they are believed to have originated in South America, where 3,500-year-old pottery shaped like peanuts and ceramics decorated with their image have been found. Peanuts have also been discovered in Incan burial sites. Spanish conquistadors brought the plants back to Europe, and from there they spread to Africa and Asia.

It's thought that the first peanuts came to North ...