Despite the fact that voting in a federal election is a primary and vital constitutional right held by American citizens over 18 years of age, the playing field for voters is not equal from one state to another.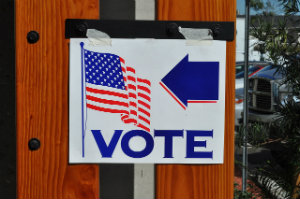 In Fortress America, Elaine Tyler May argues that disenfranchisement holds individuals back from contributing to their communities. She emphasizes the importance of the right to vote as an essential aspect of American citizenship. By the turn of the twenty-first century, she reports, one in forty adults was unable to vote as a result of a criminal conviction and the rights of criminals to regain their right to vote after release varies from state to state, even for national elections.

Research from the Scholars Strategy Network confirms this. In 2012, the institute reported that 5.6 million Americans were forbidden to vote because of disenfranchisement relating to criminal offenses. As of 2012, prisoners in American prisons had lost the right to vote in every state ...