Spartan Mothers
This article relates to Mothers of Sparta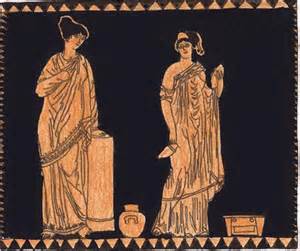 In Mothers of Sparta, author Dawn Davies compares herself and her decisions about her son to those made by mothers in Ancient Sparta.

Sparta was a city-state in Greece that reached its pinnacle in the 5th century BCE. Its name, now and then, conjures up the image of powerful warriors that thrived on austerity and deprivation. Its entire culture was focused on creating and maintaining the strongest army it could. Unlike other contemporary cities, Sparta had no defensive walls because they believed their men were stronger than any structure.

To produce this army required communal involvement in every aspect of its citizens' lives. Immediately after birth, male children were dipped in wine in the belief that doing so would make them strong. If they cried during the ceremony they were thought to be unfit and were designated slaves. After this the babies were examined by a council for any sign of defect. If found wanting they were killed (some say tossed off a cliff, others that they were left to die exposed on a hillside). At the age of seven they were removed from their mothers and sent to a grueling boarding school where they were not only educated in martial arts but were gradually transformed into true Spartan warriors through enduring constantly harsh conditions – exposure to the elements, starvation, and frequent beatings. Over time, if a young man proved fit he was accepted into a barracks, granted land and slaves, and assigned a wife. Full citizenship wasn't awarded until the age of thirty, and retirement wasn't possible until a soldier reached 60 years of age.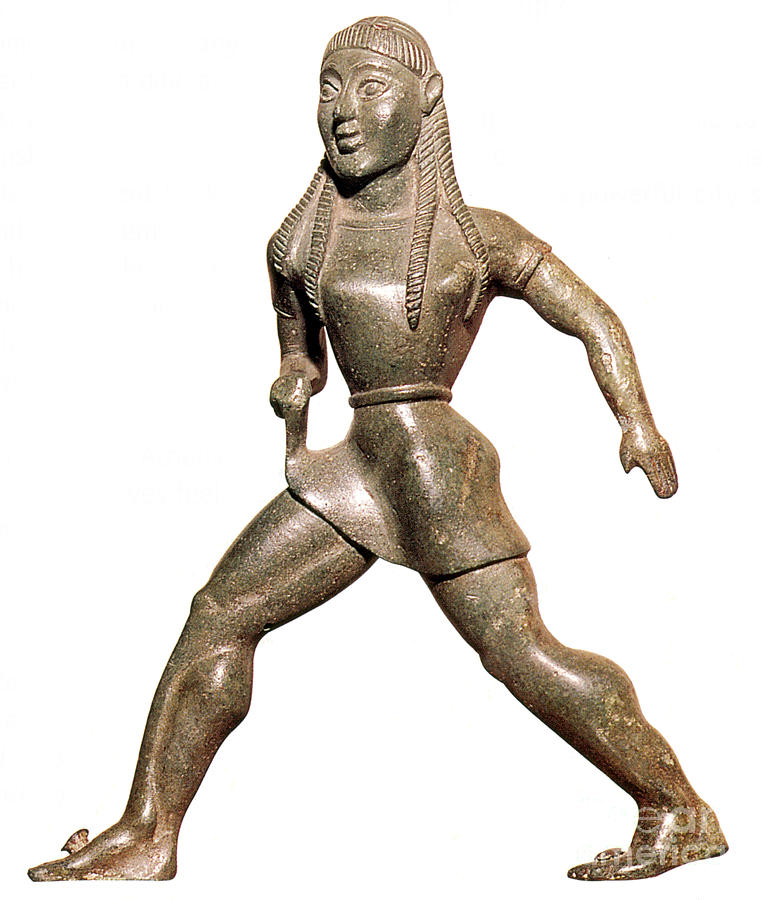 Less is known about the training girls received, but one thing is clear: they were raised to be as tough as the boys, as "only Spartan women can produce Spartan sons," according to the city's bylaws. Infant girls were fed just as well as boys, something that was unusual during that era. It's likely that girls were left with their mothers and received training while continuing to live at home, but it is thought that they received training similar to their male peers. They were permitted to exercise outside with the boys (both genders in the nude), and were taught to use weapons, fight and wrestle. At 18, girls were tested physically and cognitively; if they passed, they were immediately granted full citizenship; if they failed they were relegated to the lower class, severely limiting their rights, privileges and procreation opportunities.

Once a girl passed her citizenship test, she was given a husband so as to fulfill her primary purpose in society: producing boys for the army. Spartan women were actually married older than other Greeks who were often wed at 14 years old. As a result, they were better able to conceive, bear children to term, and produce strong, healthy infants. Because it was so important to produce sons, monogamy was not required; a child-less husband might ask a friend to impregnate his wife; while an older man might invite a younger one to assist his wife in conceiving. Emotional love between husband and wife was likely rare given that it was seen as a weakness and thus an embarrassment to both parties.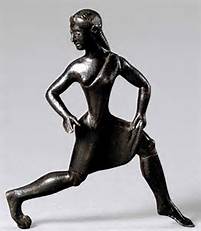 Spartan women had considerably more freedom than their peers in other parts of Greece. Because their husbands were dedicated to the art of war and lived away from home, they were responsible for managing the family estate. They were permitted to walk about the city unaccompanied – something unheard of in other Grecian cities – and were renowned for their intelligence and sharp wit. Such traits and such freedom were not looked on positively by the historians of the day; indeed, they blamed the ultimate fall of Sparta on the freedoms provided to the women. A woman could own property and could sue for divorce without losing her personal wealth (again, highly unusual for the time period). Women who died in childbirth were afforded the same burial rights as men who died in battle.

Generally, Spartan women did not become attached to their children – their sons in particular – because in effect children were the property of the state. They did take pride in their sons' bravery, and rejected sons who showed weakness. It is said that Spartan mothers sent their sons off to war by handing them their shield and telling them to "come back with this, or on this" (losing one's shield was considered a sign of cowardice and dead soldiers were brought home on their shields). There's also a tale of one deserter hiding in a temple who appealed to his mother for help. She responded by placing a brick in the door of the building. Others followed suit, permanently sealing the soldier in the structure.
Pictures:
Spartan women depicted on a vase
An undated statue of a Spartan girl athlete
Bronze figurine of a Spartan dancing girl
by Kim Kovacs
Filed under Places, Cultures & Identities
This "beyond the book article" relates to Mothers of Sparta. It originally ran in February 2018 and has been updated for the January 2019 paperback edition. Go to magazine.
This review is available to non-members for a limited time. For full access become a member today.
Membership Advantages
Reviews
"Beyond the Book" articles
Free books to read and review (US only)
Find books by time period, setting & theme
Read-alike suggestions by book and author
Book club discussions
and much more!
Just $45 for 12 months or $15 for 3 months.