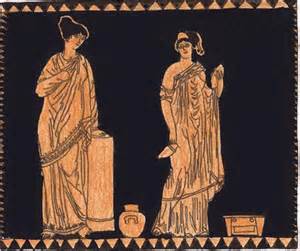 In Mothers of Sparta, author Dawn Davies compares herself and her decisions about her son to those made by mothers in Ancient Sparta.

Sparta was a city-state in Greece that reached its pinnacle in the 5th century BCE. Its name, now and then, conjures up the image of powerful warriors that thrived on austerity and deprivation. Its entire culture was focused on creating and maintaining the strongest army it could. Unlike other contemporary cities, Sparta had no defensive walls because they believed their men were stronger than any structure.

To produce this army required communal involvement in every aspect of its citizens' lives. Immediately after birth, male children were dipped in wine in the belief that doing so would make them strong. If they cried during the ceremony they were thought to be unfit and were designated slaves. After this the babies were examined by a council for any sign of defect. If found wanting they were killed (some say tossed off a cliff, others that they...