In Judith Newman's To Siri With Love, one of the book's chapters conveys how important the personal digital assistant has become to the author's son, Gus.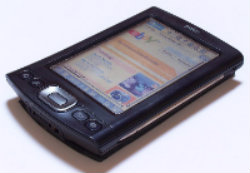 According to Britannica.com a personal digital assistant (PDA) is "a handheld organizer used to store contact information, manage calendars, communicate by e-mail, and handle documents and spreadsheets, usually in communication with the user's personal computer." In the 1990s, the devices were digitized versions of pen-and-paper organizers, one of the more popular being the Palm Pilot released in 1996. As hand-held computing became more advanced with the advent of smartphones, PDAs have evolved as well. Apple's Siri was the first widely known of this new type of virtual assistant.

Siri has had a much longer history than most realize. She began as a concept floated by Defense Advanced Projects Research Agency (DARPA), the R&D arm of the United States' Defense Department. In 2003 DARPA hired SRI International to develop a ...