Diving into the Spy's Psyche
This article relates to A Colder War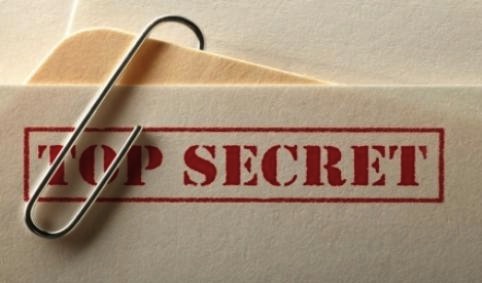 Inasmuch as most of the spies that have been interviewed, researched, quantified and statistically charted are those that have been caught, perhaps the psyche of a good spy is as elusive as spies themselves. Not to mention the fact that a "good spy" is not so easily defined. There are many types of spies and many reasons for becoming one. In a 2012 article in the Daily Beast, Dr. Ursula M. Wilder, a clinical psychologist with 16 years of Federal service in the Intelligence Community, said:
"Intelligence officers who handle espionage sources - variously called informants, assets, or agents, to distinguish them from the professionals - and the psychologists they consult with study the motives of agents closely. These motivations are often self-serving. Some want money, or the excitement of a James Bond adventure, or to believe they are playing dramatic, if hidden, roles in historical events. Some are aggrieved and seek revenge. Some agents spy as a kind of sport. They like sneaking around and manipulating others, and feel superior to their oblivious targets drawn into hidden games of secrecy and deception. Heroic spies are an entirely different type of human being, set apart from ordinary clandestine players not by the tradecraft they use - which is universal - but by their fundamental values. Their motives are not self-serving - the risks of espionage in the contexts they serve in are too high to draw in selfish people. They are morally revolted by their targets' conduct and dismayed at the future they're intent on building or have already actualized."
These heroic spies – resistance fighters, native speakers recruited to liaise with the enemy, and countless others – are especially difficult to define as one group, but since sovereign nations rely upon spies to inform their international policy decisions, an understanding of the qualities of what constitutes a reliable spy is important. We are talking about "career" spies here; the Kim Philbys and Robert Hanssens of the world.

Scholars on the topic have concluded that spies and espionage agents, informants and "assets," as they are called, share many of the same qualities. First and foremost they must be antisocial. That is, not avoiding social contact, but they must be able to live outside the constraints and mores of society. Social rules do not apply to them; they see themselves either above or beyond the bounds of society. By varying degrees they are sociopaths, living by and for themselves and their own goals, regardless of what others – family, friends, even colleagues – think.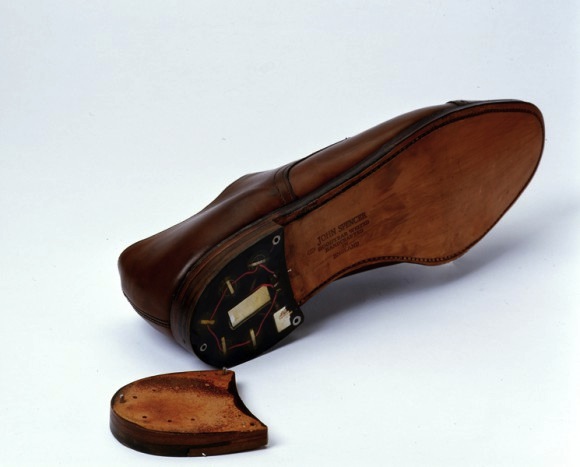 If they are going to be successful they must lead a double life. Family and friends must be kept in the dark as to their real occupation. Thus they must be able to not just lie well but also to live with themselves as liars, to let no one into their confidence. Not an expectation for the faint of heart. And that is just the beginning.

Spies must also be able to play a role that makes it seem as though they fit in with a social group or culture with which they have nothing in common. Indeed they may have deeply hostile personal feelings for a group or person from whom they must extract information. But in the espionage game there is no room for personal sentiment. They are expected to be able to woo an enemy into believing, trusting and opening up secrets even – especially – when it is against the enemy's best interests. In her The Daily Beast article, Wilder said: "One particularly self-aware agent described his psychological situation while deployed as a form of solitary confinement, with his own skull his prison cell."

Spying also takes a powerful ego. Thrill-seeking and self-importance are strong motivators and handy traits for anyone who wishes the life of an espionage agent. Spies enjoy a high opinion of themselves. Rather than cogs in a wheel, their self-image is a gear able to ramp up situations, have a significant effect on outcomes, and wield considerable influence.


Whether they do their job for money, revenge or personal/professional prestige, whether they are ideologues or are coerced into service by superiors, the profession takes a heavy toll. Even after the job is done and they have returned to whatever semblance of a normal life they can fashion, spies often suffer debilitating psychological effects. Years, maybe decades, of deceiving and manipulating others for their clandestine purposes cause many to lose all feelings of empathy – if they ever had any. They can become caricatures of themselves.
Top Secret from SkyScanner.net
Shoe with heel microphone and transmitter, courtesy of The International Spy Museum
Spy vs. Spy, from Mad Magazine, courtesy of ru.wikipedia.org
This "beyond the book article" relates to A Colder War. It originally ran in September 2014 and has been updated for the June 2015 paperback edition.
This review is available to non-members for a limited time. For full access become a member today.
Membership Advantages
Reviews
"Beyond the Book" backstories
Free books to read and review (US only)
Find books by time period, setting & theme
Read-alike suggestions by book and author
Book club discussions
and much more!
Just $10 for 3 months or $35 for a year