Thanks to authors like Jo Nesbo, Karin Fossum, and Henning Mankell, not to mention Stieg Larsson, American readers have become quite familiar with contemporary Scandinavian thrillers and novels of psychological suspense. As The Watcher demonstrates, however, the Nordic countries hardly have a monopoly on this genre, and in recent years several novels by contemporary German thriller writers have begun to hit the English-speaking market. Here are a few names to look for: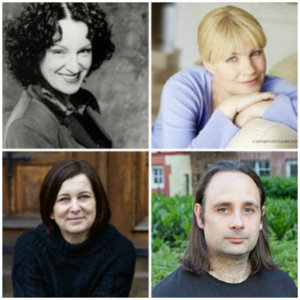 From left to right, top to bottom:
Petra Hammesfahr, Nele Neuhaus,
Andrea Maria Schenkel, Jan Costin Wagner
Petra Hammesfahr is a prize-winning author whose novels have garnered comparison to the works of Ruth Rendell and Patricia Highsmith. Hammesfahr's themes include the intersections of childhood innocence with adult horrors. Her novels The Sinner and The Lie have both been published in English by Bitter Lemon Press.

Nele Neuhaus has become well known in her native Germany and internationally for a series ...