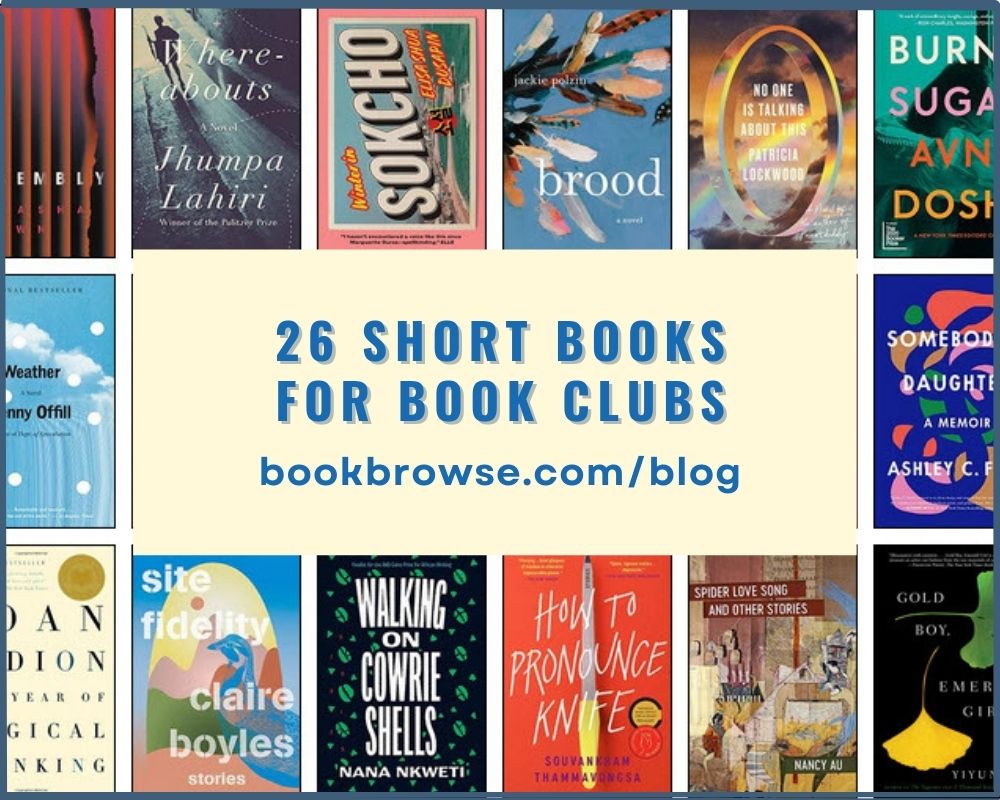 Looking for short books for your book club? As fulfilling as participating in a book group can be, keeping up with the reading is no easy feat. If your group is on the lookout for short reads that still pack a punch, look no further. We've put together a wide variety of intriguing novels, memoirs and short story collections that all clock in at less than 250 pages.

All of these books are viewable on BookBrowse, and for the vast majority we've included excerpts below from our own reviews. Many also have reading guides accessible through our website to help generate discussion. These short books range from National Book Award and Pulitzer winners to lesser-known works deserving of attention.

In general, we've veered towards newer selections with this list, in order to provide you and your book club with a fresh crop of books recommended by BookBrowse reviewers in recent years, but we've also thrown in a handful of beloved older works that remain relevant. Happy reading!
Discussion-Friendly Novels Under 250 Pages
Love in the Big City by Sang Young Park (translated by Anton Hur)
240 pages. Published by Grove Press
Each chapter is centered on a person or relationship significant to Young, but they cohere to form a fuller picture of the life of the novel's sardonic, flirtatious, fun-loving protagonist. Told with equal parts pathos and humor,
Love in the Big City
is a tender examination of young queer life in South Korea's most dynamic city. The characterization and the narrative voice are so distinct and nuanced that Young feels like an old friend by the end of the novel; someone you feel that you know on an intimate level, in spite of having only spent a little over 200 pages with him. (Rachel Hullett)
Read more
Assembly by Natasha Brown
112 pages. Published by Little Brown & Company
What makes Brown's story so affective and effective is that she writes lovely passages of her narrator's conflict: her external success and internal doubt. At work, despite her $2,000 office chair and corner window, she is seen as nothing more than a diversity hire, which leaves her feeling powerless despite her achievements. And at home, her privileged white boyfriend diminishes her wounds, suggesting that his wealth is the same as her success. There is no escaping her invisibility. I appreciated the vignette style of Brown's writing more than I expected to.
Assembly
feels like tiny pieces of light stitched together with a thread that at any moment could break apart. The author is inventive and historical and poetic. She has written a personal story of racial wounds. (Valerie Morales)
Read more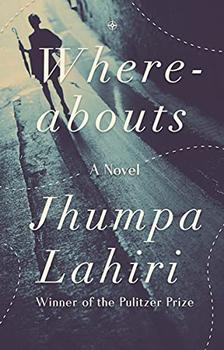 Whereabouts by Jhumpa Lahiri
176 pages. Published by Vintage
Lahiri's protagonist is a moody storyteller, but it is the bitterness of her emotions that shocks her surroundings to life, and even her more anxious and disturbing thoughts contain a certain strange beauty. Buried in the novel's sparseness is a deceptively alive story that builds in momentum even as it offers little in the way of actual plot.
Whereabouts
reminds us that there is no escape from the confines and consequences of physical place and time, but its portrayal of these elements is cathartic, stimulating and satisfying.
Read more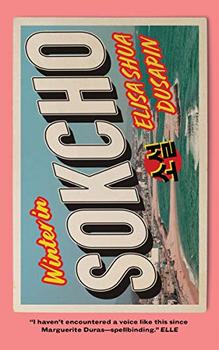 Winter in Sokcho by Elisa Dusapin (translated by Aneesa Abbas Higgins)
160 pages. Published by Open Letter
Short, staccato sentences propel the story forward with the brevity and momentum of a journal entry. There is a deceptive amount of skill on show, however. Dusapin achieves much with little, conjuring the sights, smells, sounds, and tastes of Sokcho to great effect, making for a surprisingly evocative reading experience. The bittersweet conclusion feels in keeping with the novel's overall tone and approach. Dusapin says just enough to hint at the profound impact the characters have had on each other, while leaving room for both to continue exploring their identities beyond the page. (Callum McLaughlin)
Read more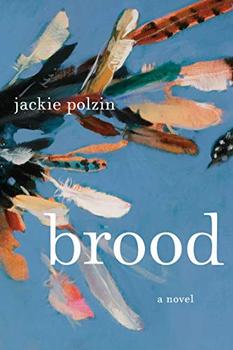 Brood by Jackie Polzin
240 pages. Published by Anchor Books
There is a bittersweet tone to this short work. It's not for those who need a lot of plot, or who don't like the feeling that information is being withheld; events have surface meaning, and could also be interpreted allegorically, but ultimately, it surprised me to what extent the book really is about chickens. Early on, I felt impatient to move on and learn more about the narrator. But that's not the kind of novel this is; it's no tell-all. Rather, it's a low-key, genuine portrait of life in the in-between stages and how it can be affected by fate or by other people's decisions. (Rebecca Foster)
See our
interview
with Polzin, in which the author talks about how raising chickens inspired her to write
Brood
.
Read more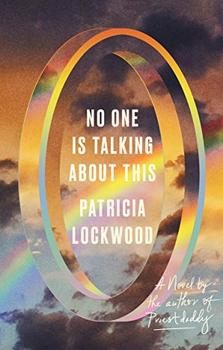 No One Is Talking About This by Patricia Lockwood
224 pages. Published by Riverhead Books
Throughout, the narration is fluid, with frequent shifts of perspective between "I" and "she" further off-balancing the reader. In a way, the first half of the book feels like the internet itself — disjointed, bawdy, infused with unearned confidence and genuine bewilderment that this is what we have come to, individually and collectively, both despising the online world and being incapable of disengaging from it. And then, in a moment, the direction of the novel — and the protagonist's life — changes abruptly: "...her phone buzzed and there were the words, from her far mother, Something has gone wrong, and How soon can you get here?" The second half is written largely in the same fragmented style, but its focus is drastically different; now its concerns, unlike the portal, are fully embodied, virtually the antithesis of the quips and memes that have been foremost in the protagonist's mind up until this point.
Read more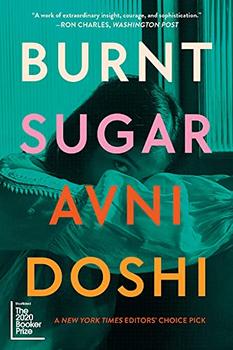 Burnt Sugar by Avni Doshi
240 pages. Published by The Overlook Press
For those who are mothers, or are contemplating the idea of motherhood,
Burnt Sugar
may dredge up insecurities, guilt and shortcomings. Antara's own insecurities appear throughout the book and include her concern that she, too, will be unable to control her impulses, and that she will parent as poorly as her mother. While disquieting, however, the novel is surprisingly light in parts, with Doshi infusing wry humor at well-timed moments in her depiction of the nuances of the mother-daughter relationship. (Daniela Schofield)
Read more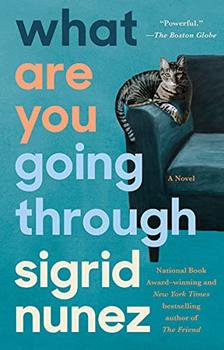 What Are You Going Through by Sigrid Nunez
224 pages. Published by Riverhead Books
The book's most touching and striking element is its depiction of the intensity produced in situations where time is precious. While there is nothing new in connecting love with death, Nunez's writing succeeds in capturing the strange, startling illumination both can bring. It also draws attention to how people sometimes diminish profound life experiences by corralling them into narrow ideas of beauty and romance.
What Are You Going Through
suggests that this diminishment may be overcome by a genuine curiosity about and interest in other human beings. (Elisabeth Cook)
Sigrid Nunez's novel
The Friend
, winner of a National Book Award, is another short read book clubs can enjoy.
Read more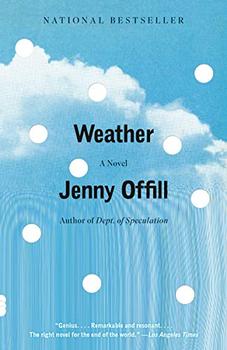 Weather by Jenny Offill
224 pages. Published by Vintage
"How do you maintain your optimism?" That question is at the heart of Jenny Offill's
Weather
. Although the novel raises far more questions than it answers (and that's part of the point, after all), Lizzie's experience seems to suggest that the answer to this main question lies in understanding and forgiveness—for our families, for our neighbors, for utter strangers and, not least of all, for ourselves. (Norah Piehl)
Read more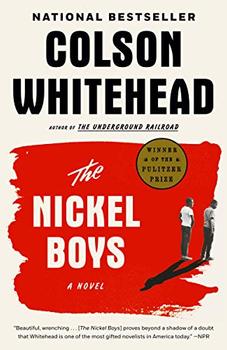 The Nickel Boys by Colson Whitehead
224 pages. Published by Anchor Books
The debate about the merits of respectability politics and integrating into white society versus an ideology of Black liberation is as timely as ever, in an era when unabashed white supremacy is on the rise across the globe, and Whitehead's critique of assimilationist politics is sharp. Thoughtful and engaging,
The Nickel Boys
offers astute observations about the history of race relations in America: it's sure to appeal to the author's devoted readers as well as those new to his work. (Michael Kaler)
Read more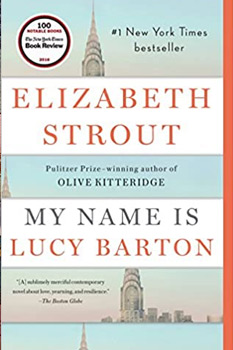 My Name Is Lucy Barton: Amgash Series #1 by Elizabeth Strout
224 pages. Published by Random House
Strout's genius is to pack so much rich emotion into such a short work, and to do so with simple, uncomplicated language – something that, in my opinion, few authors are able to achieve. It is very possible, of course, that her expertise in writing short stories contributes heavily to this, as demonstrated by her Pulitzer Prize winning collection
Olive Kittredge
. (Davida Chazan)
Read more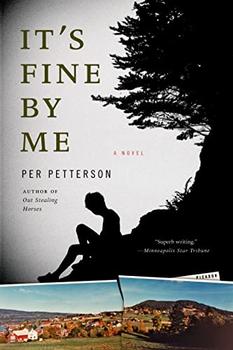 It's Fine By Me by Per Petterson
208 pages. Published by Picador
In his novel
It's Fine by Me
, Per Petterson uses the shared-yet-unique loneliness [all humans experience] as the foundation for characters who are so vulnerable, so real, so beautifully complex, you ache for them. (Elena Spagnolie)
Per Petterson's
I Refuse
is another novel highly rated on BookBrowse that comes in at under 250 pages.
Read more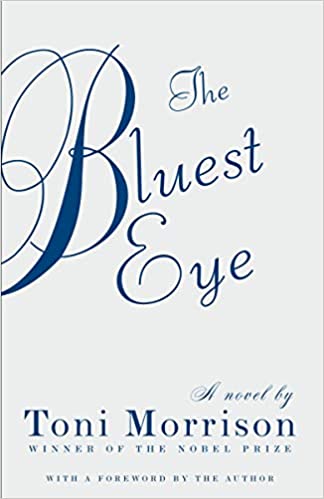 The Bluest Eye by Toni Morrison
215 pages. Published by Plume
Morrison's debut, published in 1970 and taking place in the 1940s, follows Pecola Breedlove, an 11-year-old Black girl living in an abusive household who longs for blue eyes in a world defined by white standards of beauty. Unrolling by way of fluid and immersive storytelling that manifests through multiple points of view, The Bluest Eye remains a modern classic and a significant artistic examination of internalized racism and racial perspective in America despite — and as evidenced by — continued and recent calls to ban it from libraries and classrooms. While BookBrowse has not reviewed
The Bluest Eye
, we do have a reading guide available for any book groups who would like to access it. (Elisabeth Cook)
We also have reviews and reading guides for three more recent works of Morrison's that are on the shorter side:
A Mercy
and
Home
and
Gold Help the Child
.
Read more
Short Memoirs for Book Clubs Under 250 Pages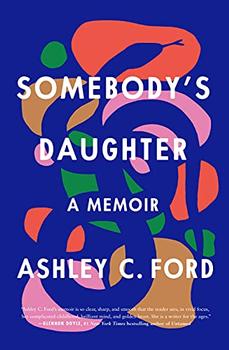 Somebody's Daughter: A Memoir by Ashley C. Ford
224 pages. Published by Flatiron Books
Writing with remarkable poise and wisdom, Ford presses home the devastating impact of her assault without sensationalism. At its core,
Somebody's Daughter
is fundamentally a look at Ford's attempts to forgive others and accept herself, a journey sure to resonate with many. While it is deeply personal, her warmth and openness make elements of her story feel universally relatable. An intersectional angle and a seamless blend of beautiful prose and clear-eyed reflection grant the reading experience the intimacy of a heart-to-heart shared between friends. Ford is a natural storyteller. (Callum McLaughlin)
Read more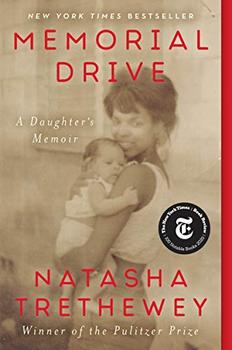 Memorial Drive by Natasha Trethewey
320 pages. Published by Ecco
The memoir is bookended by the author's recounting of a recurring dream. Of this dream and a particularly vivid and traumatic memory from childhood, she writes, "What matters is the transformative power of metaphor and the stories we tell ourselves about the arc and meaning of our lives." For a writer especially, metaphor is a powerful tool. But
Memorial Drive
offers insight and instruction for anyone who has experienced trauma. The memories, dreams and other ephemera that haunt us may ultimately prove key to finding meaning and hope (or perhaps just the ability to put one foot in front of the other) in our darkest hours. (Lisa Butts)
Read more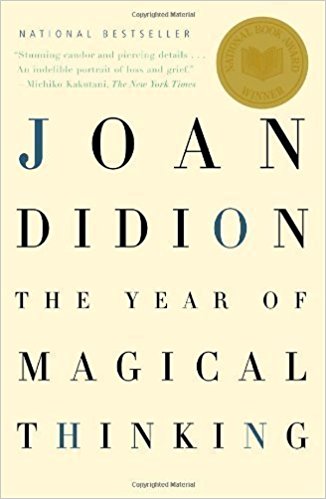 The Year of Magical Thinking by Joan Didion
214 pages. Published by Vintage
The Year of Magical Thinking
, a National Book Award winner and Pulitzer Prize finalist, is one of Joan Didion's masterworks. In this vivid memoir of grief, Didion tracks her thoughts and feelings in the aftermath of the death of her husband, writer John Dunne, of a sudden heart attack in 2003. At the time of John's death, their daughter Quintana was hospitalized with a severe case of pneumonia. Didion, who died in December 2021, has an unmatched talent for describing powerful emotions and she is at her best in this raw and tender expression of mourning. No BookBrowse review exists for this book, but we do have a reading guide with questions for discussion that you can access. (Elisabeth Cook)
Read more
Short Story Collections Under 250 Pages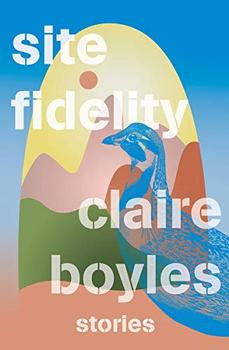 Site Fidelity by Claire Boyles
208 pages. Published by W.W. Norton & Company
I appreciated the focus on blue-collar people like miners and oil field workers, as well as state or national park staff: those who work directly on the land rather than dictating about it from afar. It reminded me most of
Love Medicine
by Louise Erdrich, as well as Barbara Kingsolver's early fiction set in the Southwest, but I can also imagine Boyles developing the dual theme of family bonds and the environment in a similar way to T.C. Boyle, Jonathan Franzen and Richard Powers. (Rebecca Foster)
Read more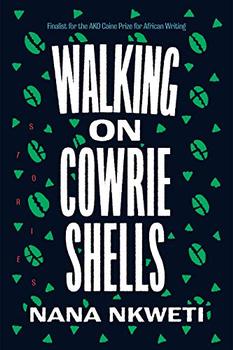 Walking on Cowrie Shells by Nana Nkweti
176 pages. Published by Graywolf Press
Each story is a contained world with its own magic, each protagonist a fully realized construction with the walls of cultural expectations closing in around them. Some short story collections that cover many genres and styles can invoke a kind of narrative vertigo in which the reader struggles to keep up with a parade of jarring transitions, but that does not occur here. Nkweti is so deft at every turn and so confident, it is easy to trust in even the boldest and most abrupt swerves. (Lisa Butts)
Read more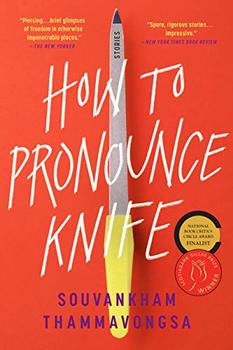 How to Pronounce Knife by Souvankham Thammavongsa
192 pages. Published by Back Bay Books
Throughout the 14 stories collected in
How to Pronounce Knife
, nearly all of which follow Lao immigrants and refugees building new lives in unnamed towns across Canada, not once do we encounter a character homesick with nostalgia. By limiting cultural particularities, Thammavongsa steers the reader closer to a general experience of alienation bound up with the immigrant experience. These stories never rely on twists or a-ha moments. They are deeply affecting, humorous and heartbreaking in equal measure. (Dean Muscat)
Read more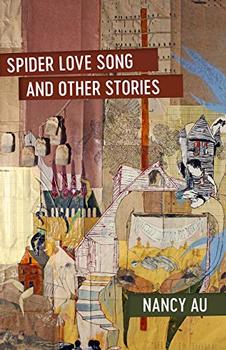 Spider Love Song and Other Stories by Nancy Au
184 pages. Published by Acre Books
Au blends a lyrical style, like that above, with more matter-of-fact prose. Her stories have a purely aesthetic draw, but even those that are shorter and more poetic work to incorporate interesting plot arcs. Some stories evince a more natural momentum than others, but they all lead the reader to new territory, often stopping on unexpected notes. (Elisabeth Cook)
Read more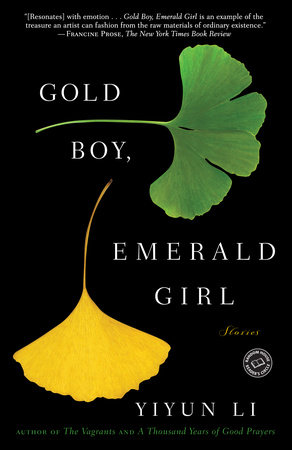 Gold Boy, Emerald Girl: Stories by Yiyun Li
240 pages. Published by Random House
Though each narrative corresponds to social concerns that are pertinent to China, the characters and their dilemmas could take place in Oklahoma, Geneva, Siberia, Johannesburg, or some other foreign locale. Li's Spartan prose style, with limited description and dialogue, strengthens both the Chinese culture and the universal concerns of each story. Readers who want to relate to the characters they meet, more so than the locales, will be dazzled by Li's writing. I, for one, will remember the people in these stories for many years to come. (Elizabeth Whitmore Funk)
Read more