Who doesn't love being on the cutting edge and discovering the next big thing? This month, we recommend debut novels by authors who are rising stars in the literary world and are already creating quite a buzz, snagging coveted literary awards and nominations, and spots on "best of" lists. All six books have recently been released in paperback and are recommended for book club discussion--and come with discussion guides.

Tommy Orange's There There (a finalist for the Pulitzer Prize) and Caleb Johnson's Treeborne both explore the intersections of place, history and personal identity. Zeyn Joukhadar's The Map of Salt and Stars offers an emotionally resonant look at the Syrian refugee crisis, while Fatima Farheen Mirza's A Place for Us (a New York Times bestseller) is centered around an Indian family navigating cultural and religious differences. Shobha Rao's Girls Burn Brighter presents an inspiring and defiant narrator who summons the courage to flout familial and societal expectations. Similarly, Leah Franqui's America for Beginners narrates an Indian mother's transformation as she visits the United States in search of her son.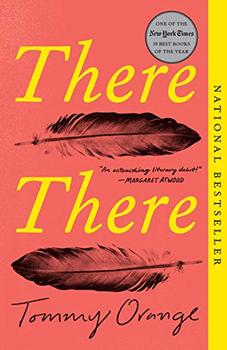 There There by Tommy Orange

Paperback May 2019. 304 pages. Published by Vintage

Tommy Orange, a member of the Cheyenne and Arapaho Tribes of Oklahoma, provides a funny and moving story about 12 Native Americans traveling to Oakland, California to take part in a cultural festival. Each character has their own unique story to tell, but these narratives intersect to establish larger points about historical/generational trauma and the ongoing plight of Native American communities, making this novel rife with potential topics for book club discussions.

More about this book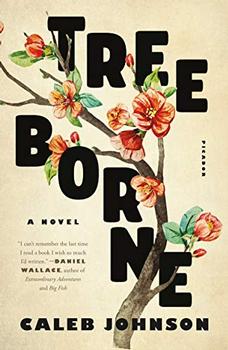 Treeborne by Caleb Johnson
Paperback May 2019. 320 pages. Published by Picador
Johnson's protagonist Janie Treeborne lives in Elberta, Alabama on an orchard that has been in her family for generations, but the land is threatened by the planned destruction of a nearby dam. Janie narrates 80 years of riveting family history in this quintessentially Southern novel exploring race, love and longing, and what it means to have a deep connection to the land.
More about this book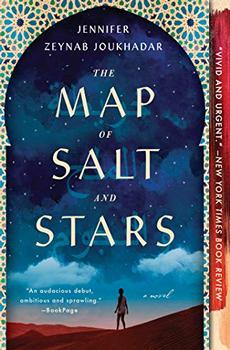 The Map of Salt and Stars by Jennifer Zeynab Joukhadar
Paperback Mar 2019. 384 pages. Published by Atria Books
After her father's death, Nour's mother opts to move the family back to Syria from the United States, but the country has recently erupted in a violent civil war. When their neighborhood is bombed, Nour, her mother, and her sisters become refugees, and set off on a dangerous journey through the Middle East and North Africa. Nour finds solace in her favorite story, about a 12th century girl who disguised herself as a boy to become a mapmaker's apprentice, providing ample opportunity for discussion about how books can be a comfort in the most trying times.
More about this book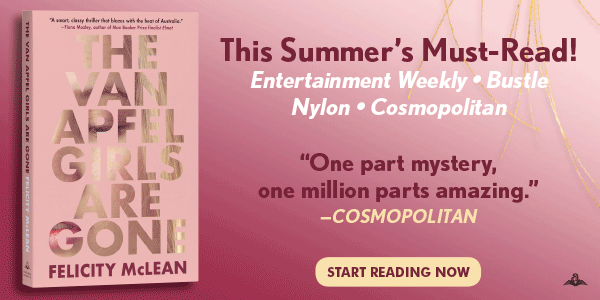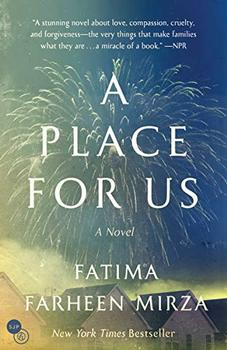 A Place for Us by Fatima Farheen Mirza
Paperback Mar 2019. 400 pages. Published by SJP for Hogarth
An Indian family living in America gathers together to celebrate a wedding, and parents Rafiq and Layla grapple with the non-traditional choices their children have made. In a series of flashbacks, the author unravels an intricately woven family history, exploring the choices, secrets and conflicts that contributed to the discord in the present day. Book clubs might discuss parent/adult child relationships and how the past informs the present.
More about this book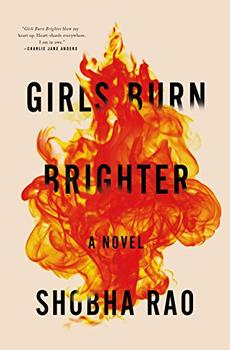 Girls Burn Brighter by Shobha Rao
Paperback Mar 2019. 400 pages. Published by Flatiron Books.
Intense and probing,
Girls Burn Brighter
narrates the journey of a young woman, Poornima, living in rural India, tending to her father and siblings after the death of her mother, and preparing herself to fulfill the cultural expectation of an arranged marriage. However, when she meets another young woman, Savitha, with an independent spirit and a penchant for rebellion, her world is opened up to new possibilities. When Savitha leaves the village, Poornima begins a global pilgrimage to find her friend. Check in with our book club discussion to see what other BookBrowse readers thought of this gripping debut.
More about this book
|
View Discussion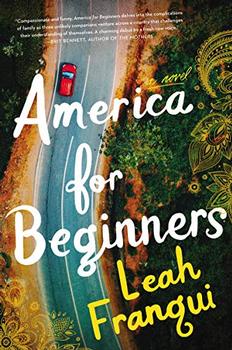 America for Beginners by Leah Franqui
Paperback July, 2019. 320 pages. Published by William Morrow
Protagonist Pival Sengupta sets out for the United States after booking a trip with First Class India USA Destination Vacation Tour Company, but she isn't on a holiday. She's seeking information about her son, Rahi, who had recently shaken up his traditional family by coming out as gay. Pival's husband told her that Rahi died, but she refuses to believe this, and travels to California to ascertain the truth. Her journey is punctuated with new and unlikely friendships, humor and the gradual evolution of her personal belief system. BookBrowse will be having a book club discussion for this novel beginning in August.
More about this book
|
View Discussion