Rules for summer: Get outside. Sit down. Breathe deep. Grab a great book. Read.

We've got the last two covered! Here are six books that are page-turning, heart-racing, nail-biting thrillers sure to keep you riveted. Read them in blissful solitude or find a few extra chairs and invite your book club to read and discuss with you. Then you'll be following one last summer rule: Spend time with friends.

All are recently published in paperback and come with discussion guides; they are also available in hardcover and ebook.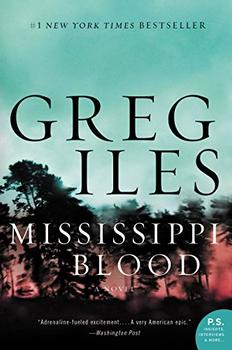 Mississippi Blood: A Natchez Burning Novel #3 by Greg Iles

Paperback Jun 5, 2018. 704 pages. Published by William Morrow

The final book in the Natchez Burning trilogy is about love and hate, honor and revenge, and the ways that the past can haunt the present. A brutal history about the American South, this thriller tells the story of Penn Cage, a man in the throes of grief; he has lost his wife and his father is being tried for murder. As Cage searches for answers, he discovers a half-brother and a family history with the KKK, and a clock-ticking need to exonerate his father before his whole family is destroyed.
Review, article, excerpt & reading guide

See also the other two books in this trilogy: Natchez Burning reviews & discussion and The Bone Tree reviews & discussion
Girl in Disguise by Greer Macallister

Paperback Mar 2018. 336 pages. Published by Sourcebooks

A reminder that America has a rich history of powerful women, this story is the fictional account of real life investigator Kate Werne. In 1856 Chicago, with no husband and no money, Kate convinces Alan Pinkerton to hire her as a detective. Kate tackles some of the agencies most difficult cases, and all the while she explores her own identity. Is she becoming a different woman, or has she always been this cunning and manipulative?
Review, article, excerpt & reading guide
The Twelve Lives of Samuel Hawley by Hannah Tinti

Paperback Jan 2018. 416 pages. Published by Dial Press

Samuel Hawley is a loner who spent most of his life on the run. But his wife is dead, and his daughter, Loo, is very much alive, and now that she is a teenager he wants to settle down and give her a more stable life. When they settle in Olympus, MA, the hometown of Hawley's wife, Loo begins asking questions – about her mother and about the 12 gunshot wounds her father carries as tangible memories. A coming-of-age story, an on-the-road story, and a thriller all rolled into one.
Review, article, excerpt & reading guide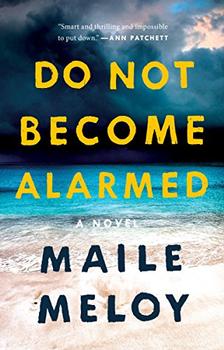 Do Not Become Alarmed by Maile Meloy

Paperback Jun 5, 2018. 352 pages. Published by Riverhead Books

Do Not Become Alarmed utilizes the writing techniques of dividing a story into short chapters, and telling it from many points of view, which enhance the chaos and confusion of the text. When Liv and Nora decide to take their families on a cruise, they have no idea that their delight will turn to devastation. But it does. They go ashore in Central America and before they know it, their children have disappeared. A fast paced and gripping story about how quickly things can change and how that makes you reexamine your whole life.
Review, article, excerpt & reading guide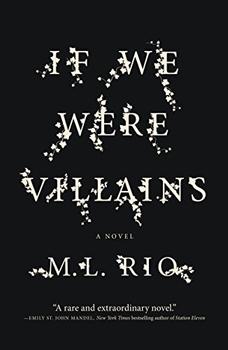 If We Were Villains by M L. Rio

Paperback Apr 2018. 368 pages. Published by Flatiron Books

On the day that Oliver Marks leaves prison – after serving 10 years for a murder he may not have committed – he is met by Detective Colborne, the man who helped send him there. Colborne isn't satisfied with the conviction and wants the real story. And so Marks tells it: his elite theater arts school, the six other very talented actors with whom Marks studied Shakespeare, and the dangerous way their plays began to spill over into real life and the murder that occurred because of it. A thriller about the power and passion of words.
Review, article, excerpt & reading guide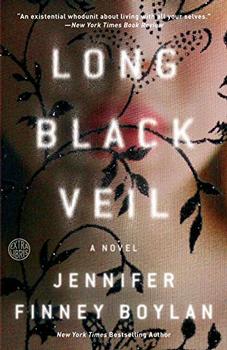 Long Black Veil by Jennifer Finney Boylan

Paperback Jan 2018. 320 pages. Published by Broadway Books

A murder mystery and a study in transgender identity, this story is told from multiple timelines as well as multiple points of view. It is also a look at the evolution of life as a twenty-something to a fifty-something. Judith is protecting secrets from her past, but when more evidence about the murder of one of her friends comes to light, she finds herself caught between wanting to defend another friend accused of the murder and keeping her present life intact. A thriller that explores identity, loyalty and love.
Review, article, excerpt & reading guide
If you fly through these six recommendations and want more, be sure to check our recommendations for last summer. And please do recommend additional titles by posting below!