One narrative can never fully represent any cultural experience but becoming aware of singular stories helps us find empathy for a wide range of the world. Here we have gathered a variety of stories that together explore a diverse representation of Korean perspectives, history and life situations.
We start with Drifting House, a short story collection which is, in many ways, an overview of the full range of Korean experiences, set in North and South Korea and the United States. This Burns My Heart and Please Look After Mom look at life in South Korea, Without You, There Is No Us: My Time with the Sons of North Korea's Elite, The Orphan Master's Son and All Woman and Springtime all explore life in oft-hidden North Korea. Finally, Pachinko and Forgotten Country describe immigrant and expatriate experiences.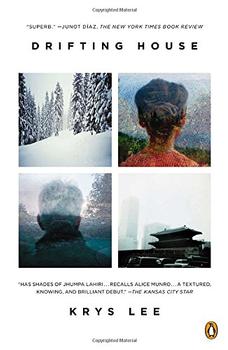 Drifting House by Krys Lee
Paperback Dec 2012. 224 pages. Published by Penguin Books.
An unflinching portrayal of a wide span of Korean perspectives, this extraordinary debut collection sheds light on the collective traumas of the past and the indignities and sorrows of the present. Set in North Korea, South Korea and the United States from the postwar era to contemporary times, this is a great compilation for readers who want to learn about the broad Korean experience from the perspective of a variety of young narrators.
Review, excerpt, article & reading guide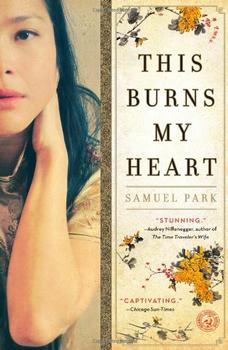 This Burns My Heart: A Novel by Samuel Park

Mar 2012. 336 pages. Published by Simon & Schuster

Epic and intimate, this debut based on the life of Park's mother explores 1960s South Korea through the eyes of one woman. Her search for self-identity and love offers a snapshot of a nation transitioning from a poor country to a major world power after a devastating war. A strong sense of place and evolving women's roles are topics that would offer lively book club conversation.
Reviews, excerpt, reading guide & discussion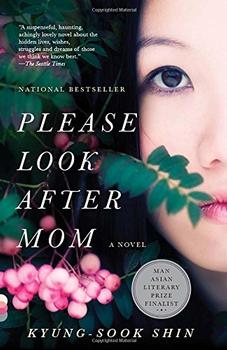 Please Look After Mom: A Novel by Kyung-sook Shin
Paperback Apr 2012. 288 pages. Published by Vintage.
Told in the alternating voices of the missing mother's daughter, son and husband, this intimate, deeply moving story examines one family's discovery of the desires, heartaches and secrets of a woman they thought they knew. This look at the everyday lives of Korean farmers was a bestseller in South Korea and an international sensation.
Review, excerpt, article & reading guide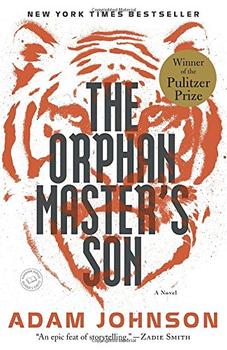 The Orphan Master's Son: A Novel by Adam Johnson
Paperback Aug 2012. 480 pages. Published by Random House.
Part thriller, part romance and part coming of age story, this epic novel offers deep insight into North Korea. A window into the hunger, corruption and cruelty, but also camaraderie and love, of an otherwise hidden country. It is perfect for readers who want a rich in-depth look at this mysterious place.
Review, excerpt, article & reading guide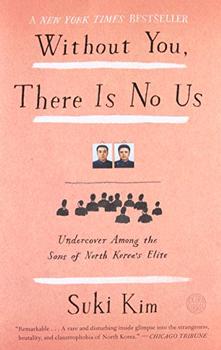 Without You, There Is No Us: My Time with the Sons of North Korea's Elite by Suki Kim
Paperback Oct 2015. 304 pages. Published by Broadway Books.
Another novel for book clubs interested in seeing behind the North Korean curtain, this haunting memoir offers a moving glimpse into the life of a woman who taught English to the sons of the elite ruling class during the last six months of Kim Jong-il's life and rule. Through her eyes we also learn about her students' unnerving obedience to the regime.
Review, excerpt, article & reading guide
All Woman and Springtime: A Novel by Brandon W. Jones
Paperback Mar 2013. 400 pages. Published by Algonquin Books.
Another look at elusive North Korea, this fast-paced debut follows two girls as they get lured into human trafficking. Like
This Burns My Heart,
this is a fascinating look at the evolving role of women in society, only this time in North Korea.
Review, excerpt, article & reading guide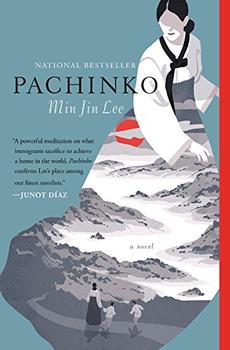 Pachinko by Min Jin Lee
Paperback Nov 2017. 512 pages. Published by Grand Central Publishing.
A sweeping historical saga about one Korean family building lives for themselves in Japan where they are both segregated and persecuted. From World War II to the present day this family's experiences are both unique and universal. Readers who love family sagas and history will find much to appreciate.
Review, excerpt, article & reading guide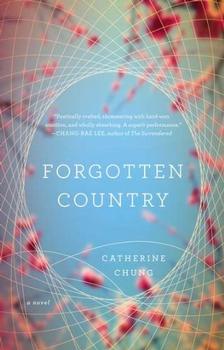 Forgotten Country by Catherine Chung
Paperback Mar 2013. 304 pages. Published by Riverhead Books.
This novel weaves Korean folklore with a contemporary story of immigration and identity. It offers a fierce exploration of the inevitability of loss, the conflict between duty and freedom, and one woman's struggle to find a way to break her family's history of silence.
Review, excerpt, article & reading guide