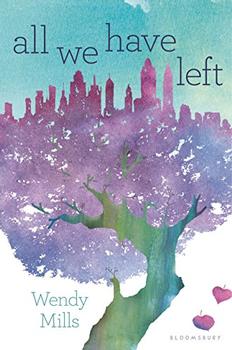 Over 3,000 people died on September 11, 2001. With the impact of that catastrophe being so far-reaching, it's no surprise that there have been a plethora of films and books released that recall 9/11. Oliver Stone's World Trade Center and Paul Greengrass' United 93 are two of the most popular movies to recreate that day. Jonathan Safran Foer's Extremely Loud & Incredibly Close, an outstanding novel about an eccentric nine-year-old boy trying to piece together a puzzle his father left behind after being killed in the World Trade Center, is another title that might be familiar to those who seek out art related to America's contemporary history.

But these well-known works aren't aimed specifically at younger readers, and there was certainly no shortage of teenagers impacted by the events of that day. Thankfully, there are books that give a focused teenage perspective on the events of 9/11. Wendy Mills' All We Have Left, which follows the lives of Alia and Jesse, two teenage girls from very different walks of life, is one of these special books. Mills' takes readers on a journey that looks at Alia's young Muslim life, as well as Jesse's more narrow-minded view of the world. When the two stories collide, readers are rewarded with an emotionally rich conclusion that's tear inducing.

For this Beyond the Book, I scoured the library's bookshelves to uncover some lesser-known YA titles about 9/11. Each of these titles offers a unique perspective on one of this tragedy. There will be tears, for sure, but these YA novels are more than worth the emotional commitment. If you are searching for 9/11 YA fiction, look no further.



Marina Budhos' Ask Me No Questions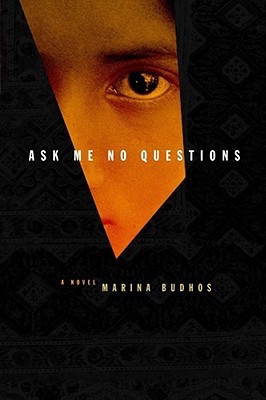 Nadira Hossain is the quiet fourteen-year-old protagonist of this excellent YA novel. Being an illegal alien, living in New York City after 9/11 would've been something worthy of a nightmare, but for Nadira, this is her reality. To make matters worse, her father is arrested for having an expired visa. Nadira has to step out of her shell to help keep her family from falling apart. Ask Me No Questions, with its quiet and lyrical approach, paints a stunning picture of what life was like for Muslim teenagers after September 11.
David Levithan's Love is the Higher Law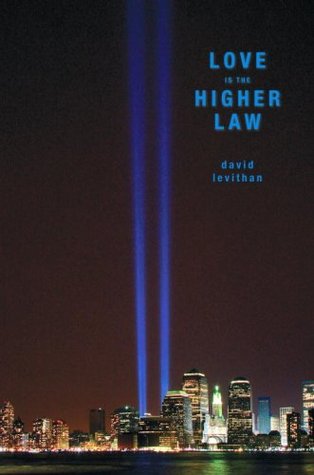 David Levithan is widely known for his YA novels
Every Day
and
Boy Meets Boy
. However, this lesser-known book is among his very best works. It's also one of the most moving 9/11 pieces of fiction available. The story follows three teenagers: Peter and Claire, who directly experienced the terrorist attacks; and Jasper, who comes to later understand the magnitude of what his New York community experienced. These three characters' narratives weave together to create an emotionally rich reading experience that serves as an homage to family, friendships, and the inspiring city in which the events are set.
Alex Scarrow's Time Riders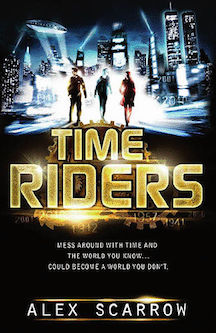 The first book in Alex Scarrow's series lays the foundation for a thoughtful and adventurous journey for YA readers, especially those who crave a little science fiction and fantasy. Maddy, Liam, and Sal all died – or at least they should have – in various accidents from the past and the present. However, instead of death, they receive the opportunity to serve as TimeRiders, vowing to protect rogue time travel users from altering history and destroying the world. Scarrow sets
TimeRiders
on the eve of 9/11 in the heart of New York City. This addition adds an extra layer of emotional drama and even fear that creates a heightened awareness to the tragic events of that day. It also gives a brief historical overview for readers looking to learn more about New York City and 9/11.
N. H. Senzai's Shooting Kabul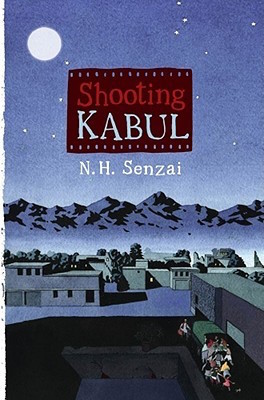 This story begins in the months leading to 9/11, when Fadi, an eleven-year-old boy fleeing Afghanistan with his family, accidentally loses his younger sister, Mariam. The family, although broken apart by the absence of Mariam, moves to San Francisco. Fadi has a difficult time adapting to life in the US: On the one hand, 9/11 occurs and there is a newfound animosity toward Islam and anything dealing with Afghani culture. On the other hand, he still feels guilty for losing his sister. He joins a photography club and desperately tries to concoct a plan to make amends. Senzai's novel is full of historical details that readers hoping to learn more about Afghanistan will appreciate. It's also a poignant reminder of how the attack on the Twin Towers unfairly rattled the perception of people of Middle Eastern dissent.
Jewell Parker Rhodes' Towers Falling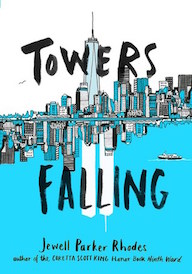 In this powerful 9/11 novel, Deja, the fifth grade protagonist, and her family face terrible financial problems. Their situation grows so bad that they are forced to move into a Brooklyn group home. Deja starts a new school, and she quickly makes friends with connections to the tragic events of September 11.
Towers Falling
is a story that explores community and friendship, and it's one that offers a powerful reflection on that tragic day that changed our world forever. This article first ran as the "Beyond the Book" feature for
All We Have Left
by Wendy Mills. Every time BookBrowse reviews a book we go "beyond the book" to explore a related topic, such as this article. Most of these articles are only available to our
members
, but at any given time, a sampling can be found on our homepage and, from time to time, we reprint one in this blog.