Ask me with a gun to my head if I believe in them, all the gods and myths that I write about, and I'd have to say no. Not literally. Not in the daylight, nor in well-lit places, with people about. But I believe in the stories we can tell with them. I believe in the reflections that they show us when they are told. And forget it or ignore it at your peril, it remains true: these stories have power.
- Neil Gaiman, from Reflections on Myth

It is through fantasy that we have always sought to make sense of the world, not through reason…It is through the fictive projections of our imaginations based on personal experience that we have sought to grasp, explain, alter, and comment on reality. This is again why such staples as the Bible and the Grimm's fairy tales have become such canonical texts: unlike reality, they allegedly open the mysteries of life and reveal ways in which we can maintain ourselves and our integrity in a conflict-ridden world.
- Jack Zipes, from Why Fantasy Matters Too Much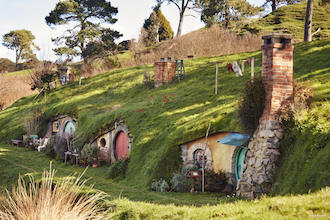 From myths and folklore, to fairy tales, fantasy and science fiction, people through every age and culture have turned to storytelling to reflect upon their lives. While literature, in general, helps show readers the world from different times, settings, and points of view, sometimes a decentralized setting allows readers to reflect upon an issue in a different way. Scholars such as Marina Warner, Jack Zipes, and Maria Nikolajeva, among others, have written extensively about the subversive and didactic nature of fairy tales – simply put, fairy tales have been used to both impress social values and lessons upon their readers and listeners, and to proffer an alternative to what seem like established social norms. By extension, fantasy and other speculative literary genres serve the same purpose.
Readers enter what Tolkien first termed the Secondary World in his essay "On Fairy Stories," the world in which the story takes place, a separate space with different norms compared to the Primary World, the world in which the reader lives. The Secondary World is similar enough to the Primary World that the reader accepts the new rules, new vision of society, or lesson they might learn in this place. The reader is then able to take this new vision back with him or her, when the story has ended.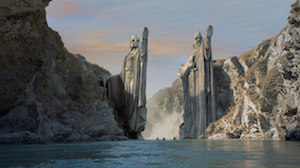 Fantasy, in particular, asks the reader to enter an unfamiliar world, with different rules. It can allow the reader to be more receptive to hard topics or critiques of their lives. For example, Scottish fairy tale writer George McDonald used his original narratives to subvert thinking about both class and gender roles in his time, Tolkien's Lord of the Rings explores archetypal good and evil and offers a critique on war, and in the first volume of The Black Witch Chronicles, Laurie Forest starts to address racial discrimination and religious oppression.

It is very easy to see where Forest uses her invented world, full of people with powers and magical races, to reflect back upon the reader things that are less than comfortable in contemporary society. The protagonist has to contend with her own prejudices, which the reader translates to institutionalized racism; depending on the reader's own experience, they might also start to question the ways in which the protagonist comes to her own awakening of awareness. Forest calls attention to the religious rhetoric of domination and righteous expansion that is used widely today, but the ways in which she explicitly calls out the inferiority of others is jarring – not because it is unfamiliar or beyond recognition, but because it is part of a dialogue we have failed to have, and a history that we tend to gloss over. Forest uses her fantasy to shine a light on the uglier parts of contemporary society, perhaps in the hopes that readers will become uncomfortable and start asking questions and, ultimately, experience their own mindset shift.
Images from The Lord of the Rings movies

This article first ran as the "Beyond the Book" feature for The Black Witch by Laurie Forest. Every time BookBrowse reviews a book we go "beyond the book" to explore a related topic, such as this article by Michelle Anya Anjirbag. Most of these articles are only available to our members, but at any given time, a sampling can be found on our homepage and, from time to time, we reprint one in this blog.