At BookBrowse we seek to help readers deepen their understanding of themselves and the world around them. We go beyond the book, providing original articles that look at cultural, historical or contextual aspects of each book we feature.

With this in mind, and with Saint Patrick's Day approaching, here we highlight some recent books that explore Ireland and Irish culture, and share each book's corresponding "Beyond the Book" article - for free!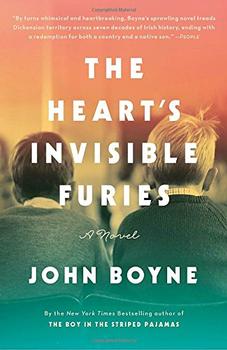 The History of Homosexuality in Ireland

In The Heart's Invisible Furies, author John Boyne traces the evolving acceptance of homosexuality in Ireland through the life of his main character, Cyril Avery. Historically speaking, The Republic of Ireland has a conservative reputation, but homosexuality was actually accepted and accounted for in the set of medieval laws known as the Brehon Law. It's speculated that the early inhabitants of the country practiced a warrior culture... Read more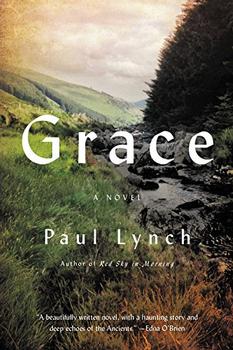 The Great Hunger
Grace
is set in an Ireland devastated by The Great Hunger - the potato famine of 1845-1852, which occurred when three successive harvests failed due to blight, causing a million people to starve to death and at least as many to emigrate for a better life. Ireland, Britain and America have all been shaped by its political, economic and social effects. The blight, Phytophthora infestans - literally "infesting plant destroyer" - had arrived in Ireland from the Americas many years earlier but its impact would not have been disastrous had it not been for the confluence of two factors...
Read more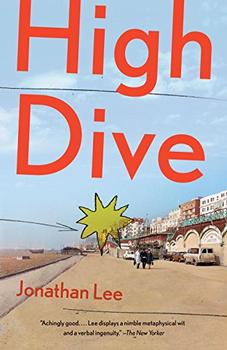 The Maze Prison and Its Most Famous Inmate
In
High Dive
, Jonathan Lee references many aspects of "The Troubles," a term used to describe the turbulent decades in Northern Ireland between 1960 and 2000. At issue was a territorial challenge: the overwhelmingly Protestant Loyalists wanted to remain part of the United Kingdom while the nationalists and mainly Catholic republicans were looking to secede and become part of the Republic of Ireland. The novel frequently references the Maze prison north of Belfast, the notorious H-block section of the Maze and to the death there, in 1981, of Bobby Sands...
Read more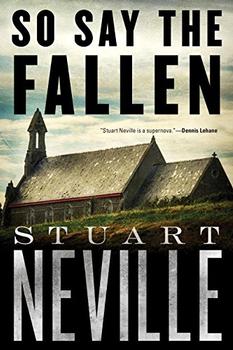 Belfast

In So Say the Fallen, it is murder most foul in Belfast. Northern Ireland's capital is as much a character in Neville's work as it is a place in the novel. It's where the author lives and has been the home of a number of famous people; it is the birthplace of the Christian author and philosopher C. S. Lewis; John Wood Dunlop invented the pneumatic tire in Belfast, and James Murray invented Milk of Magnesia there. The sixth president of Israel, Chaim Herzog, was born in north Belfast in 1918 (Herzog's father was a rabbi of the Annesley Street Synagogue). And, of course, the Titanic was constructed in Belfast at the Harland and Wolfe Shipyard between 1909 and 1911 - where the same company now maintains the world's largest dry-dock... Read more


Map image courtesy of Wikipedia