From the early 20th century to our contemporary time, from California to Georgia to Washington D.C., from Israel to India and to Ireland, and from the voices of a six-year-old boy to a young newlywed woman to a recent widowed man, the books we've picked for the coming year are diverse and powerful. Whether you love an intimate focus on the heart, like Only Child, An American Marriage and The Story of Arthur Truluv; or the panoramic exploration of a point in time such as Code Girls or The Woman's Hour, there is something for everyone.

All twelve books have 5-star BookBrowse reviews and are already, or soon will be, published in paperback (and are already available in hardcover and e-book.) You'll find everything you need to decide which are right for you and your book club here on BookBrowse, including reviews, discussion guides, excerpts and "beyond the book" articles.

This list was first published in our monthly "Book Club News" newsletter.


---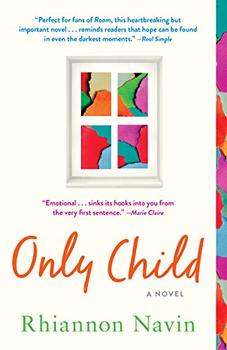 Only Child by Rhiannon Navin
Paperback Feb 5, 2019. 304 pages. Published by Vintage
Zach Taylor is hiding in a coat closet with his classmates and teacher while a gunman is in his school, ultimately killing nineteen people – and changing one tight-knit community forever. Zach's mother pursues the shooter's parents in order to hold them responsible for their son's actions, while Zach tries to find forgiveness and a way to heal. Rhiannon Navin tells this story through the innocent-yet-wise voice of Zach, who is sure to steal your heart and leave you with much to talk about.
More about this book
|
Buy
Sadness Is a White Bird by Moriel Rothman-Zecher
Paperback Feb 12, 2019. 256 pages. Published by Washington Square Press
This is a story about feeling loyalties to family and heritage while, at the same time, having deep friendships that know no external boundaries. Jonathan is a nineteen-year-old boy who struggles with this dichotomy. He has moved back to Israel with the intention of joining the army to fight and preserve the Jewish state that his grandfather helped create, but then he meets twins Nimreen and Laith, who are the Palestinian son and daughter of Jonathan's mother's friend.
Sadness is a White Bird
is timely and powerful, a perfect combination for book clubs.
More about this book
|
Buy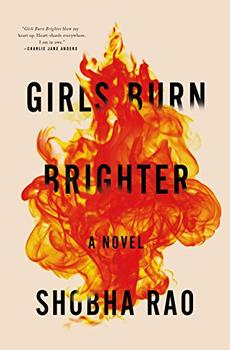 Girls Burn Brighter by Shobha Rao
Paperback Mar 5, 2019. 400 pages. Published by Flatiron Books
Poornima has little happiness in her life after her mother dies. She takes care of her siblings and waits while her father tries to find her a suitable husband. But then Savitha arrives in her life and everything changes. Savitha makes Poornima feel excited and curious and happy to be alive. So when Savitha is forced to leave, Poornima does something she never thought possible: she leaves too, to find her friend. Set in India and America, and told from both girls' points of view, Shobha Rao's exploration of perseverance and hope makes readers feel just the way Poornima does – full of excitement, curiosity and lots to talk about!
More about this book
|
Buy
An American Marriage by Tayari Jones
Paperback Mar 5, 2019. 320 pages. Published by Algonquin Books
An American Marriage
is a love story about Celeste and Roy, newlyweds on the edge of an exciting life. When the unimaginable happens and Roy gets convicted for a crime he didn't commit and is sent away to prison, their world falls apart. While they are separated, Celeste isn't able to hold onto the love she felt for Roy and the result is a deep exploration of the hearts and minds of people struggling to stay connected. A 2018 Oprah Winfrey Book Club Selection, this story is a great book club read.
More about this book
|
Buy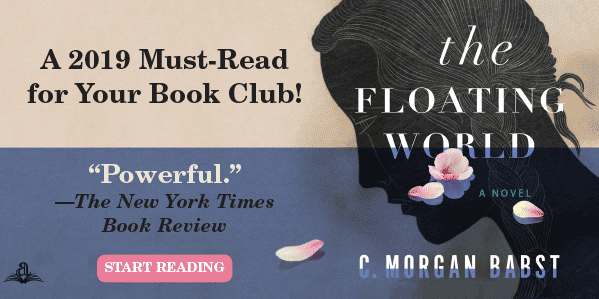 Advertisement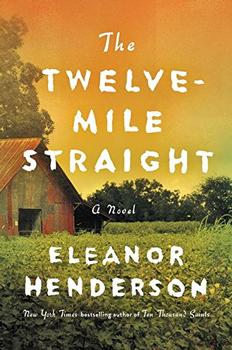 The Twelve-Mile Straight by Eleanor Henderson
Paperback Sep 2018. 560 pages. Published by Ecco
In Cotton County, Georgia, in 1930, two babies are born to Elma Jesup, a white sharecropper's daughter – one light-skinned and one dark-skinned. After a field hand is accused of raping her and is brutally murdered, Elma tries to raise her two children as best she can. But along the way, secrets get revealed, complications arise, lies are exposed and Elma and her family have to face a reality they never thought possible. Part family drama, part Southern epic,
The Twelve-Mile Straight
generated lively conversation in
BookBrowse's book club
and is sure to do so in yours too.
More about this book
|
Buy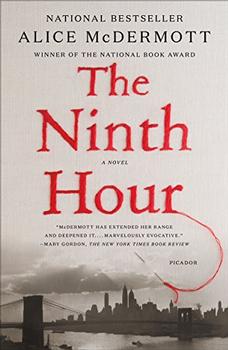 The Ninth Hour by Alice McDermott
Paperback Sep 2018. 256 pages. Published by Picador
A young Irish immigrant commits suicide as
The Ninth Hour
opens, and a Catholic nun helps his pregnant widow find a path forward. But this is like a stone thrown in a pond, and the rest of the story is really about the ever-widening ripples that this man's action causes – even as people try to erase his very existence with superstition and shame. This is Alice McDermott at her best. You can read what the BookBrowse Book Club thought of it in our
discussion forum
.
More about this book
|
Buy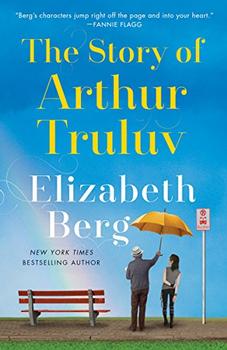 The Story of Arthur Truluv by Elizabeth Berg
Paperback Jul 2018. 272 pages. Published by Ballantine Books
An emotionally resonant story about Arthur, a recent widow, his nosy neighbor Lucille and eighteen-year-old Maddie who is bullied at school. All three have lost the people they love most. They find each other, find friendship and, ultimately, become family.
The Story of Arthur Truluv
is about connection and compassion – two topics perfect for deep discussion.
More about this book
|
Buy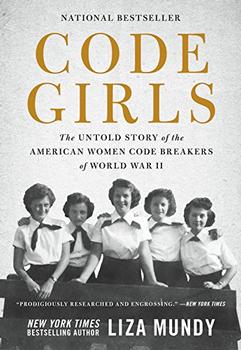 Code Girls: The Untold Story of the American Women Code Breakers of World War II by Liza Mundy
Paperback Oct 2018. 432 pages. Published by Hachette Books
More than ten thousand women served as codebreakers during World War II. They moved to Washington D.C., learned the complicated work of breaking codes, and succeeded in shortening the war and saving lives. But they were practically erased from history because of the secrecy surrounding them. Liza Mundy breaks through the silence and interviews the code-breakers who are still alive, documenting these extraordinary women and their work. A must-read and must-discuss.
See what BookBrowse Book Clubbers think of it
.
More about this book
|
Buy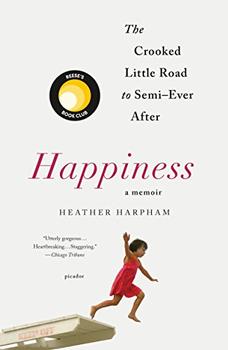 Happiness: The Crooked Little Road to Semi-Ever After by Heather Harpham
Paperback Nov 13, 2018. 320 pages. Published by Picador
A whirlwind courtship between opposites – Heather, a free-roaming California girl and Brian, an introverted New York City artist – results in a pregnancy. Heather wants to be a parent. Brian does not. So Heather goes home and has her baby, Grace, surrounded by the love of her family and friends. But when it becomes clear that Grace is gravely ill, Brian comes to help Heather. The ensuing story travels through parental fears and heartbreak and into friendship, gratitude and the passion that only a parent can feel for their child. An emotional roller-coaster you'll want to share with friends.
More about this book
|
Buy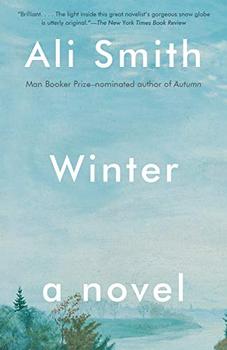 Winter by Ali Smith
Paperback Nov 6, 2018. 336 pages. Published by Anchor Books.
The second novel in Ali Smith's "Seasonal" cycle (consisting of four thematically connected stand-alone novels),
Winter
tells the seemingly simple story of Art, a young man, coming home with his girlfriend to visit his mother over the Christmas holidays. It is anything but: Art has recently broken up with his girlfriend so he hires a stranger to play the part, his mother is seeing things that aren't there, and then Art begins to see things. In rich language that reveals Smith's love for words and their meanings, this story infused with magical realism asks its characters to examine long held beliefs, and it will ask book clubs to do the same!
More about this book
|
Buy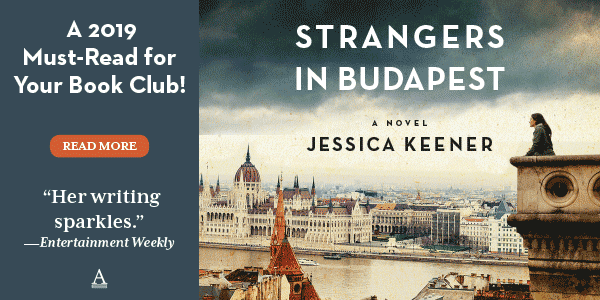 Advertisement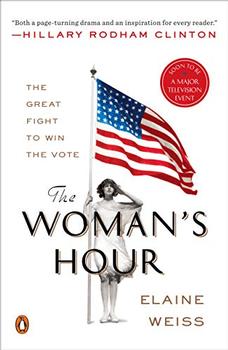 The Woman's Hour: The Great Fight to Win the Vote by Elaine Weiss
Paperback Mar 5, 2019. 416 pages. Published by Penguin Books
Elaine Weiss zooms in on one critical moment in the fight for women's rights. August. 1920. Thirty-five states have ratified the Nineteenth Amendment. One last state is needed. Tennessee. Opposing forces battle that summer, those who desperately want women to be able to vote and those who vehemently do not.
The Women's Hour
follows a group of activist women who led the charge to gain this one freedom, which became the start of many other calls for civil rights. A great history lesson to explore.
More about this book
|
Buy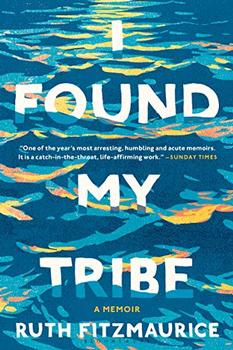 I Found My Tribe: A Memoir by Ruth Fitzmaurice
Paperback Mar 26, 2019. 224 pages. Published by Bloomsbury Press
An invocation to love hard and live hard,
I Found My Tribe
is Ruth Fitzmaurice's memoir about her family at home, her kids and husband who suffers from ALS; and also her family at the cove, a group of women who call themselves The Tragic Wives' Swimming Club. Ruth and her friends face the cold, giant waves of the ocean just as they face the extreme challenges in each of their lives, and as Ruth reflects on it all – family, friends, nature and the fullness of life itself – you will inevitably do the same.
More about this book
|
Buy