Nicola Yoon's The Sun Is Also a Star is an example of a circadian novel where the main action (except flashbacks, for instance) takes place all on one day. The most celebrated example is James Joyce's Ulysses (1922), set in 1904 Dublin on what has come to be known as "Bloomsday," June 16th. The protagonist, Leopold Bloom, mostly wanders the streets of his city: attending a funeral, arguing in a pub, and so on. The Sixteenth of June (2014) by Maya Lang recreates the format of Ulysses in a near-contemporary story set in Philadelphia.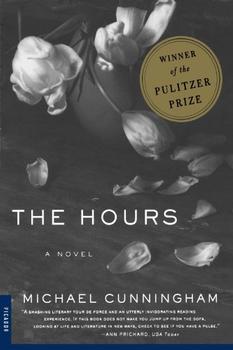 Three years after Ulysses came another famous circadian novel, Virginia Woolf's Mrs. Dalloway (1925). On this average day in London the title character, high-society housewife Clarissa Dalloway, quietly ponders her life as she plans a grand party. Michael Cunningham's The Hours (1998), a deliberate homage to Mrs. Dalloway, similarly takes place on one day, while Woolf's Between the Acts (1941) is another example of a circadian novel.


Joyce and Woolf are known for their stream-of-consciousness style; that's certainly not an essential element, though many circadian narratives are in the present tense to capture a sense of immediacy. Literary critic John Mullan believes that the first true circadian novel was Twice Round the Clock (1859) by George Augustus Sala, a protégé of Charles Dickens. It devotes one chapter to each hour of the day and includes vivid descriptions of everyday meals and fashion in 1850s London.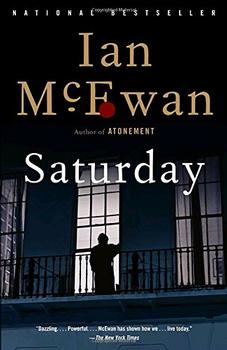 The circadian novel was popular through the twentieth century. Two notable mid-century titles are Seize the Day (1956) by Saul Bellow, about a failed actor reviewing his life; and the prison-set One Day in the Life of Ivan Denisovich (1962) by Alexander Solzhenitsyn. Other twentieth-century books set on one day include Under the Volcano (1947) by Malcolm Lowry, Billiards at Half-Past Nine (1959) by Heinrich Boll, A Single Man (1964) by Christopher Isherwood, Do Androids Dream of Electric Sheep? (1968) by Philip K. Dick, and Hogfather (1996) by Terry Pratchett.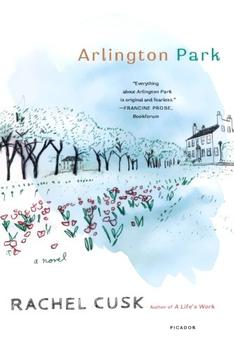 The events of 9/11 seemed to spark new interest in the circadian novel, reminding readers of how much difference one day can make. Eleven (2006) by David Llewelyn, is set on 9/11 itself and told through e-mails sent around a financial office in Wales, while Saturday (2005) by Ian McEwan is set in London on the day of a large anti-Iraq-War protest and involves a neurosurgeon reexamining his prejudices after a violent encounter. Other 2000s novels set on one day include Mr. Phillips (2000) by John Lanchester, Intimacy (2001) by Hanif Kureishi, Cosmopolis (2003) by Don DeLillo, The Light of Day (2003) by Graham Swift, After Dark (2004) by Haruki Murakami, and Arlington Park (2006) by Rachel Cusk.


Circadian narratives have been particularly popular in young adult fiction. A few years ago Book Riot published a list of YA circadian novels with no fewer than 13 examples, such as Forgive Me, Leonard Peacock (2013) by Matthew Quick. Nicola Yoon's second book thus takes its place in a crowd of fun, fast-paced novels that reflect the teenage experience of momentous days.



Every time BookBrowse reviews a book we go "beyond the book" to explore a related topic, such as the article above by Rebecca Foster for Nicola Yoon's The Sun Is Also a Star. Most of these articles are only available to our members, but at any given time, a sampling can be found on our homepage and, from time to time, we reprint an article in this blog.