Jeanine Cummins biography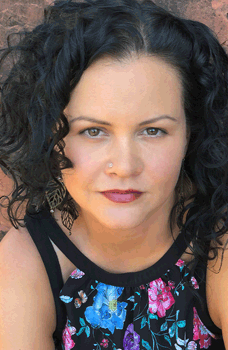 photo: Joe Kennedy
Jeanine Cummins
Jeanine Cummins Biography
Jeanine Cummins was born in Spain. She studied creative writing at Towson University before living in Belfast for several years. In 1997, she moved to New York City where she spent 10 years working in the publishing industry.

Cummins is the author of the novels The Outside Boy and The Crooked Branch and the bestselling memoir A Rip in Heaven. She lives in New York with her husband and two children.


This bio was last updated on 08/31/2019. We try to keep BookBrowse's biographies both up to date and accurate, but with many thousands of lives to keep track of it's a tough task. So, please help us - if the information about this author is out of date or inaccurate, and you know of a more complete source, please let us know. Authors and publishers: If you wish to make changes to a bio, send the complete biography as you would like it displayed so that we can replace the old with the new.
Membership Advantages
Reviews
"Beyond the Book" backstories
Free books to read and review (US only)
Find books by time period, setting & theme
Read-alike suggestions by book and author
Book club discussions
and much more!
Just $10 for 3 months or $35 for a year
Interview
Jeanine Cummins, author of American Dirt, talks about tackling injustice through fiction.
Did you always want to be a writer?

I always dreamed of being a writer, but I didn't grow up with any sense that it was possible to make a living that way. My mom was a nurse and my dad was in the Navy. My grandfather was a professional musician, but even that seemed gritty, like a real job. He carried a tuba and bass around, which felt like tools to me. So I always thought I'd end up doing something practical. I thought I'd be a park ranger or a carpenter who submitted poems to local newspaper contests. But then my cousin Julie was murdered when I was 16. She was supposed to be the writer. So I think losing her, losing her talent, and understanding that the life she was supposed to live was no longer available to her, made me super determined to live out the dream we both shared, as if I had to do it now, for both of us. I like the idea that some of her flame may have landed on me when she departed.

In several interviews for your novel The Crooked Branch, you mention starting your book on immigration, but very differently. How did it evolve to its present state?

I'd like to say that it was meticulously planned and that its evolution was organic and beautiful, but the truth is that I wrote two failed drafts of this novel ...
Membership Advantages
Reviews
"Beyond the Book" backstories
Free books to read and review (US only)
Find books by time period, setting & theme
Read-alike suggestions by book and author
Book club discussions
and much more!
Just $10 for 3 months or $35 for a year