Walter Mosley Author Biography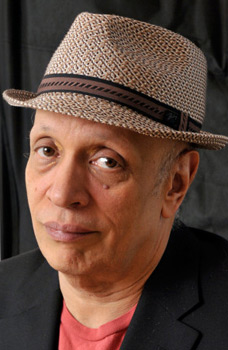 Walter Mosley's books have been translated into at least twenty-one languages. His popular mysteries featuring Easy Rawlins and his friend Raymond "Mouse" Alexander began with Devil in a Blue Dress. It was published by W.W. Norton in 1990, and was nominated for an Edgar. The TriStar film, "Devil in a Blue Dress," produced by Jonathan Demme, directed by Carl Franklin, and starring Denzel Washington and Jennifer Beals was released in the fall of 1995 and garnered critical acclaim and many awards. Others in the series, A Red Death and White Butterfly were also nominated for several awards. Black Betty and A Little Yellow Dog were New York Times bestsellers.

The independent Black Classic Press located in Baltimore, Maryland published the prequel to the Rawlins' series in ...
... Full Biography
Author Interview
Link to Walter Mosley's Website
Name Pronunciation
Walter Mosley: First syllable rhymes with those