Luis Alberto Urrea Author Biography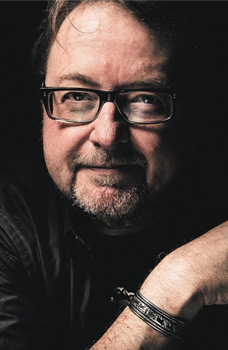 Luis Alberto Urrea is a Mexican American poet, novelist, and essayist. Born in Tijuana, Mexico to a Mexican father and an American mother, Urrea has published extensively in fiction, short stories and poetry, and is a member of the Latin Literature Hall of Fame. Urrea lives with his family in Naperville, IL, where he is a professor of creative writing at the University of Illinois-Chicago.

Urrea's first book, Across the Wire, was named a New York Times Notable Book and won the Christopher Award. In 1994, he won the Colorado Book Award in poetry for The Fever of Being as well as the Western States Book Award in poetry. He was also included in the 1996 Best American Poetry collection.

In 1999, Urrea won an American Book Award for his memoir, Nobody's Son: Notes from an American Life. His ...
... Full Biography
Link to Luis Alberto Urrea's Website
Name Pronunciation
Luis Alberto Urrea: oo-Ray-ah