Martha Grimes Author Biography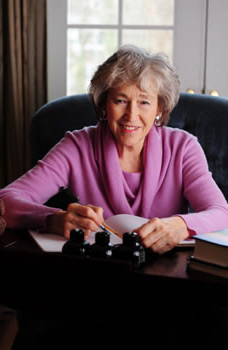 The Man with a Load of Mischief was published in 1981, and from there Martha Grimes has published a book (sometimes two) every year for the past 25 years.

By her fourth and fifth books, Grimes received major review attention that not only lauded her ability as an American to write authentic British mysteries, but also to merge the conceits of the British form with the tone and atmosphere of the American. In 1987 The Five Bells & Bladebone was her "breakthrough" book, landing on the New York Times bestseller list. Her next two books, The Old Silent and The Old Contemptibles, were also New York Times bestsellers in both hardcover and paperback.

In 1992, with the publication of The End of the Pier, Grimes departed from her beloved cast of characters in the Richard Jury series to write a ...