Please join us for a brief guided tour of BookBrowse -- an award-winning, curated readers' advisory resource that specializes in in-depth book recommendations and a wealth of supplemental reading resources and book club materials, all in a user-friendly format.
BookBrowse seeks out and recommends books that entertain, engage and inform with a focus on titles for book clubs and those who read to expand their horizons.
We will explore BookBrowse's free content and the premium resources that are available to individual subscribers and libraries that subscribe so that all patrons and staff can access.


We do not have any demos scheduled at this time, but you can view a recording here
Reading Resources:
Original reviews of the best in US contemporary fiction & nonfiction
"Beyond the book" articles
Substantial excerpts
Author interviews and bios
Twice-monthly online magazine
Book Club Resources:
Online book club discussions
Over 1,500 reading guides (printable)
Book club interviews
Advice on running a book club
Weekly top-10 most popular books
Readers' Advisory:
Hand-selected read-alikes for 4,000+ books and 3,000+ authors
Search books by genre, time period, setting and theme
Previews of notable books publishing soon including pre-pub reviews
Library Integration:
Library branding on every page
All books link directly to OPAC
Dynamic apps for library website so patrons can search directly
Proprietary login-free remote access
IP recognition in library
This webinar will be recorded. Certificate of Attendance available.
"The BookBrowse staff is wonderful in that they listen to any concerns & questions that you have. The response turnaround time is fast and the product is first rate. It serves not only as a tool for readers' advisory but is current and user-friendly. I recommend this product."
Judging Librarian,
Modern Library Awards
.
BookBrowse was awarded Platinum
Speaker: Elena Spagnolie, Library Specialist
Contact by email. 1-800-745-5306 x 109
View a recorded demo here.
The Secrets of Successful Book Clubs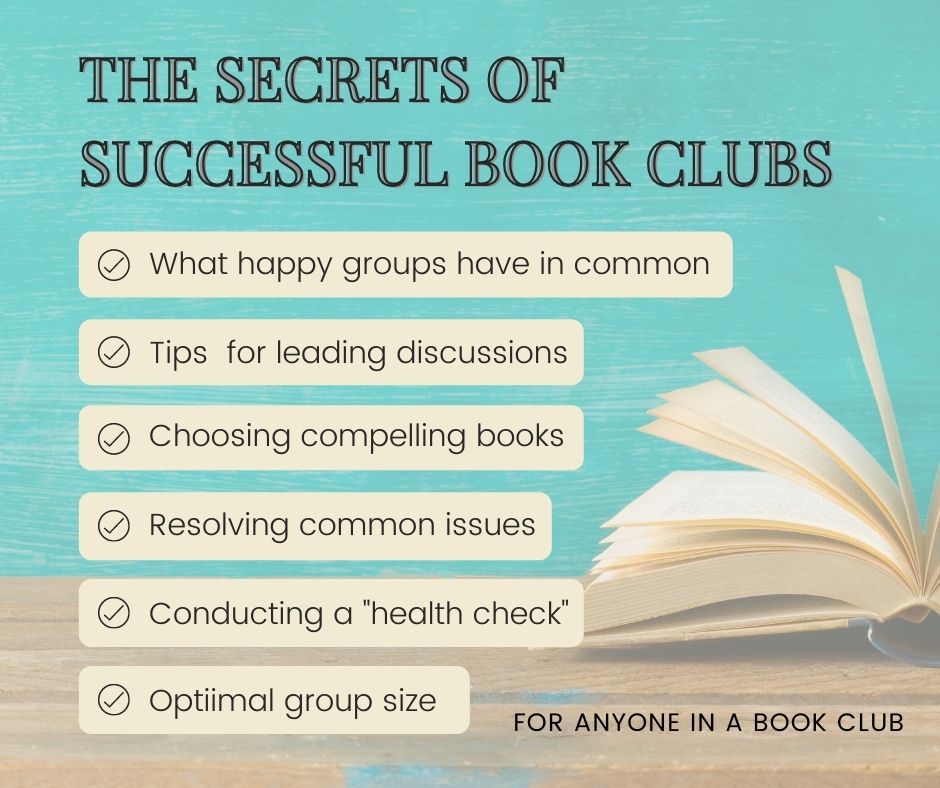 BookBrowse Publisher Davina Morgan-Witts will share practical advice gleaned from more than 15 years advising and researching book clubs.

Topics will include:
The factors most successful groups have in common
Tips for choosing compelling books
The most common book club challenges and how real groups have resolved them
Tips for leading a successful discussion, whether in-person or virtual
More about the research at bookbrowse.com/wp

This webinar will be recorded. Certificate of Attendance available.


"A very good presentation with lots of useful information. As someone who has been in book clubs for more than 15 years and is now in six, i really appreciated the information and suggestions you shared. All parts were interesting and relevant, some to my present experience and some to my past."

"It was excellent and covered everything I was interested in - size of groups, how to choose books, how to deal with problems. I especially liked the resources you mentioned about holding respectful conversations. I liked seeing statistics on book clubs you researched, and some of the topic/themes that clubs use to select books. Thank you!"
Speaker: Davina Morgan-Witts, BookBrowse Publisher
Contact by email. 1-800-745-5306 x 101
Dates for "The Secrets of Successful Book Clubs" webinar will be scheduled in early 2023
and will be posted here and in our newsletters.