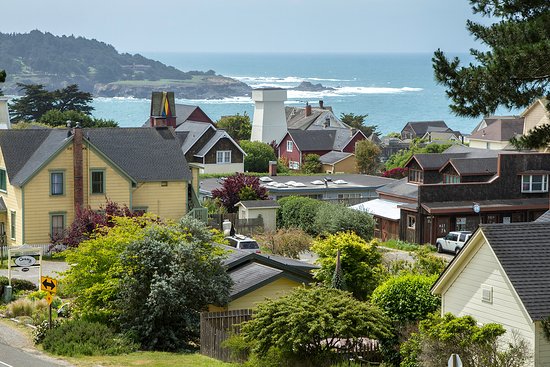 Even amidst ghosts; a loving, family-centered farm; and the courageous Mila trying to face horrible memories from her past, Nina LaCour's description of Mendocino, California in Watch Over Me stands out when Mila gets her chance to go there as part of a farmer's market:
Mendocino greeted us with its tiny business district, its weathered fences and pristine bed-and-breakfasts, its narrow streets and wildflowers and bluffs overlooking crashing waves.
After Mila's first time working at the farmer's market, flush with her day's pay, she explores the downtown area, which boasts cafés, a toy store, a chocolate shop and a bookshop. As a California resident who mainly knows the northern part of the state as a tourist, these descriptions ...
This "beyond the book" feature is available to non-members for a limited time. Join today for full access.