Book Summary
The electrifying, untold story of the women born into the most deadly and obscenely wealthy of the Italian mafias – and how they risked everything to bring it down.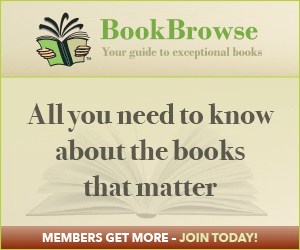 The Calabrian Mafia—known as the 'Ndrangheta—is one of the richest and most ruthless crime syndicates in the world, with branches stretching from America to Australia. It controls seventy percent of the cocaine and heroin supply in Europe, manages billion-dollar extortion rackets, brokers illegal arms deals—supplying weapons to criminals and terrorists—and plunders the treasuries of both Italy and the European Union.

The 'Ndrangheta's power derives from a macho mix of violence and silence—omertà. Yet it endures because of family ties: you are born into the syndicate, or you marry in. Loyalty is absolute. Bloodshed is revered. You go to prison or your grave and kill your own father, brother, sister, or mother in cold blood before you betray The Family. Accompanying the 'Ndrangheta's reverence for tradition and history is a violent misogyny among its men. Women are viewed as chattel, bargaining chips for building and maintaining clan alliances and beatings—and worse—are routine.

In 2009, after one abused 'Ndrangheta wife was murdered for turning state's evidence, prosecutor Alessandra Cerreti considered a tantalizing possibility: that the 'Ndrangheta's sexism might be its greatest flaw—and her most effective weapon. Approaching two more mafia wives, Alessandra persuaded them to testify in return for a new future for themselves and their children.

A feminist saga of true crime and justice, The Good Mothers is the riveting story of a high-stakes battle pitting a brilliant, driven woman fighting to save a nation against ruthless mafiosi fighting for their existence. Caught in the middle are three women fighting for their children and their lives. Not all will survive.
This book is published by an imprint of HarperCollins. Members of the
HC union
have been on strike since mid-Nov, fighting for a living wage. More than 650 authors and literary agents have committed to not submitting books to the company until the strike is resolved.
Recent news articles
I
The symbol of Milan is a giant serpent devouring a screaming child.1 The first city of northern Italy has had other totems: a woolly boar, a golden Madonna, and, more recently, the designer labels that make Milan the fashion capital of the world. But the eight-hundred- year- old image of a curled snake sinking its fangs into the writhing, blood-soaked body of an infant has remained its most popular emblem, adorning flags and bas-reliefs on the city walls, the Alfa Romeo badge, and the Inter Milan jersey. It's an oddly menacing standard for a people more normally associated with family and food, and a strangely crude one for a city whose artistry reaches the sublime heights of da Vinci's The Last Supper—and most Milanese generally profess ignorance of its meaning. In more candid moments, however, some will confess they suspect that the image owes its endurance to the way it illuminates a dark truth at the heart of their city: that the dynamism and accomplishment for ...