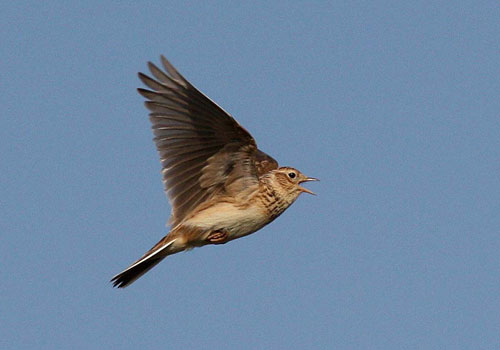 Images of birds abound in Kate Atkinson's new novel, A God in Ruins - surprising, perhaps, even the author herself: "Just don't ask me why there are so many geese. I have absolutely no idea," she writes in her afterword. Most indelible, though, is the image of the skylark, which Atkinson includes near the book's opening, as a young Teddy walks through the countryside with his aunt. "The quivering flight of the bird and the beauty of its music triggered an unexpectedly deep emotion" in the boy, Atkinson writes.
Atkinson is certainly not the first writer to find beauty - and metaphoric urgency - in the skylark's flight and song ("Was there a poet who hadn't written about skylarks?" Teddy wonders). Despite its relatively drab coloration,...
This "beyond the book" feature is available to non-members for a limited time. Join today for full access.