BookBrowse:
This biography of Geoffrey Pyke is a precise capture of a genius that history has largely forgotten.
"'Tis strange - but true; for truth is always strange; stranger than fiction." So wrote Lord Byron in his 1823 satirical poem, "Don Juan," thereby coining an expression that has become so popular it now occupies the realm of cliché. In 1897, Mark Twain, in true Twainian style, went a step further in Following the Equator, his non-fiction travelogue: "Truth is stranger than fiction," he said, "but it is because fiction is obliged to stick to the possibilities, truth isn't." Both Byron's original phrase and Twain's insightful addendum are more than usually applicable to The Ingenious Mr Pyke, Henry Hemming's fascinating biography of Geoffrey Pyke, an eccentric, little-known British inventor of precocious genius and intellectual fearlessness whose life story, should it be read in a novel, would be regarded as far-fetched and utterly unbelievable.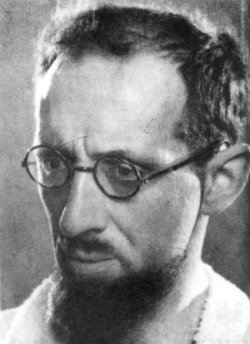 Before he had reached his thirtieth year, Pyke had become an active and respected member of the Cambridge Apostles, a semi-secret intellectual society for metaphysical debate and discussion; a peripheral member of the Bloomsbury Group, whose other members included Leonard and Virginia Woolf (then Virginia Stephenson), Lytton Strachey and the renowned economist, John Maynard Keynes; a civilian spy in Kaiser Wilhelm's wartime Germany; a survivor of sixteen weeks imprisonment in solitary confinement in a room "the size of a billiard table"; followed by incarceration in a concentration camp; the perpetrator of the first ever successful escape from German captivity during the First World War; a bestselling author; and a self-taught commodity speculator who had earned vast sums of money trading metals before losing most of his fortune to a powerful copper cartel.

Pyke's later career was no less astounding. Having become concerned about his young son's schooling, he became a revolutionary educational reformer, establishing a visionary kindergarten based on Freudian psychoanalytical principles, the first ever experiment of its kind anywhere in the world (see 'Beyond the Book'). During the Spanish Civil War, he set up a charity called Voluntary Industrial Aid for Spain (VIAS) which saw hundreds of reconditioned vehicles shipped to the front. Later, he created a theoretical blueprint for what would become Mass Observation, Britain's foremost social research organization. In the run-up to the Second World War, he cast himself in the role of amateur spymaster in what he called, without a hint of self-consciousness, "a private attempt to prevent a war." He didn't truly come into his own, however, until the outbreak of the war he ultimately failed to "privately prevent." Applying his fecund mind to the tactical problems facing Britain, and later the Allies, he became (under the auspices of his greatest supporter, Lord Louis Mountbatten) one of the most impressive military inventors of the last century. Many of his ideas, including the design of a "berg-ship" (a gigantic floating airfield made entirely of reinforced ice) ignited the imagination of many, including Churchill (see 'Beyond the Book').

Why then, given his great contribution to the Allied war effort, is Pyke not at least as recognized as that other great wartime mind, Alan Turing, the man credited with breaking Enigma, the Nazi communication code? The answer lies in the suspicion that swirled around Pyke's political affiliations. There were rumors of Communist Party membership, MI5 reports of shadowy meetings with Soviet agents, even whispers that Pyke might indeed be the true identity of the mysterious "Professor P," a senior Comintern (Communist International) official known to be operating out of London. Although never proven, all this unsubstantiated suspicion cast a pall over Pyke's wartime achievements.

In The Ingenious of Mr Pyke, Henry Hemming skillfully recounts Pyke's improbable life story while revealing the truth behind the various uncertainties that have dogged his reputation and legacy since his early death by suicide in 1948 at the age of 54. Hemming's task was greatly aided by the release of MI5's recently declassified files on Pyke. Written mostly in a series of "How To" sections - How to Smuggle Oneself Into Wartime Germany, How To Become Invisible, How To Prevent a War, How To End Anti-Semitism, How To Defeat Nazism, How To Win The Battle of the Atlantic with Ice etc. - Hemming cleverly reflects Pyke's own cognitive process and a unique ability to tackle any problem, no matter how great, with a "paradoxical ingenuity" and the counterintuitive belief that "the madder the scheme, the better the chances of success."

Over the course of the book, Hemming reveals Pyke to be a complex personality, a genius who struggled with conflicting personal, professional, and political allegiances and motivations. When analyzing the life of a person of such contradictory nature, it is inevitable that the analysis itself may at times seem contradictory. Hemming's statement that Pyke was "someone who jumped first and made calculations later" is wholly inconsistent with the man who had effected an "impossible escape from Ruhleben concentration camp by basing his plans on scientific reasoning and thorough risk analysis." This is not to suggest that Hemming is incorrect in his assertion; rather, it highlights just how complicated a personality Pyke was.

The Ingenious Mr Pyke is an incredible — and ultimately tragic — tale of a man whose astonishing mind proved to be both his greatest gift and his greatest burden. It is a tale that has to be read to be believed, a true life story that not only stretches the bounds of credulity but breaks the bounds of possibility — a true life story that is, in short, infinitely stranger than fiction.


Picture of Geoffrey Pyke from Dulwich Onview

This review was originally published in The BookBrowse Review in June 2015, and has been updated for the September 2016 edition. Click here to go to this issue.
This review is available to non-members for a limited time. For full access become a member today.
Membership Advantages
Reviews
"Beyond the Book" articles
Free books to read and review (US only)
Find books by time period, setting & theme
Read-alike suggestions by book and author
Book club discussions
and much more!
Just $45 for 12 months or $15 for 3 months.