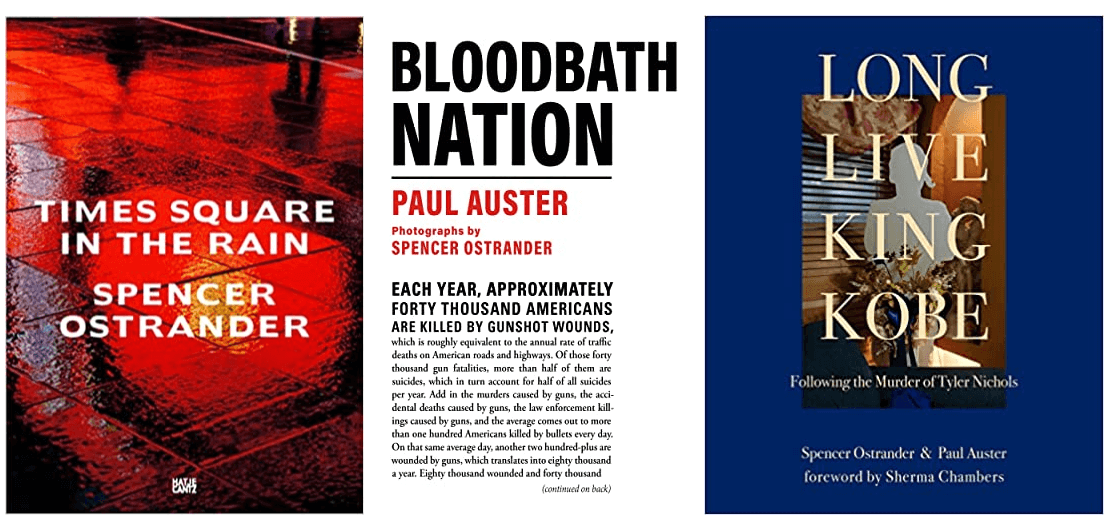 Thanks to the numerous photographs that accompany Paul Auster's prose, Bloodbath Nation reads like an extended photo essay, the combination of words and pictures creating a truly indelible work. The images were recorded by New York City–based photographer Spencer Ostrander, for whom this work is deeply personal.

Ostrander, who was born in Seattle, Washington in 1984, experienced a series of personal tragedies the year he turned 21, when several important people in his life died in close succession. Although he had been studying psychology up until that point, the realization that he lacked permanent images of those loved ones led him to explore photography, first as a hobby and then as a profession.

After transferring from a university in San Francisco to Parsons School of Design in New York City, Ostrander began assisting a variety of photographers working on documentary, portrait and fashion photography. Since then, he has published a great deal of work in magazines, ...