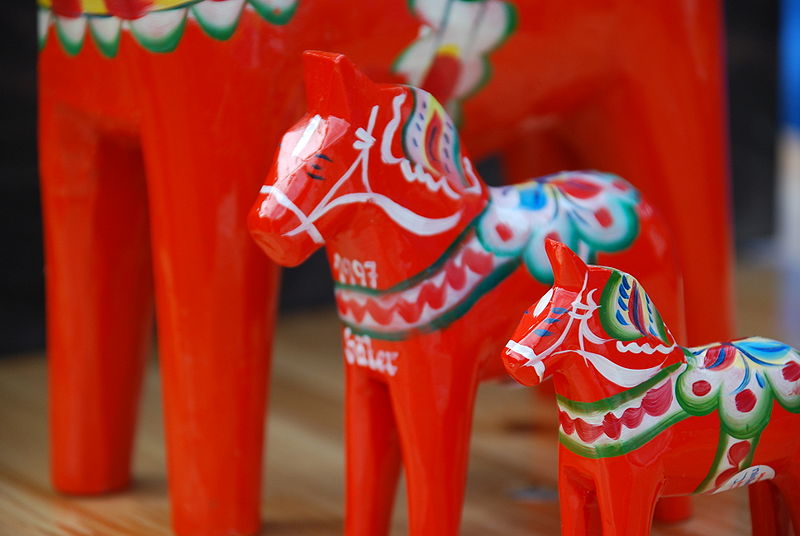 In Shelby Van Pelt's novel Remarkably Bright Creatures, Tova Sullivan treasures her collection of Dala horses brought to the United States from Sweden decades ago by her mother.

A Dala horse, also known as a Dalecarlian horse (or "Dalahäst" in Swedish), is a type of hand-carved, painted statuette in Swedish culture. According to Chintana Odell, an owner of Stockholm's Wooden Horse Museum, "It has such a strong identity and connection with Sweden that a Swede would feel at home anywhere in the world once she or he sees a Dala horse. It is almost sacred."

Imagery of horses has a long history in the country, where the animals have been associated with strength and respected for their usefulness to humans. The carved figurines that became known as Dala horses emerged around the early 1800s in Dalarna, a province in central Sweden about 170 miles northwest of Stockholm, possibly originating in the village of Bergkarlås and followed by the nearby towns of Risa, Vattnä...