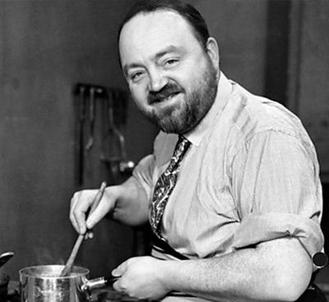 In Lessons In Chemistry, the main character is the reluctant host of a popular TV cooking show.

Gordon Ramsay, Bobby Flay and Rachael Ray are just a few of the many modern TV chefs who've become household names. Cooking shows are now not only daytime television staples; they're featured in the primetime lineup. Such was not always the case.

The first cooking shows were produced for the radio. Dr. Édouard de Pomiane, a French food scientist and writer, hosted what's likely the first, starting in 1923. His weekly program on Radio Paris featured stories about his experiences in the kitchen as well as recipes for home cooks.

U.S. advertisers soon took notice of the program's popularity. In 1921, food manufacturer General Mills had created a fictional homemaker named Betty Crocker to represent their brand, and in 1924 they gave Betty her own radio program, The Betty Crocker Cooking School of the Air. The show, first hosted by Agnes White, debuted in ...