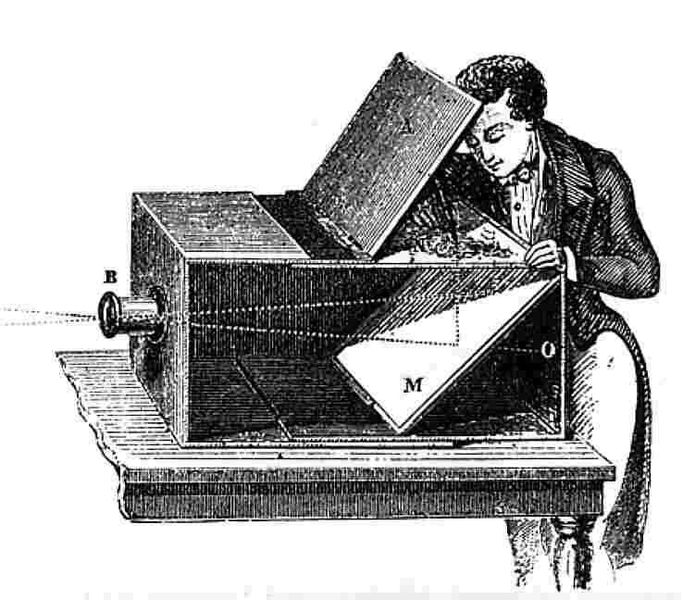 A central theme in 2 A.M. in Little America is the difficulty of distinguishing between truth and illusion, and Pushcart Prize-winning writer and journalist Ken Kalfus uses recurrent imagery throughout the novel of mirrors, lenses and reflective surfaces to symbolize the way that our perception of reality is filtered through and refracted by our own subjective experience—like the "cacophony of reflected images" Ron Patterson sees bouncing off the mirrored surfaces of a glass building he passes on the way to work.

In a particularly suggestive scene, Ron comes across assorted tools in a science classroom that set off a cascade of memories from his own high school physics class—bits and pieces of equipment, concave and convex mirrors used to demonstrate principles of optics, and a shoebox with a lens fixed in a hole at one end.

"I had made something like this in Mr. Strauss's class," he muses about the shoebox. "When I finally had the screen correctly adjusted, I ...