Rare Earth Metals and Global Politics
This article relates to The Brilliant Abyss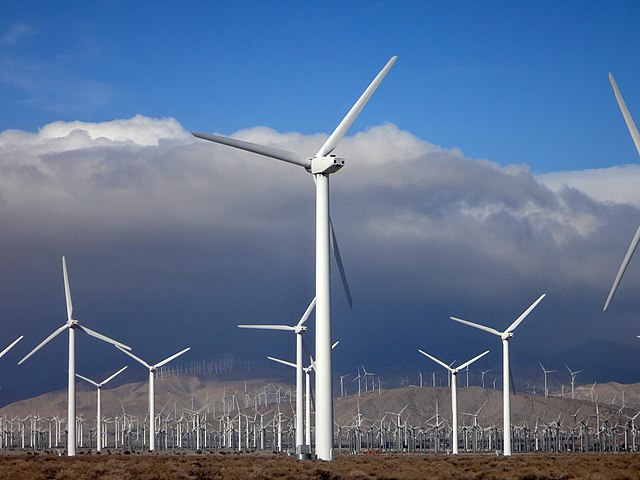 In The Brilliant Abyss, Helen Scales draws attention to growing international interest in rare earth mining. Rare earths look set to overtake fossil fuels as the most valued energy resource on the planet, as they are key to producing green technology. What will this profound shift mean for oil- and gas-producing countries?

In the 20th century, the struggle to secure oil and gas resources was a defining feature of international relations. Now that we are facing an imminent climate crisis, the era of global reliance on fossil fuels must come to an end. Think tank the Carbon Tracker Initiative has predicted that the value of gas, coal and oil will decline by two-thirds over the coming years, as countries work to meet the targets set by the Paris Agreement. This shift is going to cause dramatic changes in the global economy, with states reliant on fossil fuel output at risk of financial ruin or even collapse. Meanwhile, new materials are poised to become the most sought-after resources in the world: rare earths. These are metals, such as cobalt and lithium, which are needed to build the electric batteries, wind turbines and other equipment that are our main hope for becoming a carbon-neutral planet.

From the time of the Industrial Revolution, fossil fuels have been of significant global importance; coal drove the economic growth of the late 18th and 19th centuries, with oil and gas becoming dominant in the 20th century. In some states, such as Kuwait, Libya and Iraq, money received from the sale of fossil fuels has accounted for over 40% of GDP in recent years. Others, like Russia, are dependent on fossil fuels even though they don't make up as large of a portion of the economy. As the world transitions from fossil fuels to green energy, these states will be forced to either diversify their economies or face financial ruin. Some, such as Saudi Arabia, are already taking steps to become less reliant on fossil fuels as a primary source of income.

For others, the future is less clear. Unfortunately, many oil-rich states are also politically precarious. This has led to concerns that, in the most unstable countries, the sudden removal of the revenues from fossil fuels could exacerbate internal unrest, potentially leading to conflict or even collapse. Professor Paul Stevens, of Chatham House, told the BBC, "Many of the large oil and gas exporters are what might politely be described as politically unstable. So the faster the transition [to renewables], the greater the fall in gas and oil revenues, the more disruptive it is going to be and so you are looking at potentially a large number of failed states." Though the shift to renewable energies is necessary, it could cause chaos and destruction across entire regions, drastically altering the international political landscape.

On the other hand, the changeover to green energy will be a boon for countries rich in rare earths. Countries that possess rare earths are set to benefit enormously — none more so than China. China has been mining rare earths since the 1980s, and today owns some of the largest rare earths mines in the world, with plentiful natural reserves. Not only this, but around 90% of all rare earths used today are refined in Chinese facilities. That said, other countries will likely benefit too — Brazil, Australia and Russia are also rich in these now highly sought-after minerals.

Despite China's clear dominance of the rare earths sector, some see the movement towards renewables as promising a better balance of power across nations. They believe the sheer diversity of possible sources of green energy (hydro, solar, wind, battery) will level the playing field, giving different countries different strengths. According to Sergey Paltsev, a senior researcher at the MIT Energy Initiative, "…in a renewables-dominated system, most countries will be both producers and consumers of energy, and the reduced need for energy imports may greatly reduce any form of geopolitical concern." His thoughts are echoed by the Danish climate and energy minister Dan Jorgensen, who said to the Financial Times, "Hopefully this [renewable energy] will lead to a more peaceful world, where international geopolitics in energy is less of a zero-sum game." What's more, some posit that after the infrastructure for renewable power has been built, the demand for rare earths will eventually decline. Compared to the oil- and gas-producing states of the 20th century, states with rare earths will have a more limited power, subject to time.

Still, in the short term, one serious concern is the toll that this sudden increase in mining will take on the earth. If rare earth mining is done recklessly, it could merely replace one environmental catastrophe with another. If not properly regulated, rare earth mines are liable to produce toxic waste. A rare earth processing site set up in 1979 by Mitsubishi Chemical in Bukit Merah, Malaysia closed in 1992 due to environmental and health concerns; local doctors have said that toxic residue from the site has caused an increase in leukemia and other conditions in residents living nearby. Likewise, Bayan-Obo, one of China's largest rare earth mining sites, is responsible for a waste pond of toxic sludge about three times the size of New York's Central Park. And as Helen Scales points out, the increasing international interest in deep-sea mining for rare earths could threaten to destabilize the marine ecosystem. While rare earth minerals may offer an escape from the stranglehold of fossil fuel dependency, it is important that we treat this new energy source responsibly — or else we risk making the same mistakes all over again.
Wind turbines in Southern California, by Erik Wilde (CC BY-SA 2.0)
Filed under Society and Politics
This "beyond the book article" relates to The Brilliant Abyss. It originally ran in August 2021 and has been updated for the June 2022 paperback edition. Go to magazine.
This review is available to non-members for a limited time. For full access become a member today.
Membership Advantages
Reviews
"Beyond the Book" articles
Free books to read and review (US only)
Find books by time period, setting & theme
Read-alike suggestions by book and author
Book club discussions
and much more!
Just $45 for 12 months or $15 for 3 months.