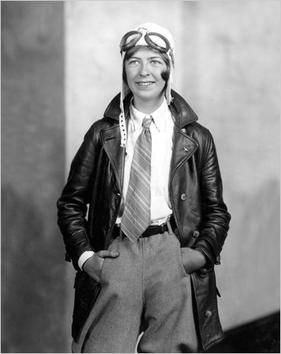 Great Circle features an account of a fictional early aviatrix named Marian Graves, and author Maggie Shipstead inserts snippets of aviation history throughout the narrative. One woman frequently mentioned is Elinor Smith, aka "The Flying Flapper of Freeport."

Elinor Regina Patricia Ward was born in New York City in 1911 to parents who were in the entertainment industry. Her mother was a singer before her marriage, while her father, Tom Ward, was a successful comedian, singer and dancer on the vaudeville circuit. He later changed the family's surname to Smith and toured Great Britain and France as the Scarecrow in a stage production of The Wizard of Oz.

Tom Smith also loved flying, and exposed his children, Elinor and Joe, to airplanes when they were quite young; Elinor took her first flight at the age of six and was immediately hooked. Tom purchased a Waco 9 biplane, and recognizing Elinor's passion for flying, he allowed his daughter to take lessons. She was so small that her ...