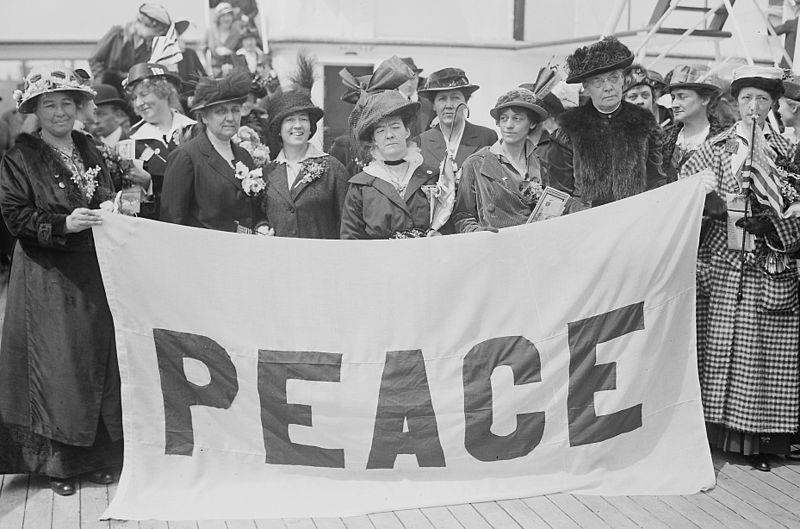 In The Women of Chateau Lafayette, New York socialite and war supporter Beatrice Ashley Chanler is often at odds with the Woman's Peace Party (WPP), an organization that opposed war in general and the United States' entry into World War I in particular.

Austria-Hungary declared war on Serbia on July 28, 1914, sparking a conflict that eventually involved many of the major countries on the planet. People in the US quickly started taking a stand on whether or not the nation should enter the fray. Pacifist organizations began arising, often led by women who had already been active in social organizations.

The WPP began in New York in August 1914, when a group of prominent socialites met at the Hotel McAlpin to plan a women's anti-war protest. The event, which has been referred to as a "mourning parade," took place on August 29, 1914, with around 1,500 women clad in black — or in white (as a symbol of peace) with black accessories — marching silently down Fifth Avenue....