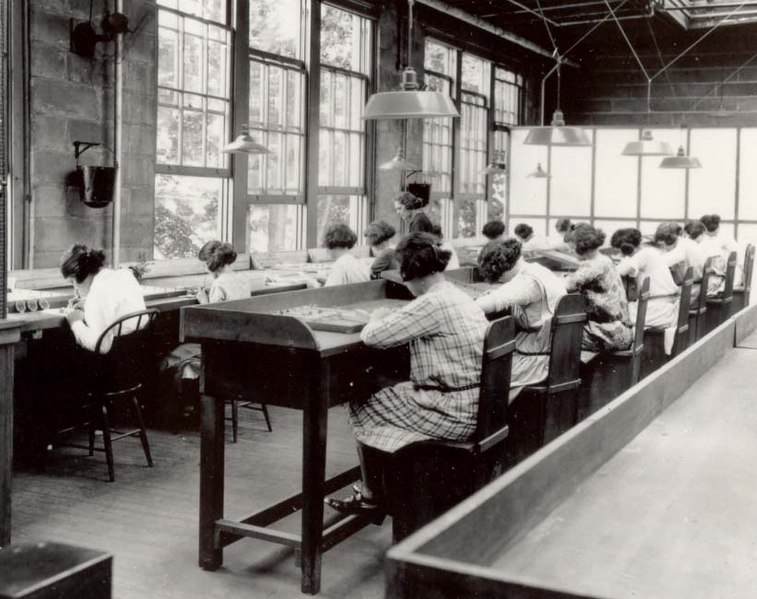 In Laird Hunt's book Zorrie, the title character takes a job painting watch dials with illuminating radium in Ottawa, Illinois. The women employed by the company think it's great fun to glow all night after their shifts, and even smuggle extra vials of glow-in-the-dark paint home to create designs on themselves.

During World War I, American factories that decorated watch and clock faces with radium opened in the Midwest and on the East Coast. All-female crews of workers were given the impression they were helping the war effort, and that the substance they were using was completely safe. The women holding these prized jobs (paying around three times more than a typical factory job) were often referred to as "ghost girls" for the luminous appearance that was caused by their contact with the radium, and are the focus of Kate Moore's The Radium Girls.

Employees were instructed to "point" the tips of their brushes by placing them between their lips. Believing that they were ...